MUSIC
LIGHTSUM, 2nd mini album tracklist revealed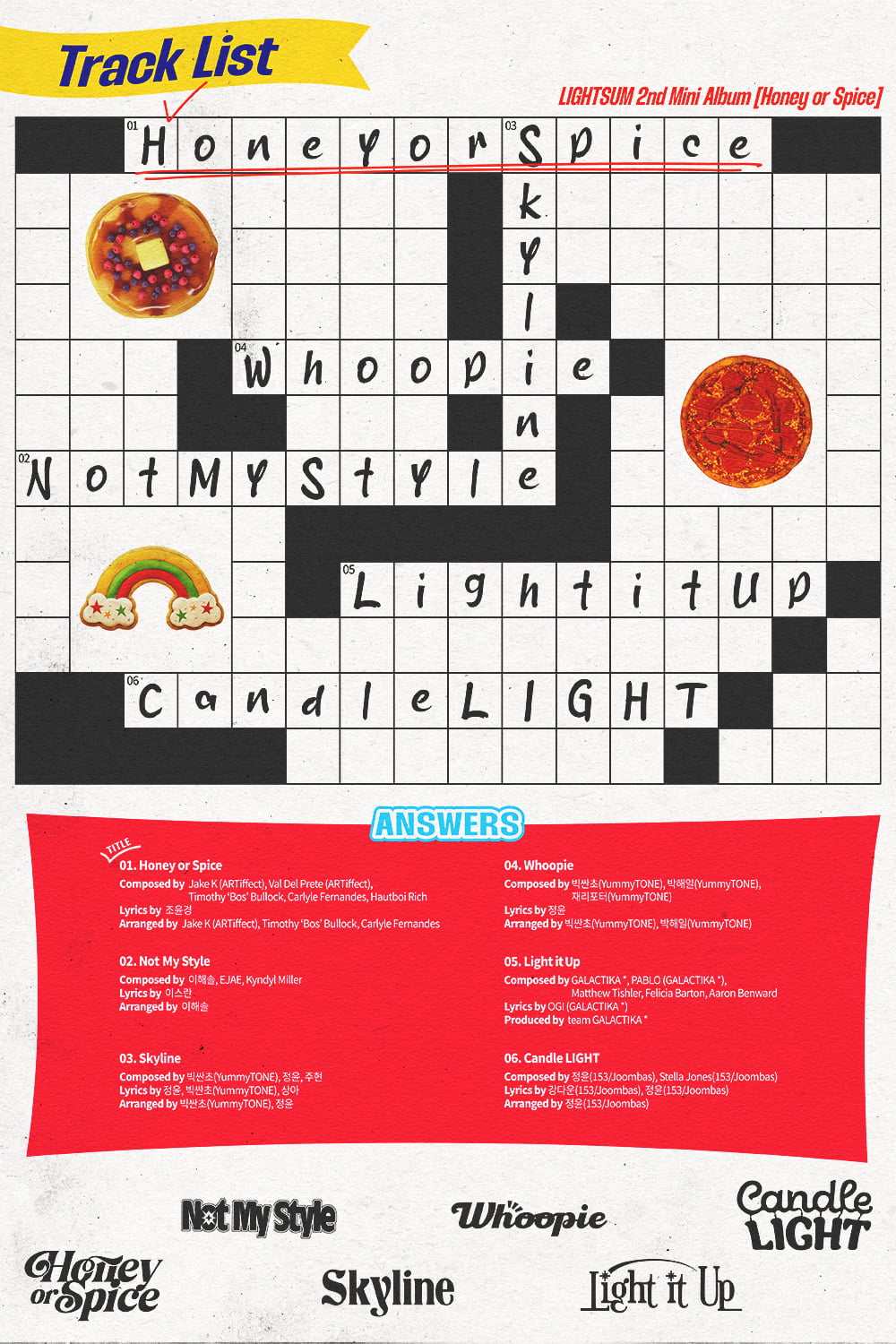 Group LIGHTSUM (Sang-ah, Chowon, Nayoung, Hina, Joohyun, Yujeong) makes a comeback with 'Honey or Spice'.
Cube Entertainment released the tracklist image of LIGHTSUM's 2nd mini album 'Honey or Spice' through its official SNS channel at midnight on the 4th.
According to the track list, this new album includes the title song of the same name, 'Honey or Spice', as well as 'Not My Style', 'Skyline', 'Whoopie', 'Light it Up', and 'Candle LIGHT'. Six songs are included.
The title song 'Honey or Spice' is an impressive song with witty lyrics that compare the honest and colorful charm of the song to the keywords 'Honey' and 'Spice' that you can't help but fall in love with once you taste it.
In addition, LIGHTSUM members Sang-ah and Joohyun are listed in the credits for the b-side song 'Skyline', and are expected to take their first steps in writing and composing lyrics as idols under Cube Entertainment, which is famous for its own production capabilities.
Just one week ahead of the release of their new album, LIGHTSUM previously released artwork, a comeback scheduler, a concept video, and three concept images, raising the expectations of fans who have been waiting for the comeback.
Meanwhile, LIGHTSUM's second mini album 'Honey or Spice' will be released on various online music sites at 6 PM on the 11th (Wednesday).
Ryu Yae-ji, Ten Asia Reporter ryuperstar@tenasia.co.kr