MUSIC
Wheein, 'sexy charisma' in front of fireworks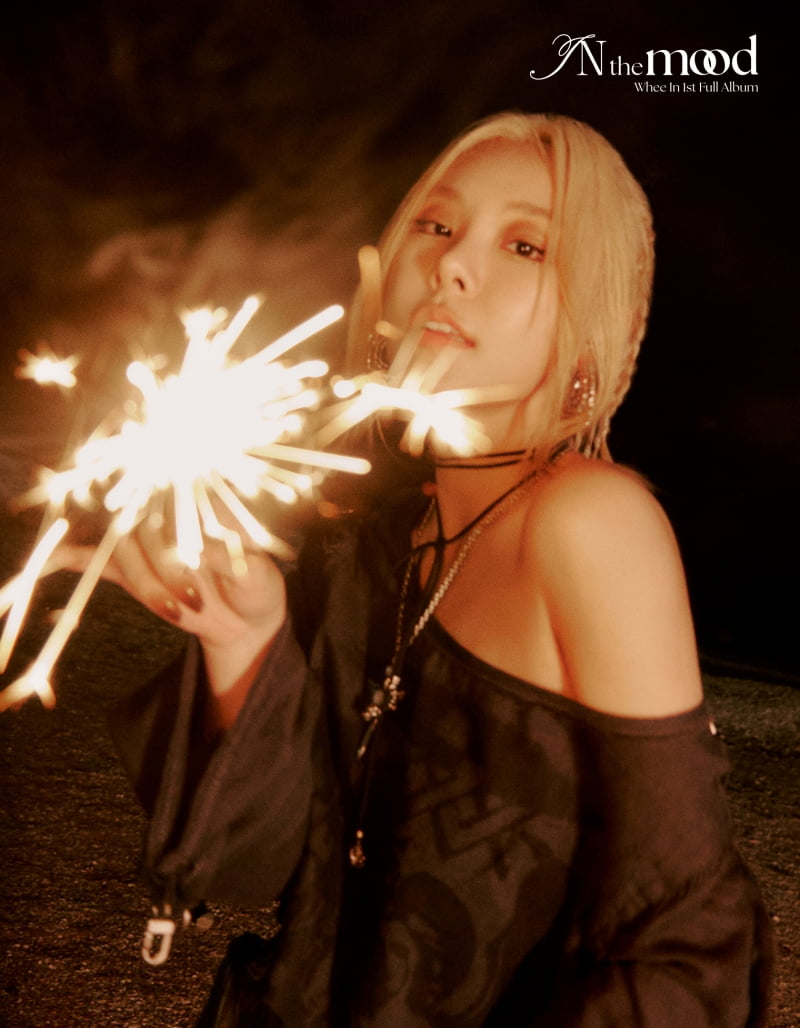 Singer Whee In showed off her captivating girl crush charisma.
At midnight on the 27th, the agency The Live released the concept photo of Wheein's first full-length album 'IN the mood' through official SNS.
The released image shows Wheein surrounded by colorful fireworks under a dark night sky. In another cut, she showed off her girl-crush charisma with intense eyes while holding a strange object shaped like a burning butterfly, thrilling global fans.
In the image, Wheein showed off her unique charm with a natural styling that matched her blonde hair tied up high, a loose black T-shirt, a mini skirt, and vintage accessories. The confident and captivating mood of the first concept photo raised expectations for the new music and stage of 'Trustworthy' vocal queen Wheein.
Following the second mini album 'WHEE' released in January last year, Wheein presents the second story of the 'Wheein' identity two-part series through the new album 'In the Mood'.
'In the Mood' includes the title song of the same name, 'In the Mood', 'I Know I Know I Know (Beyond)', '17', and 'Spark'. , 'Bite me', 'Dance 4 you', 'On The Island', 'Aphrodite', 'Breeze', 'Bittersweet( It contains 11 colorful songs, including 'Bittersweet' and 'Here I Am', that show Wheein's deeper musical color.
In particular, following her previous work, Wheein directly participated in writing the lyrics for the b-side song 'Here I Am' and told her honest story. Hwasa, who is a member of Mamamoo and boasts a close friendship with Wheein for 15 years, and Kim Haon, a popular rapper leading the hip-hop scene in Korea, contributed by featuring in the b-side songs '17' and 'Bite Me', respectively.
Wheein's first full-length album 'In the Mood' will be released on various music sites at 6 PM on October 12th.
Ryu Yae-ji, Ten Asia Reporter ryuperstar@tenasia.co.kr