MUSIC
Jeong Dong-won, born in 2007, expressed his emotions through a song from 1998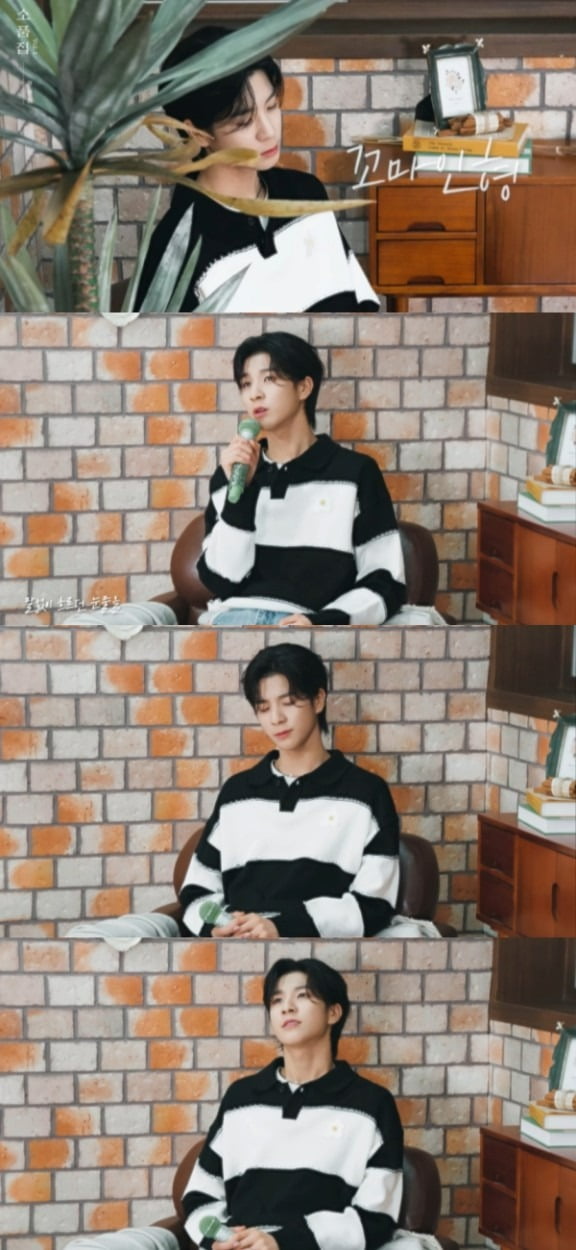 Jeong Dong-won captivated listeners with his moist emotions.
On the 25th, Jeong Dong-won released a live video of the song 'Little Doll' from his new remake mini album through his official YouTube channel.
In the video, Jeong Dong-won wore a casual striped pattern sweater and boasted a boyish and warm visual.
Next, Jeong Dong-won sang 'Little Doll' passionately with moist emotion, presenting a live performance with a soft and sorrowful voice and excellent expressiveness.
'Little Doll' is a song by singer Choi Jin-hee released in 1998. Jeong Dong-won reinterpreted the song in his own way and showed off his unique charm.
'Songs Collection Vol. 1', released on the 20th, is a remake mini album filled with songs carefully selected by Jeong Dong-won through dozens of processes by personally listening to and singing songs requested by fans. A total of 12 songs, including 6 pre-released new songs 'Monologue', 'If', 'When', 'That Winter's Teahouse', 'Little Doll', and 'Sweet Song of Memories' released on the 1st, as well as the Instagram sound source. This is included.
Kim Ji-won, Ten Asia reporter bella@tenasia.co.kr