MUSIC
Wheein, 'IN the mood' main artwork opened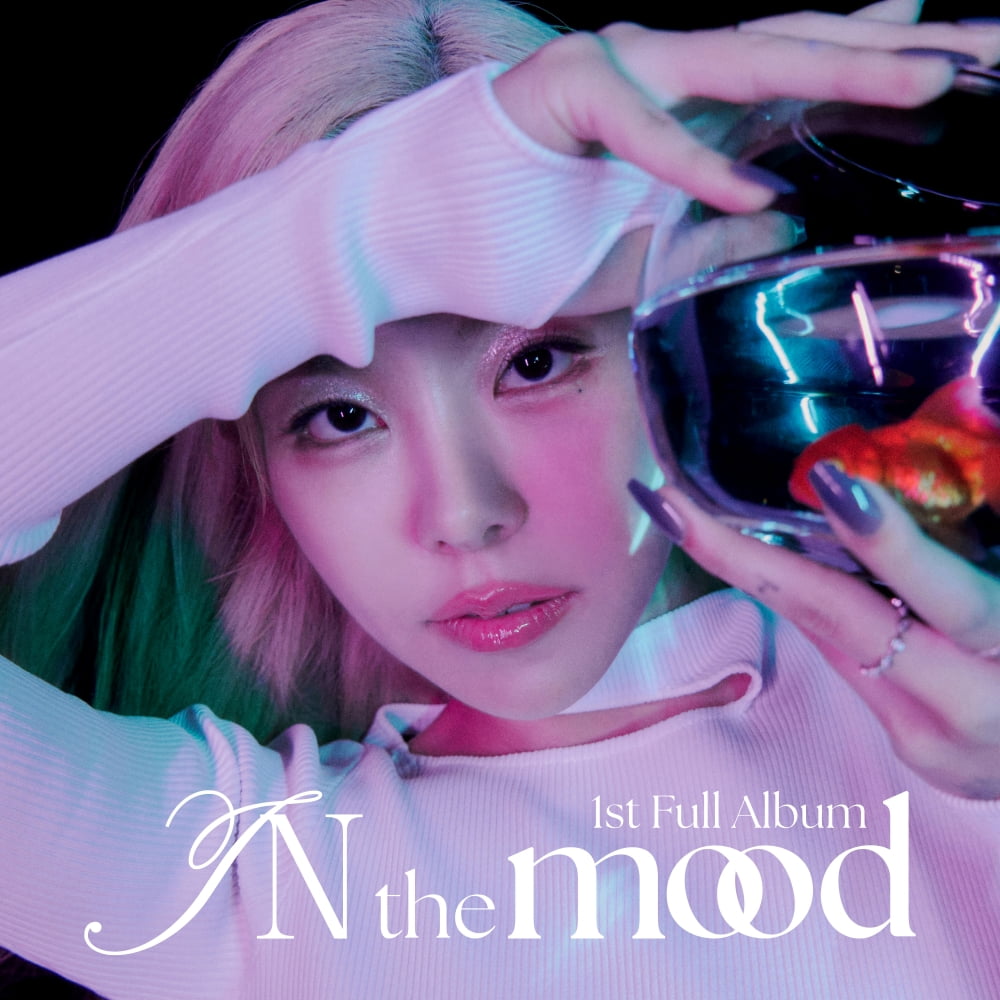 Singer Whee In has raised expectations for her comeback with her mesmerizing fantasy visuals.
At midnight on the 24th, agency The Live released the main artwork for Wheein's first full-length album 'IN the mood' through official SNS.
The released image contained Wheein's lethal visuals under dreamy pink lighting, drawing an explosive response from global fans.
In the image, Wheein exudes strong charisma by posing with her forehead covered while holding a small glass fishbowl with a goldfish swimming in it. The perfect combination of Wheein's gorgeous features, sharp jawline, and deeper eyes made viewers fall in like a black hole.
Wheein, who has captivated global fans with her more mature vibe and upgraded charm, returns to the music industry about 1 year and 6 months after the special single 'D-DAY' released in April last year.
In particular, following the surprise spoiler of the new album release news on KBS Cool FM's 'Turn Up the Volume' where Wheein served as a special DJ on the 14th, the agency's ambitious announcement of "a unique concept that has never been shown before" was added, attracting global fans. It raised their expectations to the highest level.
Expectations are high on what kind of unique story Wheein will tell through her first full-length album, who has established herself as a vocal queen who can be trusted and listened to through the passionate love of domestic and foreign fans, crossing various genres and concepts with her unrivaled voice and singing ability.
Wheein's first full-length album 'In the Mood' will be released on various music sites at 6 PM on October 12th.
Ryu Yae-ji, Ten Asia Reporter ryuperstar@tenasia.co.kr