MUSIC
Group BOYNEXTDOOR has already achieved the feat of winning two music broadcast awards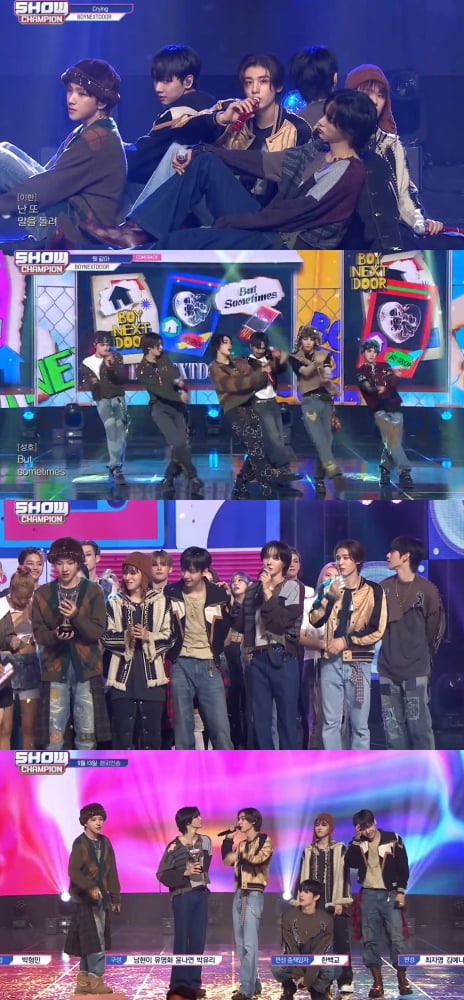 BOYNEXTDOOR won two music shows with their new song 'What Does It Look Like'.
Boy Next Door (Seongho, Liu, Myeong Jaehyun, Taesan, Lee Han, Woonhak) appeared on MBC M's 'Show!' which aired on the 13th. He won the first place trophy in 'Champion' with the title song 'What Does It Look Like' from his 1st mini album 'WHY..'. With this song, they took first place on SBS M and SBS FiL's 'The Show', followed by 'Show! He also reached the top in 'Champion'.
BoyNextdoor said, "Thank you for allowing us to take first place. "To the fans who came today (in person in the audience) and to the fans who couldn't come but supported us, I sincerely thank you and love you," he said.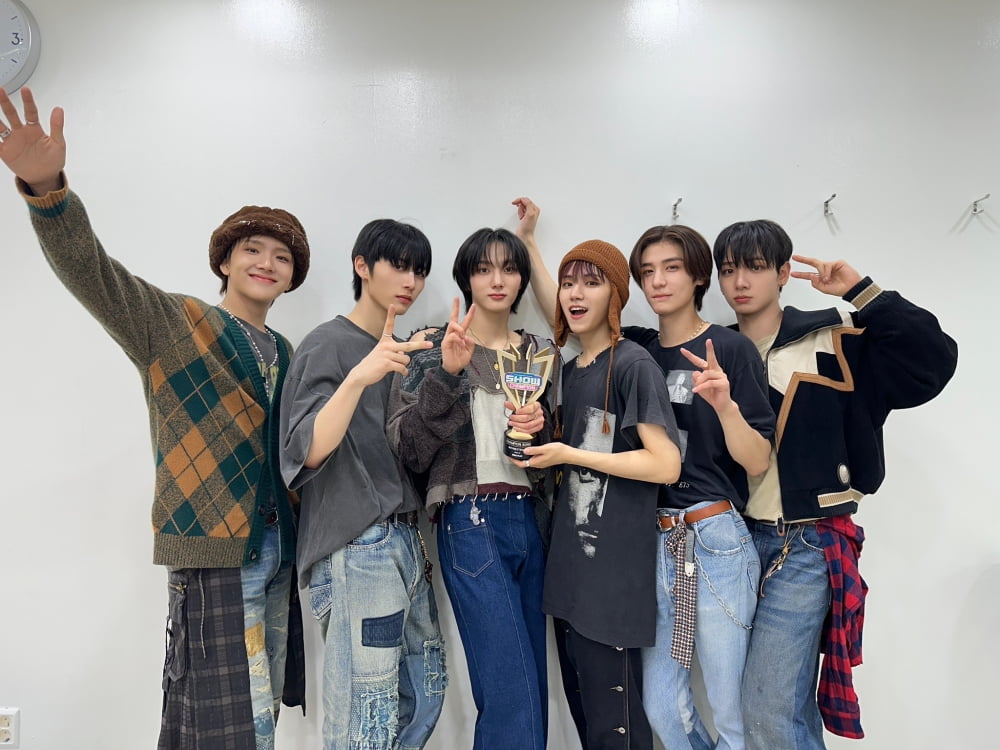 On this day, Boy Next Door performed the new album track 'Crying' and the title track 'What Does It Look Like'. They wore matching brown-toned outfits that exuded the scent of autumn, revealing the sadness and lyrical mood of a boy who had experienced his first breakup. They performed an unwavering live performance even while shedding tears of emotion during the encore stage that followed after winning first place.
With this comeback, BoyNextdoor is showing remarkable growth and establishing itself as a 'trending newcomer.' In the first week of its release, 'WHY..' sold 449,218 copies (based on Hanteo Chart), which is more than four times that of the previous album, and ranked 3rd in Japan's Oricon 'Weekly Album Ranking' (as of September 18). 'What Do You Think' is on the rise in popularity, ranking 5th on the US Billboard 'Hot Trending Song' chart (as of September 16), the highest ranking among K-pop songs.
Meanwhile, Boy Next Door will appear on Mnet's 'M Countdown', which will be aired on the 14th, and continue their 'What Do You Think' activities.
Kim Se-ah, Ten Asia reporter haesmik@tenasia.co.kr