MUSIC
Group Stray Kids will hold a concert at Gocheok Dome in October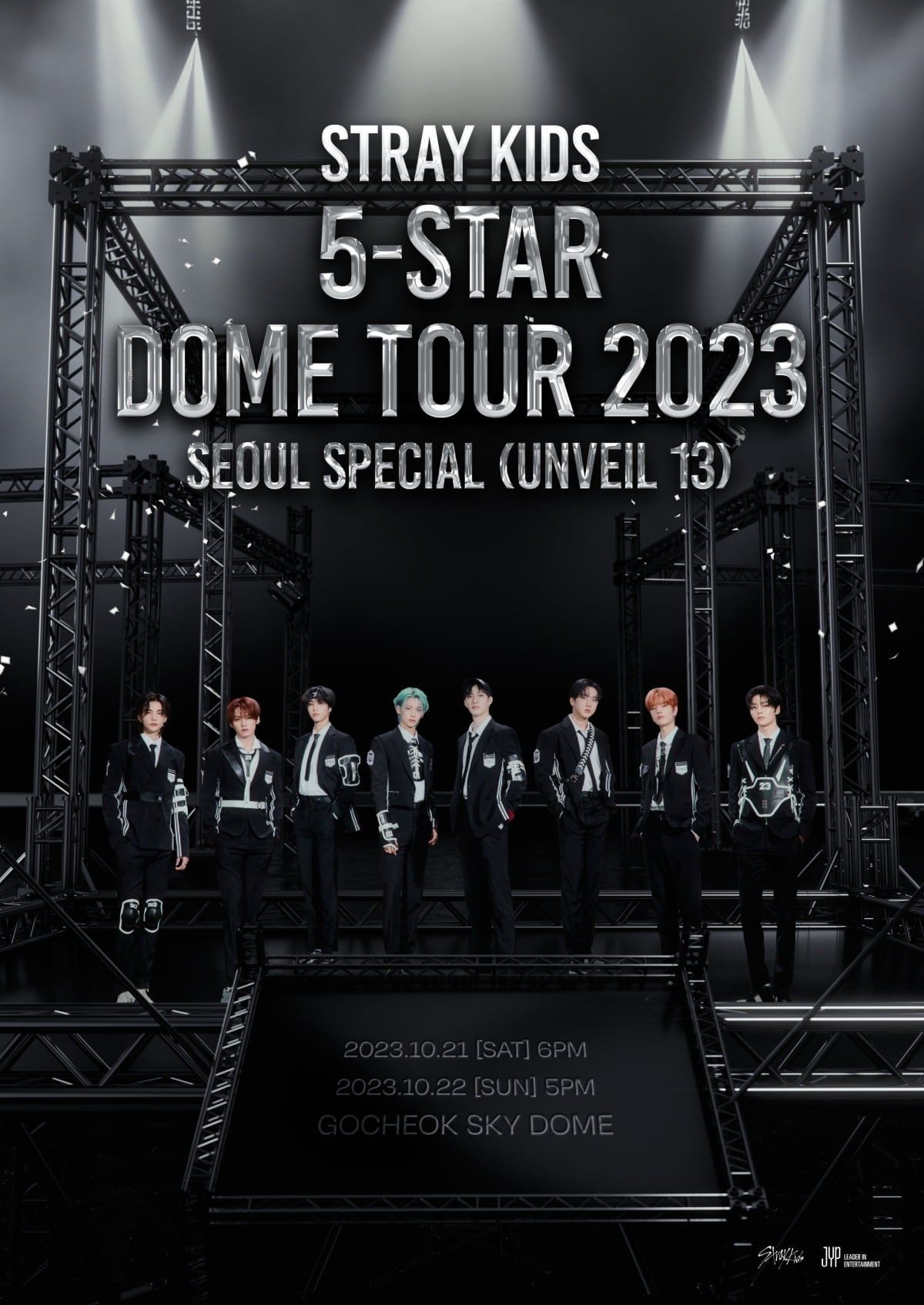 Stray Kids will enter Gocheok Sky Dome in October.
JYP Entertainment posted a poster image on its official SNS channel on the afternoon of the 12th and announced 'Stray Kids '5-STAR Dome Tour 2023 Seoul Special (UNVEIL 13)' in Guro-gu, Seoul. It was officially announced that it would be held at Gocheok Sky Dome located in .
As a result, Stray Kids entered Gocheok Dome, considered the largest indoor performance hall in Korea, 5 years after their debut. Stray Kids, who held their monumental first KSPO DOME performance with '"MANIAC" Seoul Special (UNVEIL 11)', an additional performance in Seoul for their second world tour in September 2022, has expanded the size of the audience. Last year, they held a concert at Gocheok Sky Dome and proved their remarkable growth.
The performance title 'UNVEIL 13' is a signature teasing content 'UNVEIL: TRACK' that gives a glimpse of Stray Kids' musical pride, and the first overseas showcase tour since debut 'UNVEIL TOUR 'I am...' (Unveil Tour) It was expanded from the word 'UNVEIL' introduced in 'I am...')' etc.
Ticket reservations for this performance are available at YES24, and pre-sale will be held for the 3rd fan club STAY (fandom name: STAY) from 8 PM to 11:59 PM on the 18th, and at 8 PM on the 20th. General ticket sales are open.
Recently, Stray Kids entered Japan's four major dome concert halls as the 'first K-pop boy group of the fourth generation'. This resulted in over 2.5 million pre-registrations and all tickets were sold out very quickly. The concerts at Fukuoka PayPay Dome, Vantelin Dome Nagoya, and Kyocera Dome Osaka were successfully completed, and the finale of the tour will be held at Tokyo Dome on October 28-29.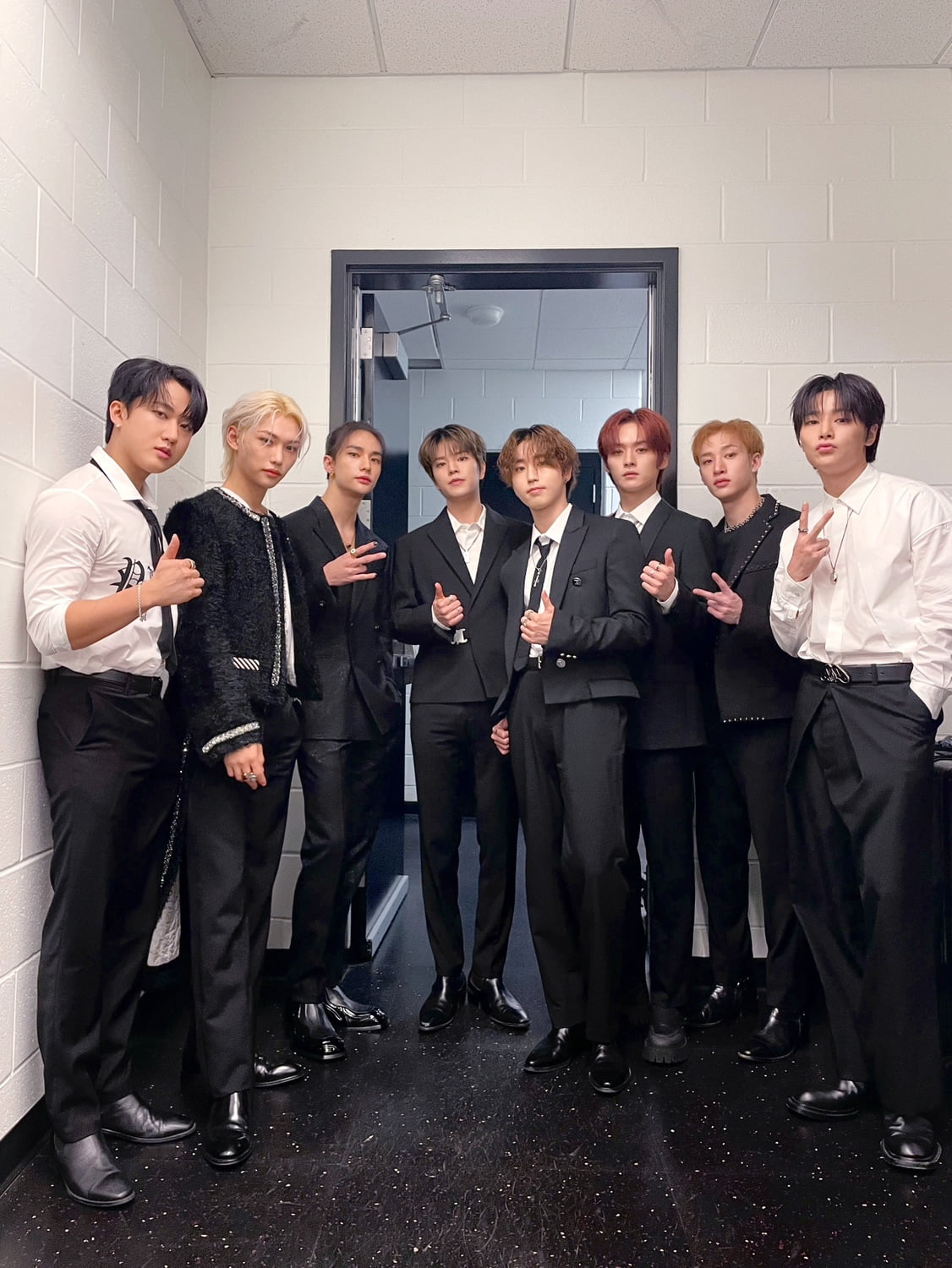 In particular, he appeared for the first time at the '2023 MTV Video Music Awards' (hereinafter 'MTV VMAs') held at the Prudential Center in New Jersey, USA on the 12th (local time) and won a trophy. The 3rd full-length album '★★★★★' released in June 2023 at the 'MTV VMAs', which boasts a history of over 40 years and is considered one of the four major American pop music awards along with the Grammy Awards, Billboard Music Awards, and American Music Awards (5- STAR)' (Five Star) won the 'Best K-Pop' category with the title song 'Special'.
Many foreign media outlets, including the US Billboard, Rolling Stone, and the UK's NME, also praised Stray Kids, focusing on their entry and awards at the 'MTV VMAs' as well as their stage performance. The U.S. Billboard said, "The title song 'Special' of the regular album '★★★★★ (5-STAR),' which topped the 'Billboard 200' chart for three consecutive times, won the first 'MTV VMAs' for 'K-pop superstars' Stray Kids. was given the honor of
Meanwhile, Stray Kids' concert at Gocheok Sky Dome will be held for two days on October 21st and 22nd, and more details about the performance can be found on Stray Kids' official SNS channel.
Kim Se-ah, Ten Asia reporter haesmik@tenasia.co.kr