MUSIC
LE SSERAFIM achieved Platinum certification for 2 consecutive Japanese singles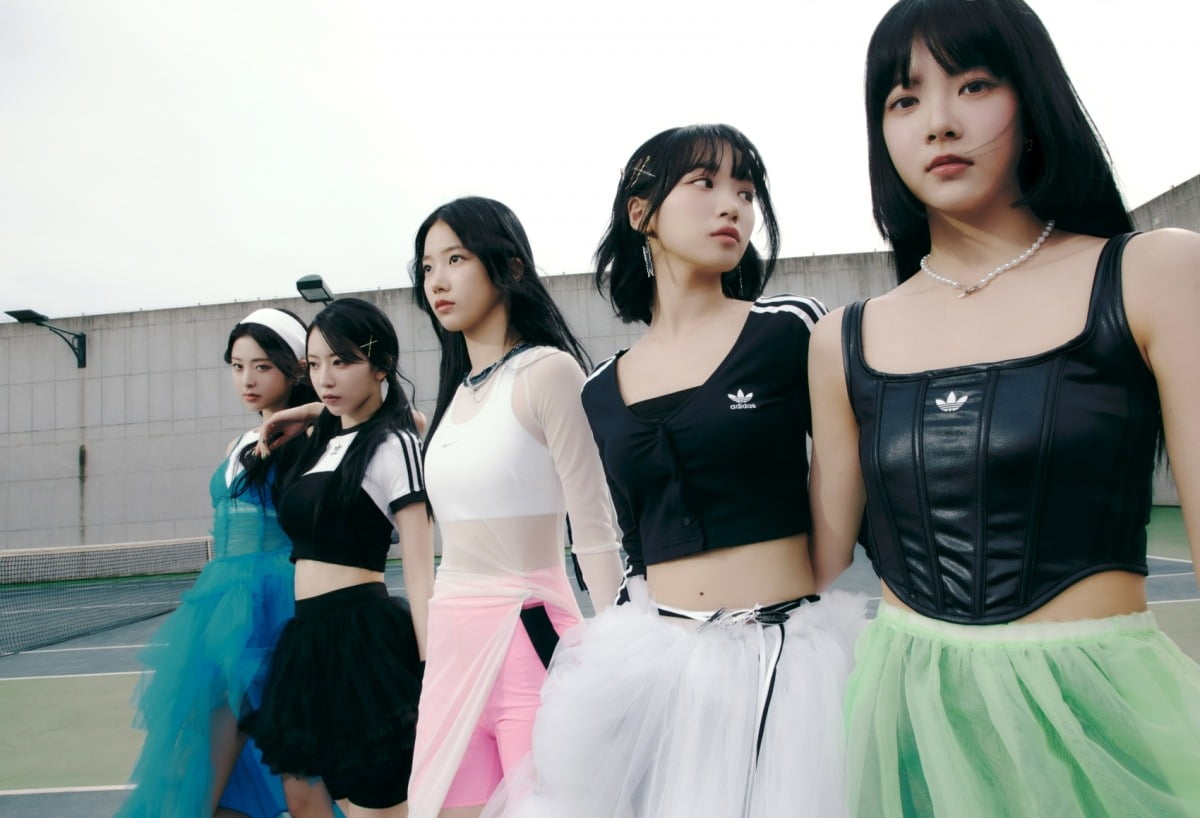 LE SSERAFIM has added another 'Platinum' certification in Japan.
According to the Recording Industry Association of Japan on the 8th, LE SSERAFIM's (Kim Chae-won, Sakura, Heo Yun-jin, Kazuha, Hong Eun-chae)'s second Japanese single album 'UNFORGIVEN' achieved 'Platinum' certification with cumulative shipments exceeding 250,000 copies as of August. According to the cumulative shipment of singles and albums, the Recording Industry Association of Japan awards gold (more than 100,000 copies), platinum (more than 250,000 copies), double platinum (more than 500,000 copies), triple platinum (more than 750,000 copies), and million (more than 1 million copies) each month. or more), etc. are granted.
LE SSERAFIM, who was the first among the currently active 4th generation K-pop girl groups to obtain 'Platinum' certification from the Recording Industry Association of Japan with their Japanese debut single 'FEARLESS' last January, received 'Platinum' certification for two consecutive works released locally, showing explosive popularity. It proved popular. As of February of this year, 'FEARLESS' shipped over 500,000 copies and received 'double platinum' certification, and attention is focused on whether 'UNFORGIVEN' will follow in the footsteps of its predecessor following obtaining 'platinum' certification.
As part of the promotion of their 2nd Japanese single, LE SSERAFIM held concerts in Tokyo (September 7 - October 22), Osaka (September 8 - October 8), and Nagoya (September 8 - October 22). 'LE SSERAFIM SPECIAL CAFE' will be held. While interest in this event is so strong that reservations for admission on the first day of the event are sold out quickly, the original dessert menu containing the members' individuality and official merchandise including unreleased photos are receiving a positive response from local Fearnot (fandom name).
LE SSERAFIM last performed at Osaka Castle Hall in Osaka, Japan on the 7th, and held a total of 60,000 audiences in Nagoya (August 23-24), Tokyo (August 30-31), and Osaka (September 6-7). The mobilized '2023 LE SSERAFIM TOUR 'FLAME RISES' IN JAPAN' concert was successfully completed. They will continue their tour in Hong Kong (September 30-October 1), Jakarta (October 3), and Bangkok (October 7-8).
Kim Ji-won, Ten Asia reporter bella@tenasia.co.kr