MUSIC
BOYNEXTDOOR reaches 1 million TikTok followers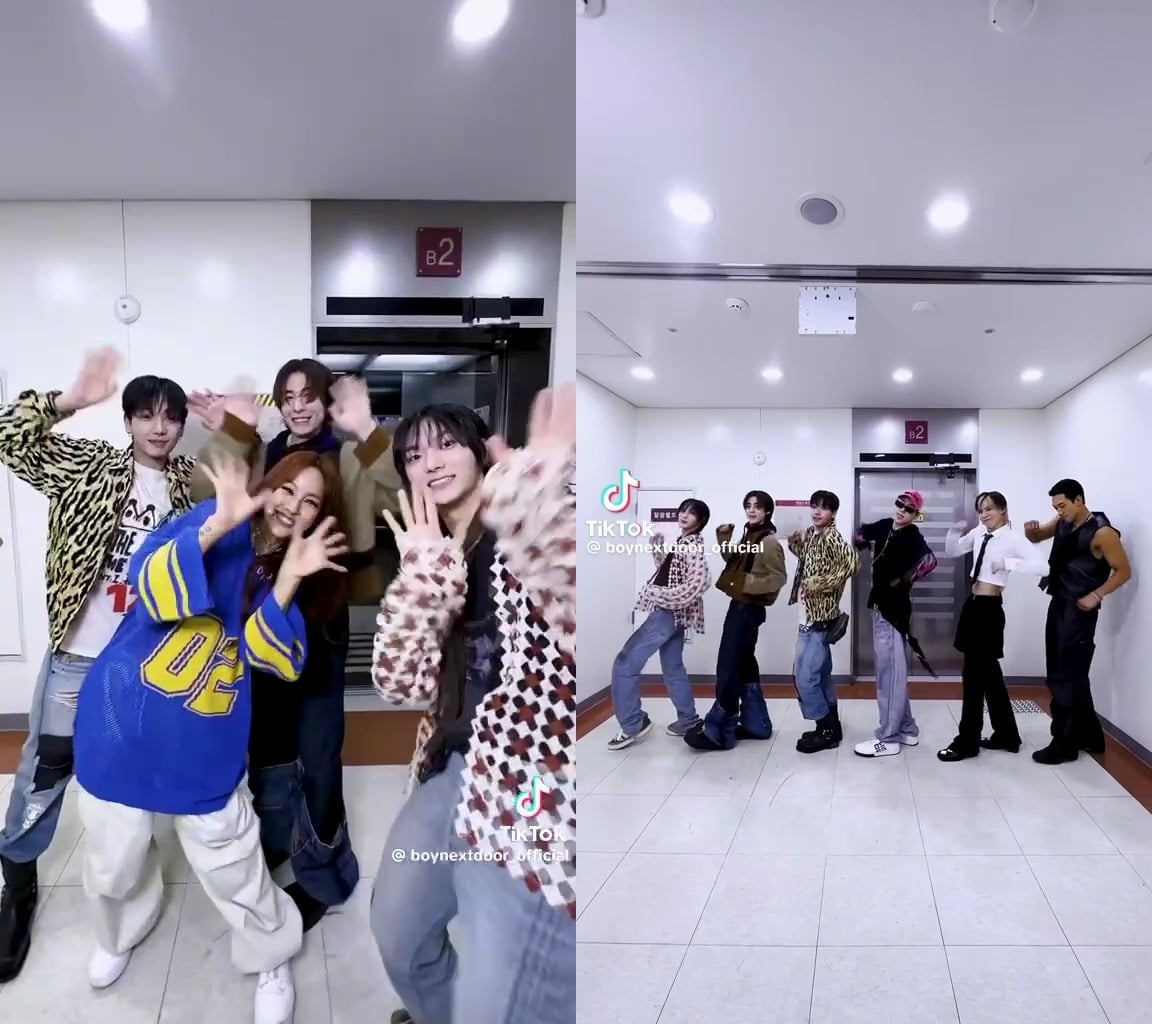 BOYNEXTDOOR is making great strides, reaching 1 million followers on TikTok.
The official account followers of BOYNEXTDOOR (Seongho, Liu, Jaehyun, Taesan, Lee Han, and Unhak) on the global short-form mobile video platform TikTok exceeded 1 million at around 10:30 pm on the 6th. As a result, they became the second boy group that debuted this year to have 1 million followers on TikTok.
The number of views of videos using the team hashtag (#BOYNEXTDOOR) exceeds 660 million as of 8 am on the 8th. The video containing the new album's title song 'What Does It Look Like' hashtag (#What Does It Look Like) exceeded 10 million views less than three days after the song was released, confirming the strong interest in BOYNEXTDOOR.
In addition, the new song 'What Does It Look Like' Challenge went viral on social media, accelerating the song's popularity. The challenge, which consists of easy-to-follow movements, is a unique idea that stands out in the form of rhythmically shouting your name to the lyrics "Meet friends / Jiho, Moonseong, Jamie, Sandy."
Leading the way with ZICO, the representative producer of the agency KOZ Entertainment, prominent seniors from the 'awards-level lineup' including Hyori Lee, Taemin, and Rain participated in the challenge. They dance lightly and cutely shout out "Seongho, Jaehyun, Lee Hani, Hyori," while in another video, they politely call out "Jiho, Taemin senior, Rain senior, Bonekdo" to a tight beat, causing laughter. did.
'What Does It Feel Like' is a song that directly expresses the emotional roller coaster experienced at the end of a first love that left only scars. The performance of this song intuitively depicts the complex feelings of the boys who broke up for the first time, with movements that make them angry but then wander in lingering regret.
BOYNEXTDOOR ranked first on the iTunes 'Top Album' and 'Top Song' charts in several countries/regions with their 1st mini album 'WHY..' and the title song 'What Does It Look Like'. 'WHY..' achieved sales of 302,203 copies on the first day of release alone, which is nearly three times the initial sales of 110,442 copies of the previous work (sales in the first week of release).
Kim Ji-won, Ten Asia reporter bella@tenasia.co.kr