MUSIC
BOYNEXTDOOR's 'But Sometimes' MV surpassed 10 million views in just 3 days of release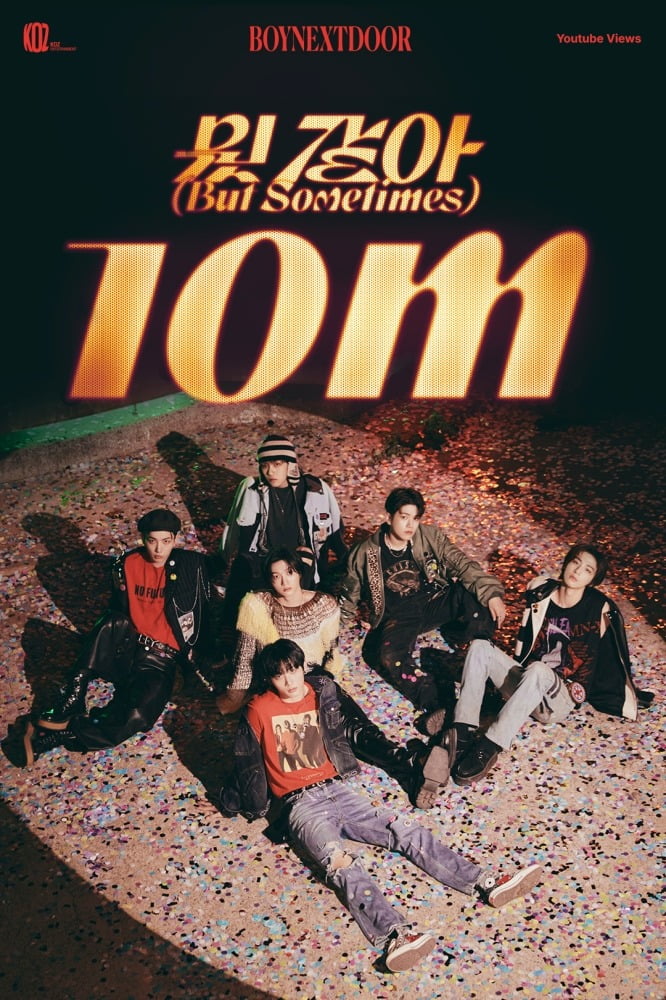 BOYNEXTDOOR is growing and gaining popularity.
BOYNEXTDOOR's (Seongho, Liu, Myung Jaehyun, Taesan, Lee Han, Woonhak) music video for the title song 'But Sometimes' from their 1st mini album 'WHY..' released on the 4th reached 10 million views on YouTube around midnight on the 7th. The limit has been exceeded. When looking at the time when it reached 10 million views, this is about 46 hours earlier than the music video for the debut song 'One and Only', and is analyzed as a result that reflects the interest in this new song.
'But Sometimes' is a song that directly expresses the emotional roller coaster experienced at the end of a first love that left only scars. The boys' childish anger combines with the powerful electric guitar sound to stimulate youthful empathy.
In the music video for 'What Do You Think', the faces of the members, who are unable to control their anger and reveal their confused feelings about the breakup with crooked expressions, unfold at a rapid pace, creating a cute yet sad feeling. This video, with its sensuous production and attractive hip energy, rose to the top of YouTube's trending videos on the day of its release and remains in the 'Top 10' as of 8 a.m. on the 7th.
BOYNEXTDOOR, who released a new album, will perform their first music show on Mnet's 'M Countdown' at 6 PM on the 7th. They perform the title song 'But Sometimes' and express the various emotions felt by a boy who has experienced his first breakup. The performance of 'What Do You Think' includes the movement of getting angry and then wandering in regret, and the members plan to present a stage that you can't take your eyes off with powerful movements and expressions full of sadness.
Last May, the debut single 'WHO!' BOYNEXTDOOR, which returned after about three months, is attracting attention for its growth. On the first day of release, this album sold 302,203 copies based on the Hanteo Chart and ranked first in the 'Daily Physical Album Chart (as of September 4th)' and also ranked first in Japan's 'Oricon Daily Album Ranking (as of September 4th). I took a picture. 'WHY..' has already achieved nearly three times the initial sales of the previous work (sales in the first week of release) of 110,442 copies just on the first day of its comeback.
Kim Ji-won, Ten Asia reporter bella@tenasia.co.kr