MUSIC
FT Island, 17 years since debut, the older brothers are back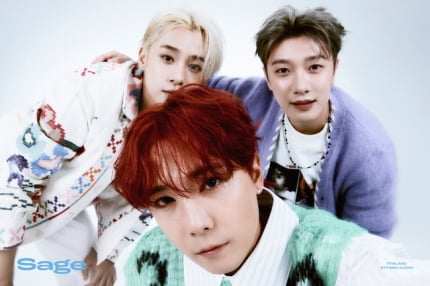 FT Island is back.
FT Island will release all songs from its 9th mini album 'Sage' and the music video for the title song 'Sage' through various music sites on September 7th at 6 PM.
The 9th mini album 'Sage' contains the message of moving forward into a wider world and walking your own path wisely. The title song 'Sage' was written by members Lee Hong-ki and Lee Jae-jin, and is a rock genre song with an impressive drum and guitar sound and a highly addictive melody. It conveys support to those living in the same era by depicting the courage to silently walk one's own path in the future, just as it has done so far.
In addition to the title song, 'All Of My Life' with a lyrical melody, 'I'm Still Here' with a mysterious loneliness, 'Broken' with a rock genre with strong guitar riffs, string instruments, and synth sounds, and 'Broken' with a pop rock genre. It contains a total of six songs, including 'Not Enough' and 'Rising Star (With GOP)', a powerful energy reinterpretation of the song presented to the group 'GOP' produced by the band audition program 'THE IDOL BAND: BOY'S BATTLE'. FT Island members participated in the production of all songs, adding authenticity.
Regarding the 9th mini album, Lee Hong-ki expressed his thoughts, "Rather than the concept of 'for the music I want to do, for the music I want,' I think I will now be able to naturally blend in with the public by digesting a wider range of genres." Jaejin Lee also said, "It was composed of songs that focus on the band sound. We made it easy to listen to songs with pop compositions and exciting rock songs. "I hope you listen to it a lot," he said.
Minhwan Choi said, "This is the first album in a long time that the members participated in writing and composing all the songs, and I am proud that it consists of songs that the members wanted to try. It seems that FT Island's various genres have been completed through this album. "It's been quite a while since we debuted 17 years ago, but we will go back to the beginning and try to show a variety of sides," he said, expressing his affection for the band.
Ryu Yae-ji, Ten Asia Reporter ryuperstar@tenasia.co.kr