MUSIC
Purple Kiss releases 1st single 'FESTA' today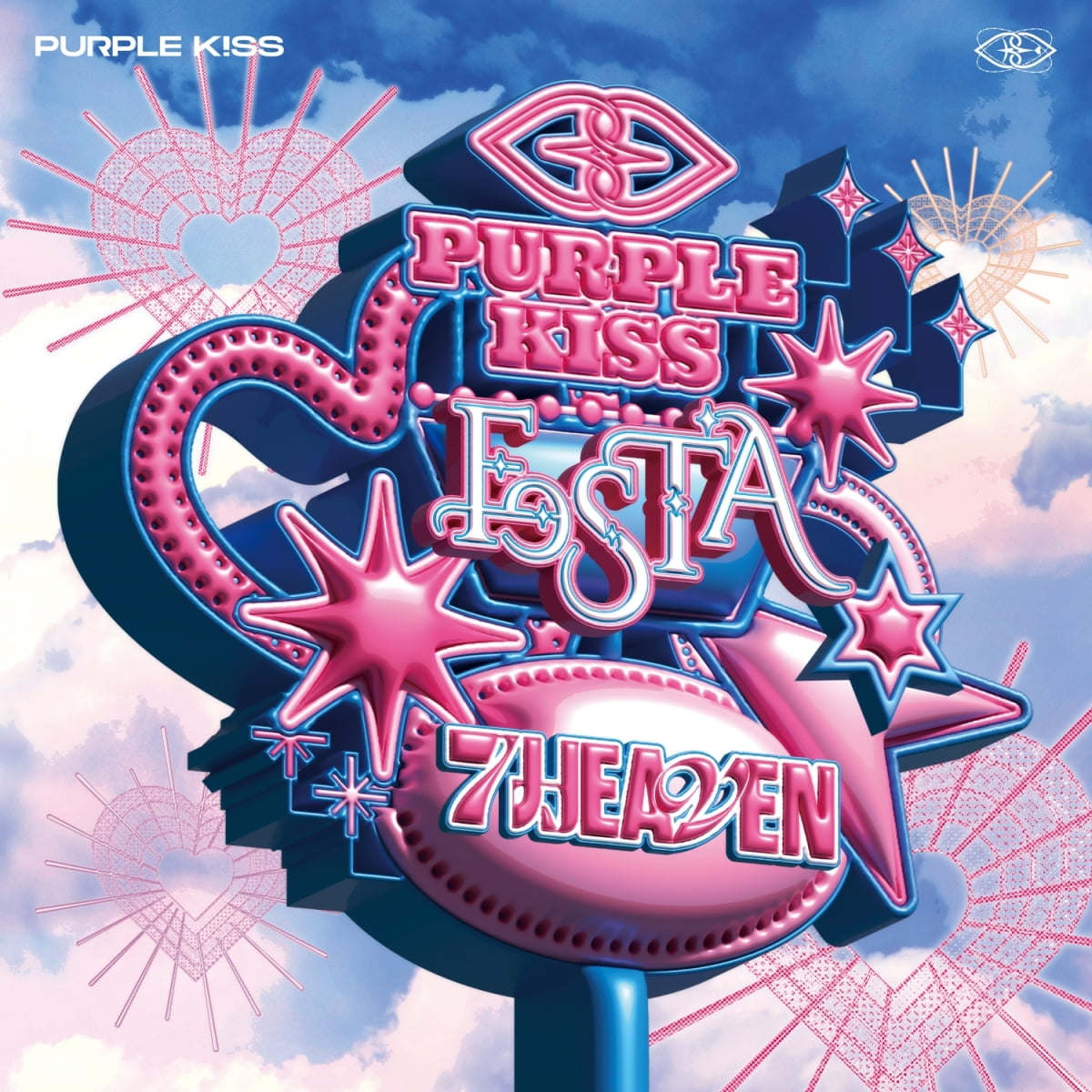 Group PURPLE KISS opens a purple festival.
Purple Kiss (Nago-eun, Dosi, Ire, Yuki, Chae-in, Suan) will release their first single 'FESTA' through various music sites today (5th) at 6 PM. The new album is an album that tells the story of 'Let's enjoy the festival together' to those who are tired of repetitive daily life.
The title song '7HEAVEN' is a highly addictive funk-based pop dance song, and the members' rhythmic vocals are combined with a synthesizer melody to create a more exciting atmosphere. The lyrics contain the hope that all our days, 24 hours a day, 7 days a week, will be a festival.
The music video released along with the sound source features six members who are trapped in their daily lives and dream of breaking away. Coincidences that come together lead them to a magical festival, heralding a teen movie with Purple Kiss' unique cool and hip charm. The spectacular group dance of the six members, including hand movements symbolizing the number '7', are also points to watch.
In addition, the new album includes Chaein's self-composed song 'Biscuit', which contains the message that sometimes you need to share your worries and worries and have days when you are wet with tears, and a tight pop song on a lyrical yet calm track that tells you that you tried hard to ignore it, but in the end, it was your mistake. A total of 3 songs are included, including 'Mistake', which is narrated with a melody.
The 1st single 'FESTA' is a new album released by Purple Kiss about 6 months after the release of the 5th mini album 'Cabin Fever'.
Meanwhile, Purple Kiss will release its first single 'FESTA' through various music sites today (5th) at 6 PM.
Kim Se-ah, Ten Asia reporter haesmik@tenasia.co.kr