MUSIC
Drama 'My Dearest', 5th OST Yang Yo-seop 'Love' released today (27th)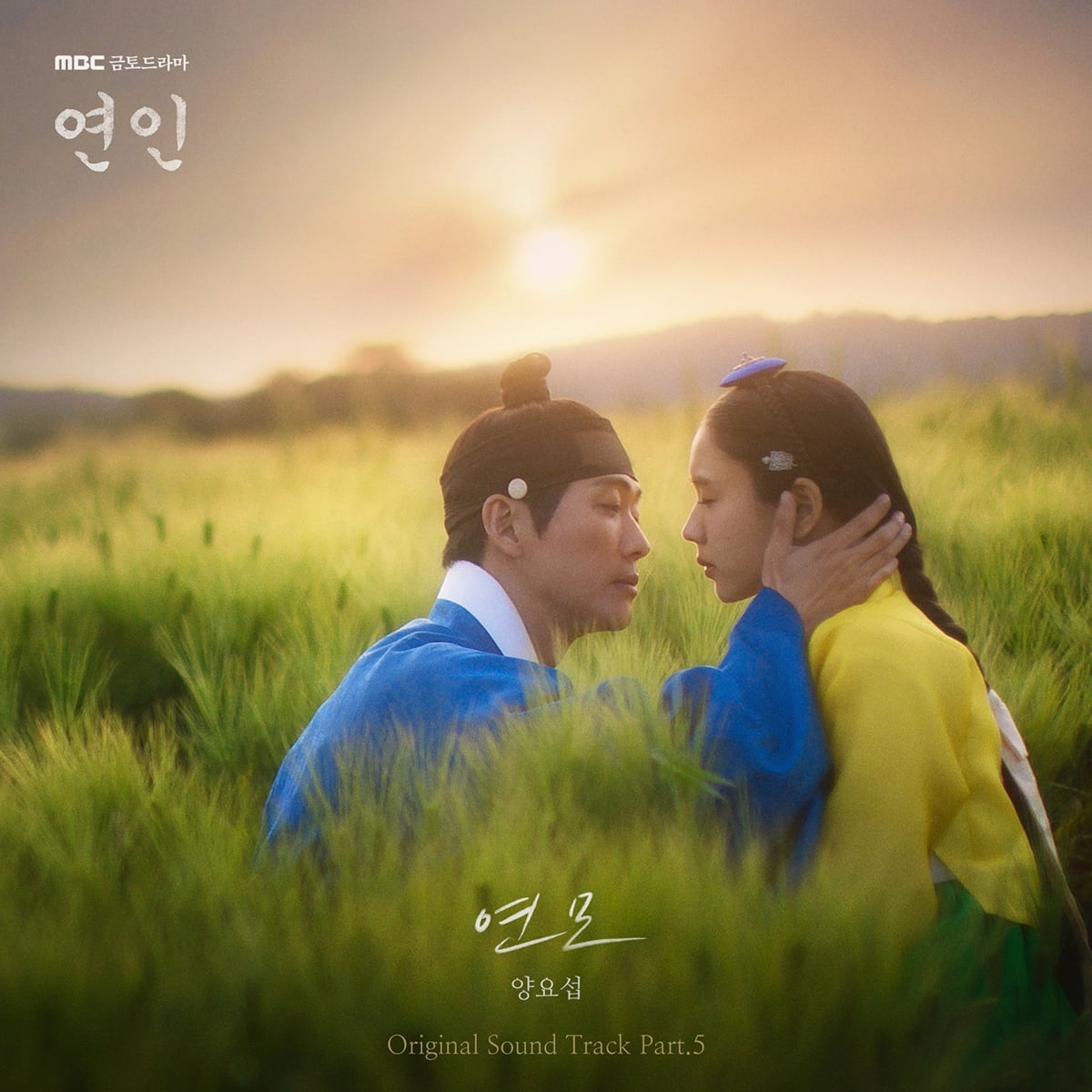 Singer Yang Yo-seop participates in the OST of the drama 'My Dearest', adding sorrow to the romance between Namgoong-min and Ahn Eun-jin.
Donuts Culture, the OST production company, announced that the fifth OST of MBC's Friday-Saturday drama 'My Dearest', Yang Yo-seop's 'Love', will be released today (27th) at 6:00 pm on each music source site.
The drama 'My Dearest', starring Namgoong-min and Ahn Eun-jin, is loved by the viewers who are getting hotter with each episode, taking the gold-saturday drama throne. A strong story depicting the love of lovers and the vitality of the people who went through the Byeongja Horan, excellent directing and perfect acting breath of the cast, beautiful visual beauty, and music that captivates the ears and hearts are creating synergy.
Janghyeon (Namgoong-min) and Gil-chae (Ahn Eun-jin)'s previous-level salvation ending, Janghyeon's oath ending, a romance scene between the two by a stream, and a heartfelt kiss scene stand at the center of the topic, and the OST is also receiving great love. OST songs such as (G)I-DLE's Miyeon's 'Moonlight Drawn', which left a deep impression when inserted in each famous scene, and 'Only With My Heart', which became a hot topic when lead actress Ahn Eun-jin participated in the song, are receiving enthusiastic responses. .
The 5th OST 'Love', which will be released today, is also expected to further increase viewers' immersion in the sad love of the main characters. 'Yeonmo' is a minor ballad song in which Yang Yo-seop, a vocalist who believes and listens and is the main vocalist of Highlight, participates as a singer who captures his own emotions in delicate singing. Yang Yo-seop's appealing voice harmonizes with the magnificent string orchestration, creating a solemn yet sad atmosphere.
The narrator's deep longing for the one he loves is expressed in poetic lyrics, like the chorus leading to "I hope that the moon we saw together will tell you, that I still yearn for you, and when the wind blows somewhere on my cheek, I will believe that you will feel the same way as I do." . The lyrical lyrics go back and forth between low and high notes, harmonizing with Yoseob Yang's delicate vocals. Yang Yo-seop's singing, which stirs up emotions towards the second half, is expected to leave a deep impression on listeners.
MBC Fri-Sat drama 'My Dearest' OST Part.5 Yoseob Yang's 'Love' will be released on the music site before 6pm today (27th).
Reporter Ha-neul Lee, Ten Asia greenworld@tenasia.co.kr