MUSIC
BOYNEXTDOOR revealed that they are going through broken emotions after a breakup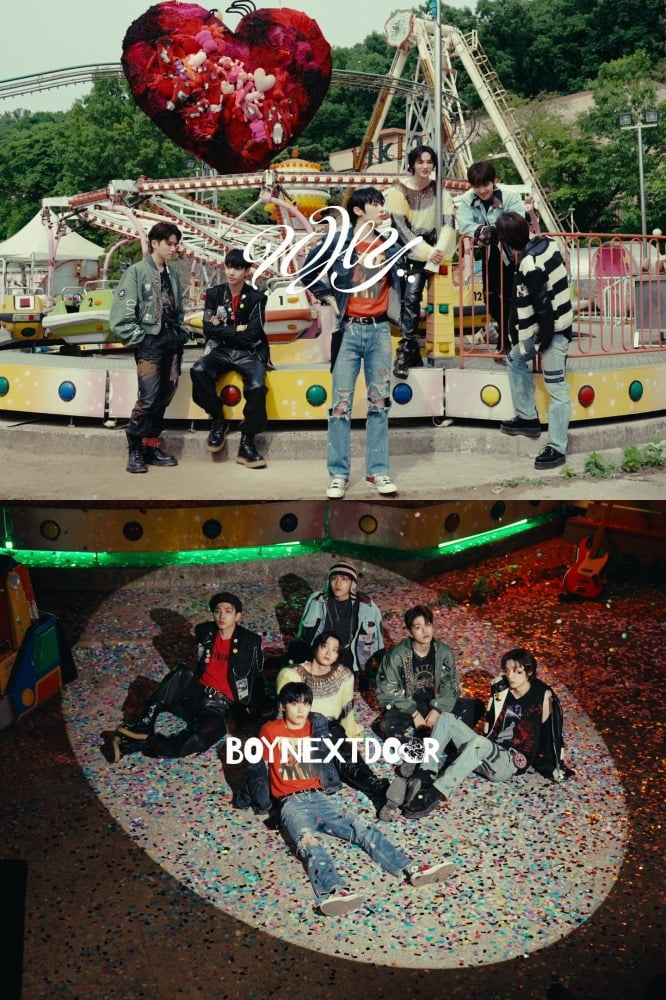 BOYNEXTDOOR added anticipation for the new song with a video showing dramatic emotional changes.
BOYNEXTDOOR (Sungho, Liu, Myung Jaehyun, Taesan, Leehan, Unhak) released the 'DAZED' version concept film of their 1st mini album 'WHY..' on the Hive Labels YouTube channel at 11 pm on the 23rd. This video, subtitled 'DAZED and confused', depicts the 'dazed and confused' feelings of a young person facing a breakup for the first time.
In the video of about 53 seconds, the image of BOYNEXTDOOR going through the worst day of separation was captured over time. Members who visit the amusement park in the middle of the day wait for each other with colorful balloons, ice cream, soap bubbles, and doll masks, as if dreaming of a happy date. Then, with the phrase "Forget it, I'm out", the screen turns to night, and the six boys who face the breakup show confused emotions with dejected expressions and crooked eyes.
In the concept film, a large burnt heart-shaped object was placed behind the members to symbolize the pain of parting. In addition, the background music changes dramatically according to the members' situation and mood, increasing the level of immersion according to the change in emotional line.
Released on September 4th, 'WHY..' is an album that honestly captures all the moments of falling in love and breaking up for the first time. Myeong Jae-hyeon, Tae-san, and Un-hak participated in composing and writing lyrics for all the new songs, including the title song 'What's Like', to complete music that stimulates sympathy among young people of their age. BOYNEXTDOOR plans to present a stage that is fun to watch with catchy lyrics and unique performances that only they can hear.
BOYNEXTDOOR, which showed both versions of concept photos and films, 'MOODY' and 'DAZED', plans to present hints for the new album by releasing content titled 'Track Spoiler: MISSING POSTER' on the 27th.
Reporter Kim Ji-won, Ten Asia bella@tenasia.co.kr