MUSIC
New Jeans heated up Japan's 'Summer Sonic'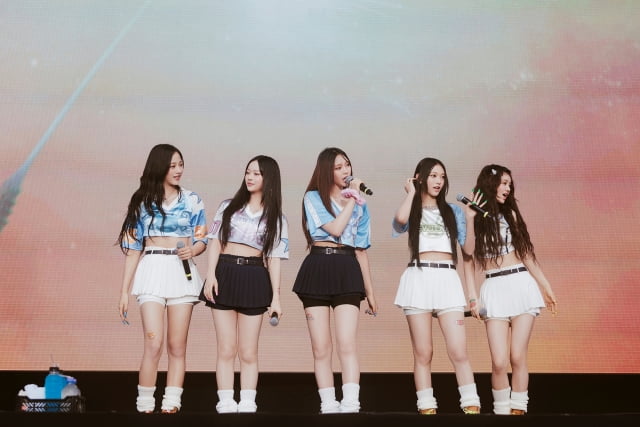 New Jeans heated up Japan's representative summer festival 'Summer Sonic'.
New Jeans (Minji, Hani, Daniel, Haerin, Hyein) took the main stage of 'Summer Sonic 2023' held at Jojo Marine Stadium in Tokyo, Japan on the 19th.
Fans' interest in New Jeans' first concert in Japan was explosive. On this day, the New Jeans performance was held at 12:00 noon, a rather early time, but about 30,000 spectators gathered at Jojo Marine Stadium to see them.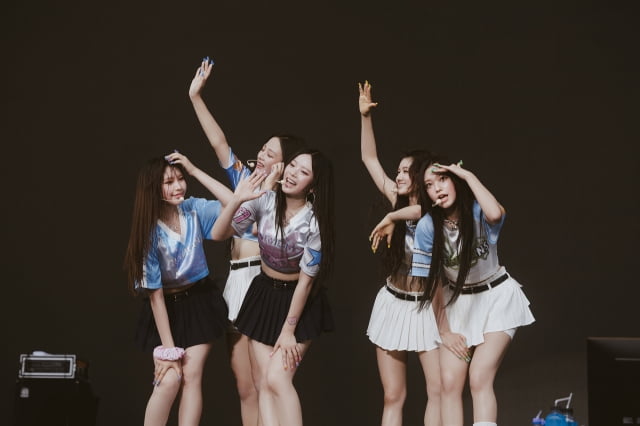 New Jeans, who opened the stage with the band arrangement version of the hit songs 'Ditto' and 'OMG', said, "I'm really excited because it's my first time on a summer sonic stage. We prepared hard, so let's have a good time together today and make unforgettable memories." They performed their debut songs 'Cookie', 'Attention', and 'Hype boy' live one after another in line with the band's performance, raising the atmosphere of the festival.
Then, the stage parade of the 2nd mini album 'Get Up' unfolded. Starting with the album's 1st track, 'New Jeans', the flash mob performance of 'Super Shy' with 19 dancers raised the heart rate of the audience, followed by 'ETA', 'Cool With You', 'Get Up', and 'ASAP'. The colorful music and performances leading to ' caught the attention of the audience. The audience waved binki sticks (light sticks) and cheering placards and cheered with loud cheers for each song.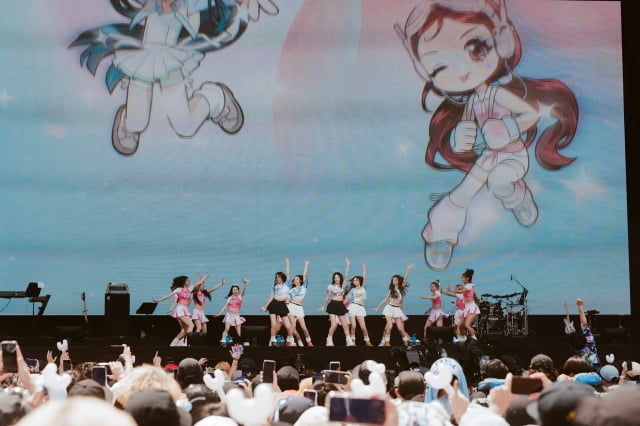 New Jeans, who poured out a total of 11 live songs and performances for about 40 minutes, said in Japanese, "Thanks to all of you, we were able to enjoy all stages. I was really happy that you enjoyed it together until the end. I hope to see you again here next time."
Reporter Kim Se-ah, Ten Asia haesmik@tenasia.co.kr