MUSIC
BTS' 'Butter' surpasses 900 million views for the 8th time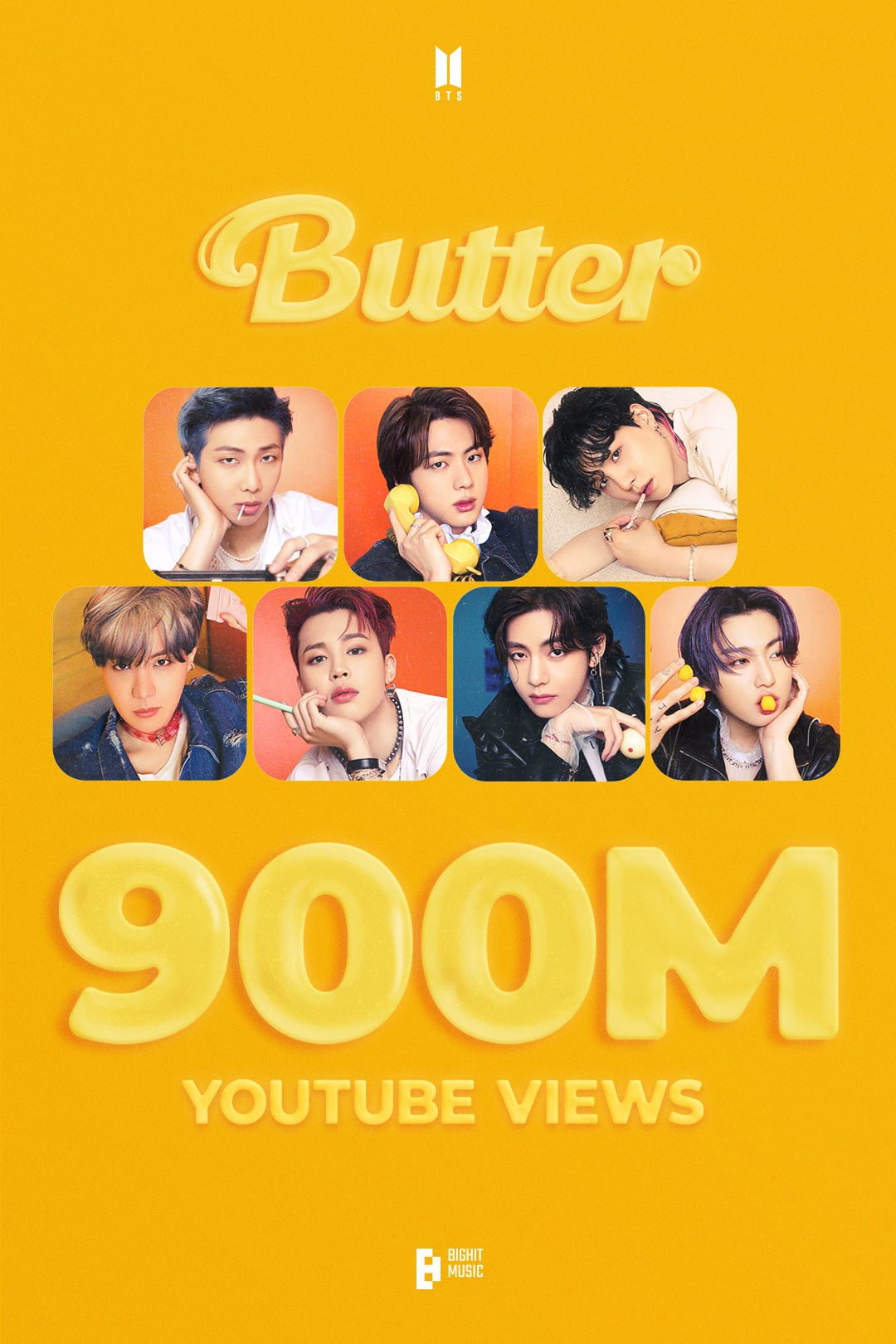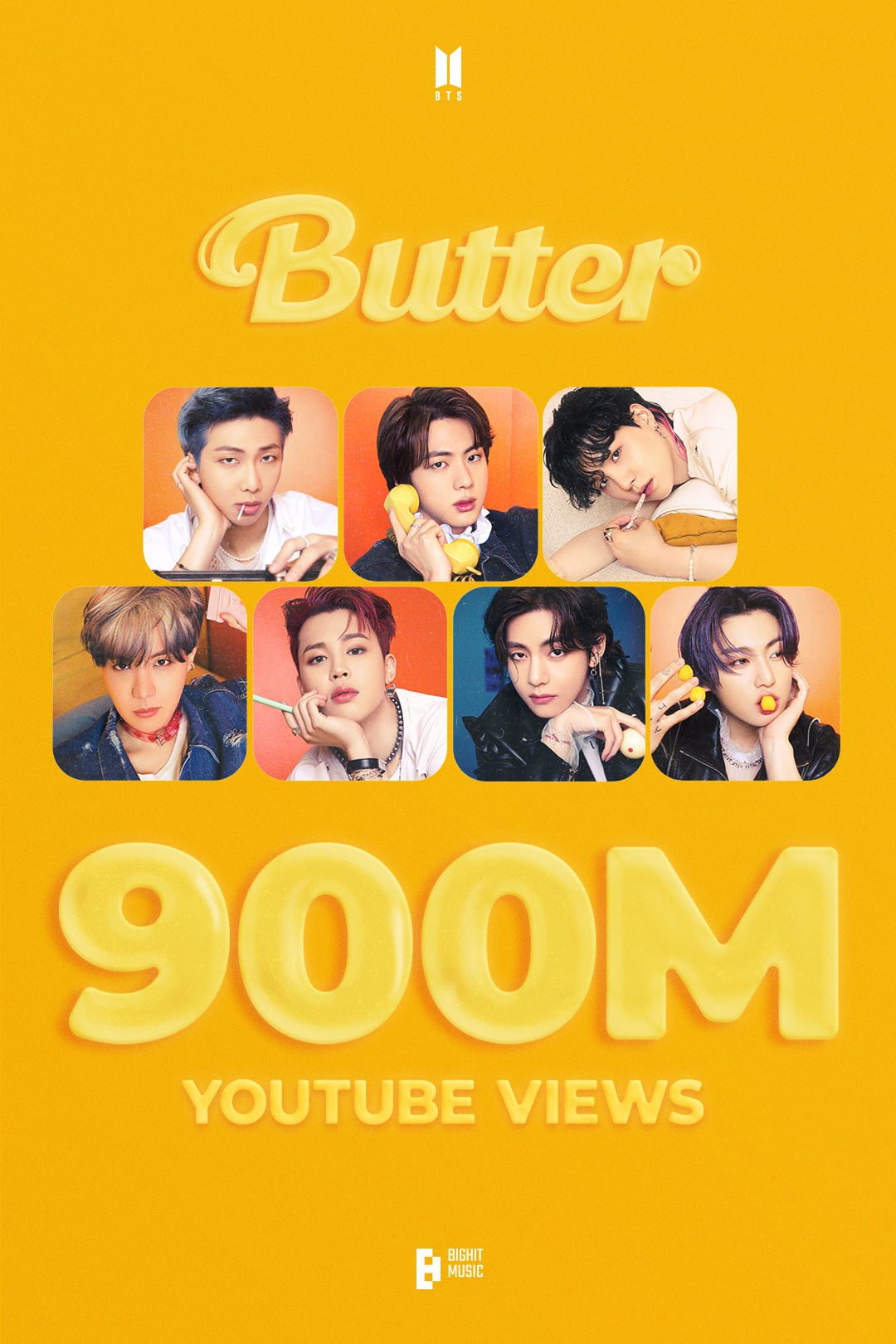 BTS' 'Butter' music video has surpassed 900 million views.
The number of YouTube views of the music video for "Butter," released on May 21, 2021, exceeded 900 million at 4:46 am on the 12th. This is the 8th 900 million-view music video in BTS' career.
"Butter" is a fun and upbeat summer song of the dance pop genre that features a captivating bass line and refreshing synth sound from the beginning. It contains BTS' cute confession that they will melt like butter and captivate you.
At the same time as the song was released, it went straight to No. 1 on the Billboard main song chart'Hot 100' (as of June 5, 2021). Since then, it has stayed at the top of the chart for seven consecutive weeks, and has been ranked first for a total of 10 times, making it the song that topped the Hot 100 the most in 2021.
In addition, 'Butter' ranked first in the most sold digital music charts in the United States in 2021 and ranked first in the 'Summarized Single Ranking' in the Japanese Oricon Annual Ranking (2021) in the 'Sales by Work' category. At the time of publication, Guinness World Records in the UK selected 'Most Viewed YouTube Video Premiere', 'Most Viewed YouTube Music Video Premiere', 'Most Viewed YouTube Music Video in 24 Hours', 'Most Viewed YouTube Music Video in 24 Hours Among K-Pop Groups' ', and was recognized as a true "global mega hit song" by setting new records in four categories.
On the other hand, BTS has a total of 39 music videos with views in billions, including 'Butter', which exceeded 900 million views this time.
Jiye Choi, staff reporter at TenAsia wisdomart@tenasia.co.kr