MUSIC
V pre-releases 2 tracks from his solo album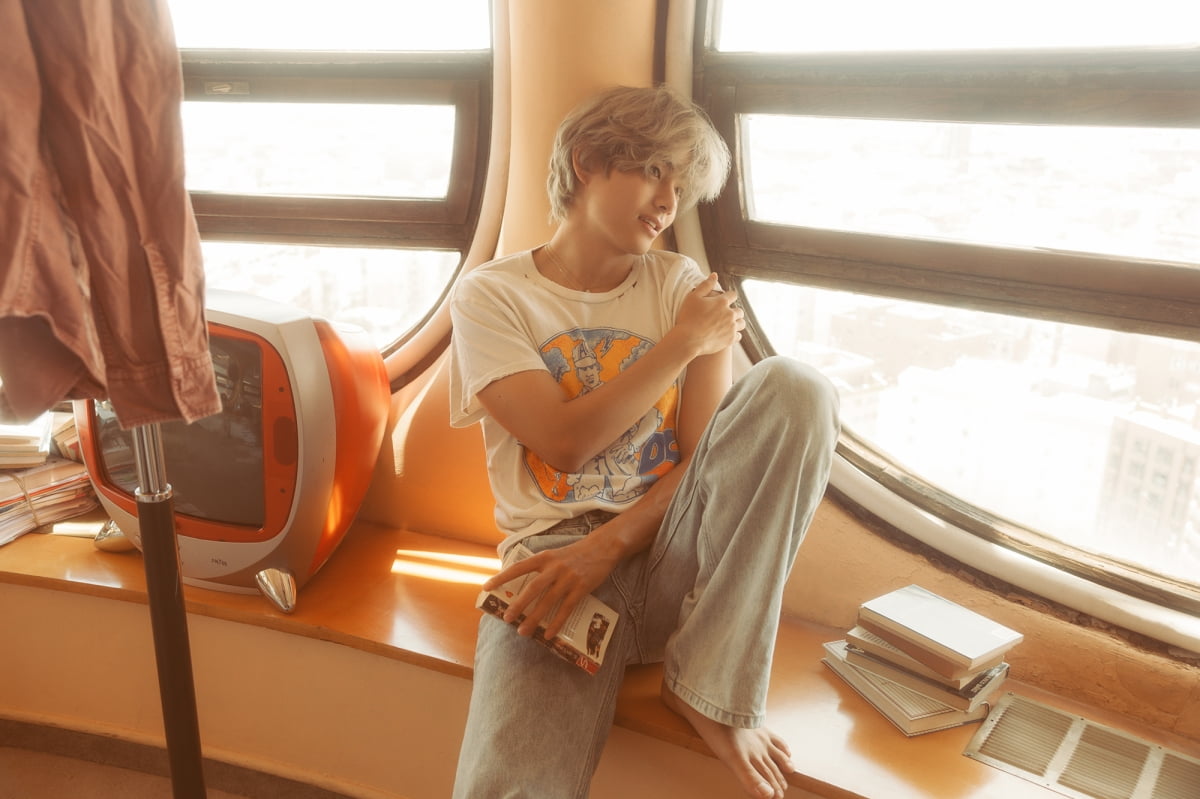 V of BTS simultaneously released the pre-release song and new music video of his first solo album 'Layover' worldwide.
On the 11th at 1:00 pm (Korean time), V released the sound sources of 'Love Me Again' and 'Rainy Days', b-side songs of 'Layover'. At the same time, the music video of 'Rainy Days' was also unveiled through the Hive Labels YouTube channel.
'Rainy Days', an alternative POP R&B genre, creates a unique atmosphere by harmonizing vintage and exotic percussion sounds with modern drum sounds. Various white noises in everyday life harmonize with V's voice to enhance the song's sensitivity.
The music video for 'Rainy Days' features V spending a normal day alone. It was directed in a calm and static atmosphere according to the emotion of the song. From the moment he wakes up, he prepares a meal, concentrates on work, and then falls into a boring nap again.
Min Hee-jin, executive producer of ADOR, who led the overall production of V's first solo album 'Layover', said, "I wanted to focus the overall mood of the song on the plainness behind it rather than V's splendor. In particular, I proposed to V. There was a musical style I wanted to do. Based on that, I made and played the current tracklist considering his tone and style, and we agreed at once." The vocals and visuals of will be impressive," he said about the album production process.
Another b-side song, 'Love Me Again', which was pre-released on this day, is an R&B genre, centered on the soul sound of the 1970s, with gospel and jazz added to give a warm and rich feeling. In particular, V's soft yet unique rhythmic vocals are a strong point of attraction.
Prior to the release of the sound source on the 10th, V first released the music video for 'Love Me Again'. The music video, which was filmed in a cave in Mallorca, Spain, focuses on the music and V's voice, and is receiving favorable reviews for its directing as if watching a live performance. The music video for 'Love Me Again' exceeded 20 million views as of noon on the 11th, and rose to No. 1 on YouTube's 'Rapid Rising Music' right after its release.
Meanwhile, V's first solo album 'Layover' will be released on September 8th.
Reporter Ryu Yae-ji and Ten Asia ryuperstar@tenasia.co.kr