MUSIC
V filmed an MV in a cave in Spain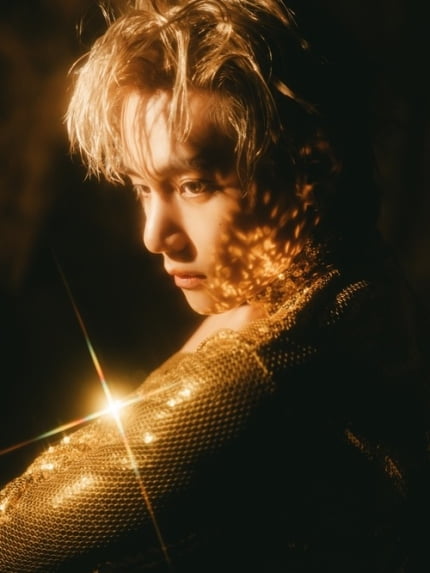 BTS V showed off the music video for his solo song 'Love Me Again'.
V released the music video for 'Love Me Again', a b-side track from his solo album 'Layover', on Hive Labels' YouTube channel on the 10th at 0:00 (Korean time). Located on track 3 of the new album, this song is an R&B song that makes use of V's dreamy tone.
This video was filmed in a cave located in Mallorca, Spain. The mysterious atmosphere of the cave and V's low-pitched voice harmonized to complete a unique mood. The camera focused on V as he sang the song, and he transformed into a blonde boy, filling the screen with only his eyes and emotional expression.
The music video for "Love Me Again" was directed like a live session with minimal lighting, settings, and scene transitions. Thanks to the simple and sophisticated composition, we focus on the 'essence' of V's face, music, and voice. In addition, scenes that seem to have been taken with an old camcorder appear in the middle, and the nostalgia that comes from them maximizes the sensibility of the song missing love that has passed.
Meanwhile, V will release another b-side song 'Rainy Days' music video at 1:00 pm on the 11th. On the same day, the sound source of this song and 'Love Me Again' will also be released. 'Layover' will be officially released at 1:00 pm on the 8th of next month.
Reporter Ryu Yae-ji and Ten Asia ryuperstar@tenasia.co.kr