MUSIC
BTS Jungkook, US Billboard record march... Topped the 'Global' chart for 3 weeks in a row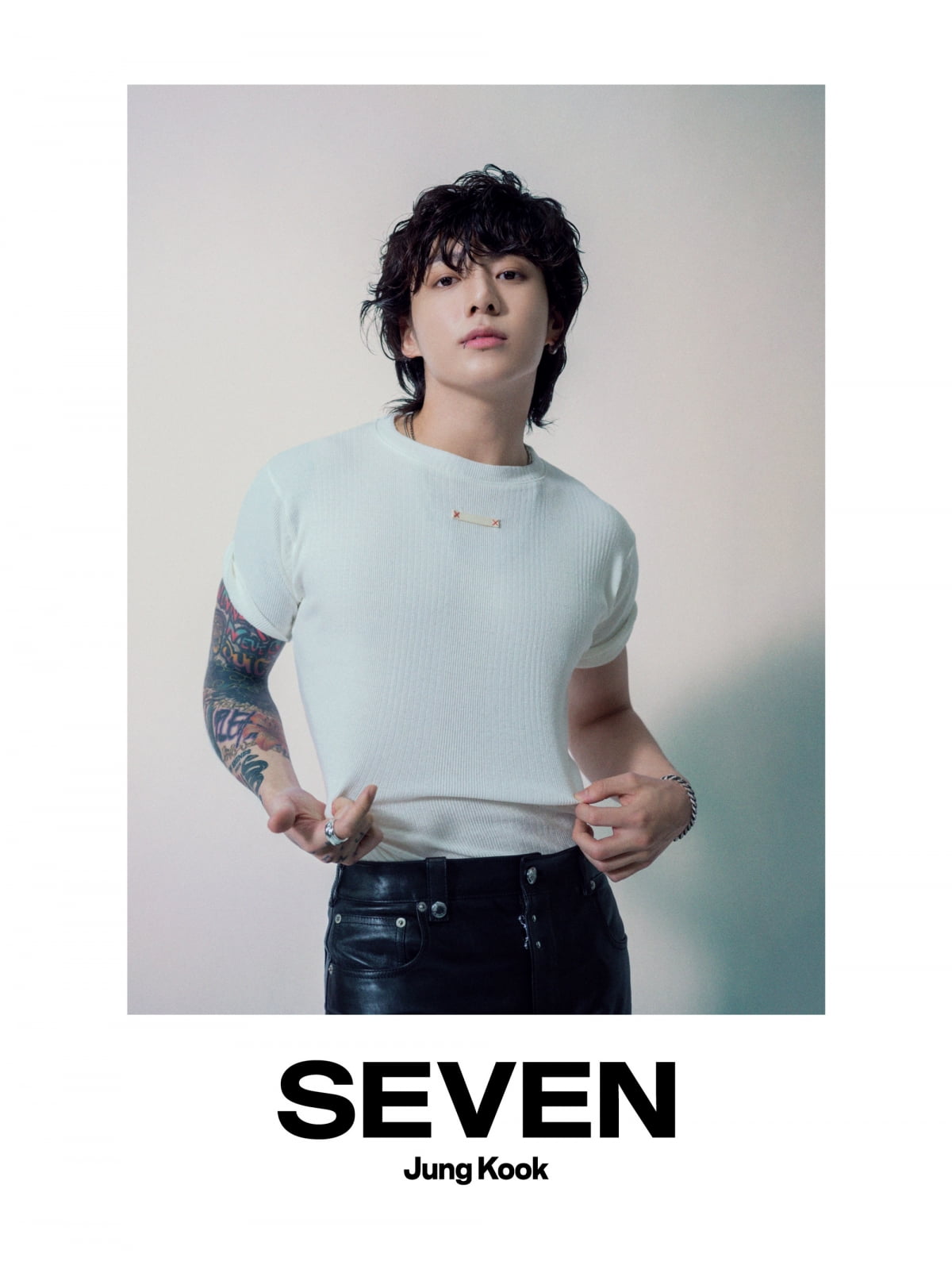 BTS Jungkook added another new record on the US Billboard chart.
According to the latest chart (as of August 12) released by Billboard, an American music media outlet, on the 8th (local time), Jungkook's 'Seven (feat. climbed on top Jungkook maintained the top spot for three consecutive weeks on the chart, which ranks by counting streaming and sales in more than 200 countries/regions around the world. Jungkook is the first Korean solo artist to top the Billboard 'Global 200' and 'Global (excluding the US)' for three weeks in a row.
Also, 'Seven' ranked 30th on the Billboard main song chart 'Hot 100'. This song went straight to No. 1 on the 'Hot 100' (as of July 29) within a week after it was released on the 14th of last month, and even after that, it received great love and stayed at the top for 3 consecutive weeks.
BTS members, as well as Jungkook, are continuing their popularity with individual activities on the Billboard charts. The title song 'Like Crazy' of Jimin's first solo album 'FACE', released in March, is ranked 47th in 'Global (excluding the US)' and 70th in 'Global 200' for 19 consecutive weeks and is a long-term box office hit.
Even in the detailed album chart, BTS' performance is still the same. Jimin's 'FACE' ranked 9th on the Billboard 'World Album', BTS' anthology album 'Proof' ranked 13th, Suga's solo album 'D-DAY' ranked 45th on the 'Top Current Album', RM's solo album 'INDIGO' ranked 56th, and Jimin's 'FACE' ranked 64th. In 'Top Album Sales', Suga's solo album 'D-DAY' was ranked 75th.
Reporter Yoon Jun-ho, Ten Asia delo410@tenasia.co.kr