MUSIC
TWICE unit Misamo X NiziU appeared together on the Japanese program 'Mste'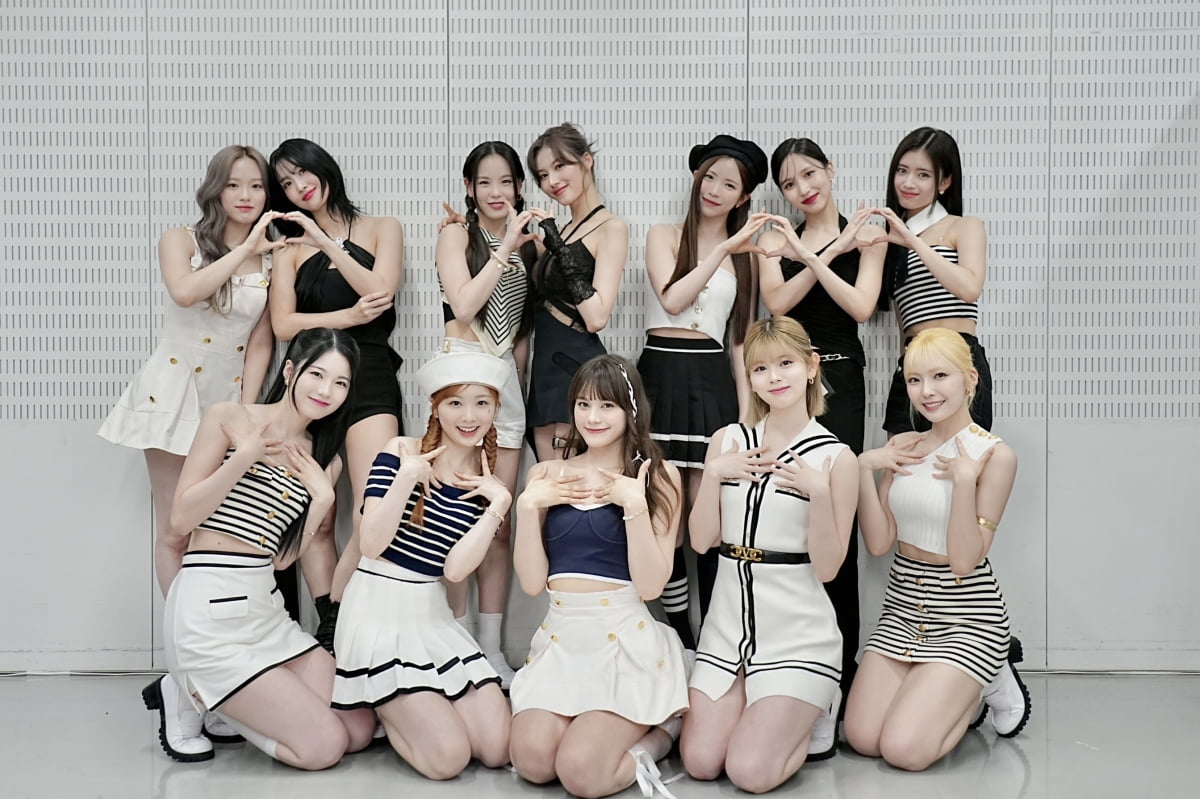 TWICE's first units MISAMO and NiziU appeared together on TV Asahi's 'Music Station' (hereinafter referred to as 'Music Station'), Japan's representative music program, and showed off their chemistry with JYP Entertainment's (hereinafter referred to as JYP) senior and junior girl group chemistry. .
Twice's first unit group, Misamo and NiziU, formed of Mina, Sana, and Momo, appeared together on 'M Ste', which aired on the 21st. 'M Ste' has been the most popular music program in Japan since its first broadcast in October 1986, and this broadcast was aired on the news that you can meet two groups, 'JYP senior and junior girl groups' and loved by local fans, all in one place. It has garnered a warm response from before. NiziU's Mako and Maya showed Misamo's 'Do not touch' choreography with Mina, and Mina, Sana, and Momodo also performed NiziU's new song 'COCONUT' (Coconut). The scene of taking a point pose in line with the ending was captured, adding to the warmth.
When asked how he felt about appearing together, Miihi of NiziU expressed his excitement, "It was the opportunity to enter JYP, and I am very happy to be appearing with seniors I really respect." In response, Mina warmly replied, "It's not easy to meet, but it's nice to be able to see a healthy and cute appearance together like this," showing off the chemistry between the two groups.
The performances of the two groups also aroused admiration from viewers. Misamo first unveiled the performance of the title song 'Don't touch' on the mini-album vol.1 'Masterpiece', pre-released on the 14th, on TV. He showed off his visuals by digesting a fascinating all-black styling, and filled the stage with chic choreography and charisma. The new song is an R&B genre song that highlights the charm and maturity of the three members, and was written by Park Jin-young, JYP's representative producer. On the day of its release, the music video for "Don't Touch" with a sensuous performance ranked No. 1 in YouTube music videos in Japan, followed by No. 2 in the US, Mexico, Canada, and Costa Rica. Expectations for the official release of the new album have been brought to a climax.
NiziU performed the title song of the same name as the 2nd regular album 'COCONUT' released on July 19th, and radiated a lovely and refreshing charm, refreshingly colored the hot summer night of viewers. According to Oricon's announcement on the morning of the 25th, the new album that stands out with the group's bright energy has risen to the top of the latest Oricon Weekly Album Ranking (2023.07.17 - 2023.07.23). With this, NiziU achieved No. 1 in the weekly album rankings for the second time in a row and the second album in a row following the regular 1st album 'U' in November 2021. It has been 1 year and 8 months since the 1st and 2nd consecutive regular albums ranked first in the local market, and it was the first female artist to record the highest first-week sales this year with a total of about 142,000 copies based on Oricon. Previously, with a new album, NiziU entered the Oricon Daily Album Ranking No. 1 on the 18th and maintained the top spot for 3 consecutive days, and once again topped the chart on the 22nd, proving its strong popularity.
NiziU, who continues to be active as a 'popular girl group', is holding their second solo tour, 'NiziU Live with U 2023 "COCO! nut Fes." unfold Following the recent successful performances in Saga, Tokyo, and Osaka, Japan, the group will hold a tour of 15 concerts in 7 regions in Japan, including Hiroshima, Aichi, Miyagi, and Hokkaido. On September 17 and 18, at ZOZO Marine Stadium in Chiba Prefecture, the first solo stadium concert debuted, "NiziU Live with U 2023 "COCO! nut Fes." -Stadium Special-'(-Stadium Special-) will be held.
Meanwhile, Misamo will officially release her Japanese debut album and mini-album vol.1 'Masterpiece' on July 26 (Wednesday). Prior to this, 'MISAMO JAPAN SHOWCASE 2023' was held, and the local ONCE (fandom name: ONCE) vigorously continued its steps as a misa in the hot support. On July 22 and 23, they made their first successful debut at Intex Osaka Exhibition Center 5 in Osaka, Japan, and will continue a showcase commemorating their local debut once again at Tokyo Pia Arena MM for three days from July 25 to 27.
Reporter Yoon Jun-ho, Ten Asia delo410@tenasia.co.kr