MUSIC
Le Seraphim, US title song and b-side song 'Double Performance'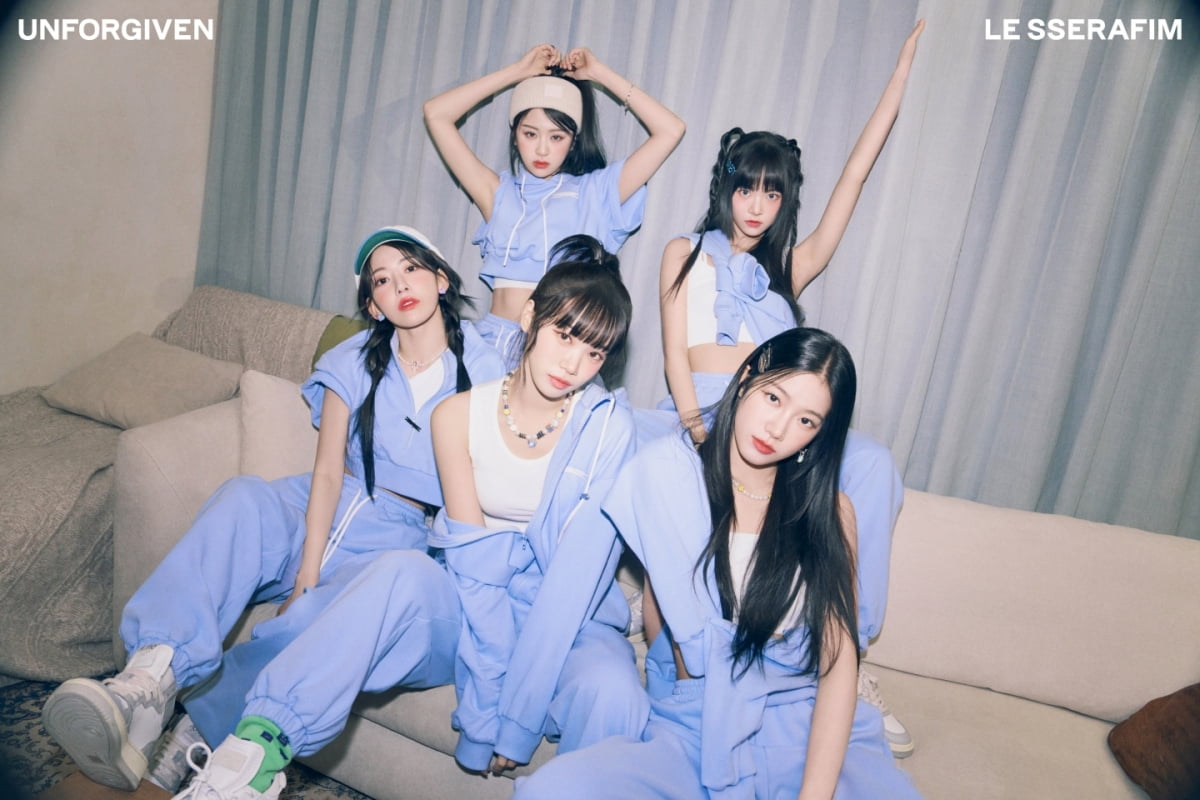 LE SSERAFIM's 1st regular album 'UNFORGIVEN' has been showing off its presence on the US Billboard for three months.
According to the latest chart (as of July 29) released by Billboard, an American music media, on the 25th (local time), the new album of Le Seraphim (Kim Chae-won, Sakura, Heo Yun-jin, Kazuha, Hong Eun-chae) ranked 7th in the 'World Album', It ranked 22nd in 'Top Current Album Sales' and 32nd in 'Top Album Sales'.
The title song "UNFORGIVEN (feat. Nile Rodgers)" entered the chart for 12 consecutive weeks, landing at #80 on the "Billboard Global (excluding the US)" and #143 on the "Billboard Global 200." The b-side song "Eve, Psyche, and Bluebeard's Wife" ranked 37th on "Billboard Global (excluding the US)" and 69th on "Billboard Global 200," up 4 and 16 places from last week, respectively.
The box office embers of 'Eve, Psyche and Bluebeard's Wife', which boasts inexhaustible popularity on the Billboard charts, are not expected to go out. Heo Yun-jin has released an English version with lyrics translated by himself, and a remix featuring 'Pop's Next It Girl' Upsal (UPSAHL), and has been steadily gathering topics.
Meanwhile, Le Seraphim released 'Jewelry (Prod. imase)' in collaboration with Japanese singer-songwriter imase on the 25th. This song is included in the 2nd Japanese single, which is scheduled to be released on August 23, and is receiving enthusiastic responses from the meeting between Le Seraphim and Imase, the strongest in the short-form 'dance challenge'.
Reporter Yoon Jun-ho, Ten Asia delo410@tenasia.co.kr