MUSIC
MLD Entertainment-KidZania opens 'Audition Center'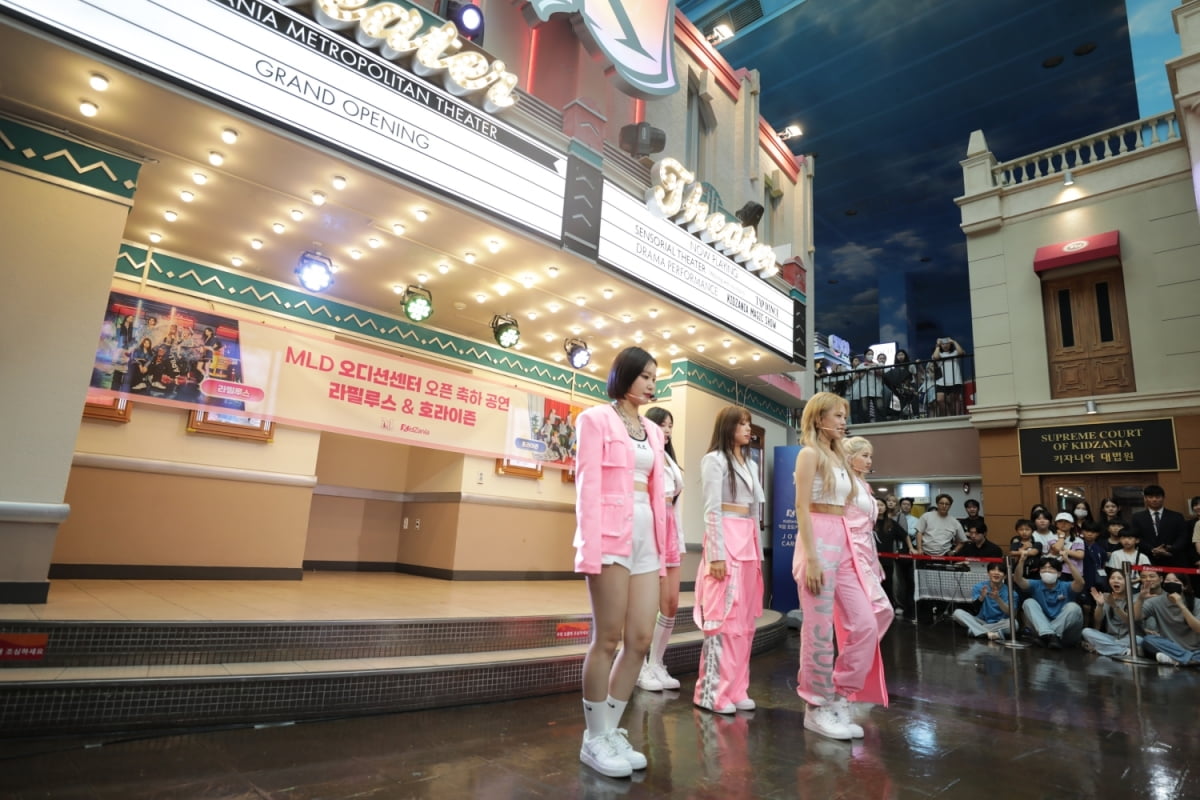 MLD Entertainment and KidZania Seoul joined hands to open the 'Audition Center'.
On the 26th, MLD Entertainment, the entertainment agency of girl group Lapilus, boy group Horizon, and TFN, and Kidzania Seoul, 'my child's first theme park', opened a new experience 'Audition Center'. Located on the 3rd floor of KidZania Seoul in Jamsil, the 'Audition Center' is a dream space where children can become idol trainees with MLD Entertainment's idol training know-how.
The opening ceremony was attended by Kidzania Korea CEO Kang Jae-hyeong and Lee Ho-yoon, MLD Entertainment CEO Lee Hyeong-jin and Vice President Park Hee-young. Along with this, the idols Lapilus and Horizon visited KidZania and held a performance to celebrate the opening of this new experience center.
At the 'Audition Center', children first do simple stretching exercises, then learn to dance to 'Who's next' by Lapilus, a representative girl group of MLD Entertainment and a global rookie idol. According to the choreography that Lapilus, whose slogan is "Find your own color," appears in the video and informs the children, children learn the dance that contains their own individuality, practice their gestures and facial expressions on stage, and learn what idols should have. learn the qualities
In addition, after all the practice is over, parents are invited to the audience to perform a dance so that you can feel the vividness of the actual audition site. Through this, children will develop a challenging spirit and self-esteem, practice choreography with friends, and learn teamwork naturally.
On this day, CEO Kang Jae-hyung said, "According to the 'Survey on the Current State of Elementary and Secondary Career Education' announced by the Ministry of Education and the Korea Research Institute for Vocational Education in December 2022, actors and models ( 7th) and singers (8th) are in the top 10." "Like the opening of the 'Audition Center' to meet children's interest in idols, KidZania will reflect the ever-changing needs of children and present high-quality job experiences through collaboration with partners," he said.
Reporter Ryu Ye-ji and Ten Asia ryuperstar@tenasia.co.kr