MUSIC
Hwang Min-hyung started his Asian tour in Seoul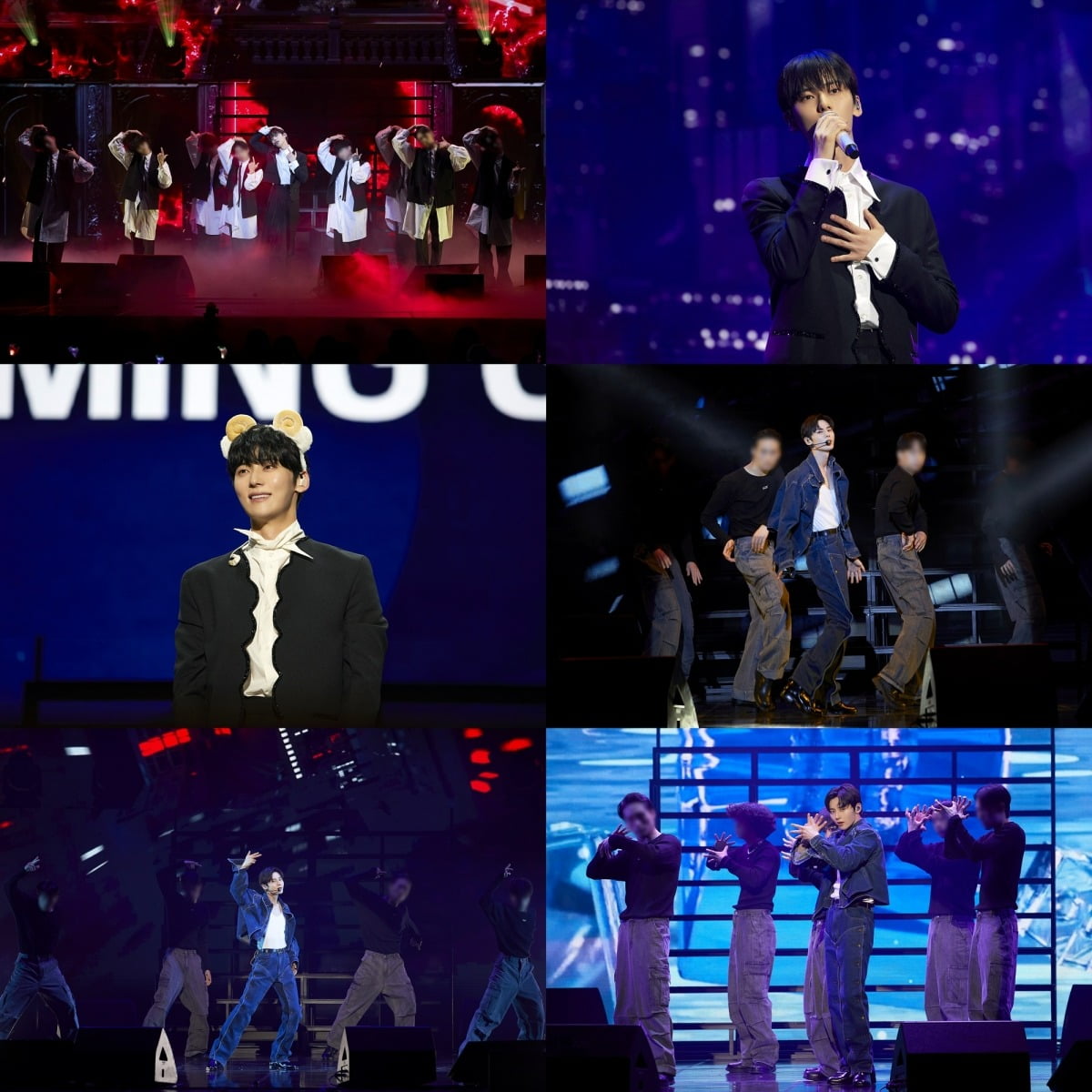 Singer and actor Hwang Min-hyun successfully opened an Asian tour.
Hwang Min-hyung held the 2023 HWANG MIN HYUN MINI CONCERT 'UNVEIL' IN SEOUL at the Hall of Peace at Kyunghee University, Dongdaemun-gu, Seoul on the 4th and 6th. This performance is Hwang Min-hyun's first solo concert since his debut and the opening performance of his Asian tour.
Hwang Min-hyun started the performance with the title song 'Hidden Side' of his first solo album 'Truth or Lie' released in February. Hwang Min-hyun, who showed a perfect performance to match the song with a grand feeling by string arrangement, said to the fans, "I wanted to show my new side through this performance," and then said, "It's nice to be able to meet fans from various places up close. I want to meet you soon." He expressed his anticipation for the Asian tour.
Hwang Min-hyun sang 'Honest' and 'Earphone' passionately, dyeing the scene with emotion. In this concert, not only the stage, but also the MC Park Seulgi and the 'Tiki-taka' corner with the fans caught the eye. Hwang Min-hyun received cheers by unexpectedly revealing Baekhyun's 'Betcha' and New Jeans' 'Super Shy' challenges, which fans usually wanted.
Hwang Min-hyun unveiled the webtoon 'End of the Century Green Apple Moisturizing Academy' OST 'You Look Pretty' stage and 'Perfect Type' performance for the first time. They presented various stages such as the drama 'Ghost of the Haunt' OST 'Tree (I only look at you 2)' and 'CUBE'. In particular, at this concert, 'Hwang Min-hyun's music album', which was loved by fans at last year's fan meeting, returned for season 2. Hwang Min-hyun made the eyes and ears sweet with his deeper voice, reading stories according to the theme every day and singing recommended songs live.
Lastly, Hwang Min-hyun, who sang 'Universe (Language of the Stars)', which was mellowed by a piano arrangement, appeared from the audience and sang 'Crossword' to the fans' pouring encore chants, raising the heat of the scene. There were also surprise events. A cake was prepared for Hwang Min-hyun, who celebrated his birthday on the 9th, and a touching moment unfolded as fans sang happy birthday in one voice.
Hwang Min-hyun said, "August is a very meaningful month to me, and above all, I am even more special and happy to be able to spend this time with Hwang-do (official fan club name), whom I really love. I had a lot of worries while preparing for this performance, and I hope that my feelings were conveyed. Let's continue to be together always. Thank you" and ended the performance with the encore song 'Smile'.
Hwang Min-hyun will be performing in Taipei (August 12), Jakarta (August 19), Macau (August 26), Bangkok (September 2), Manila (October 8), and Tokyo (December 20-21). ) to continue their Asian tour.
Reporter Kim Ji-won, Ten Asia bella@tenasia.co.kr