MUSIC
NewJeans' Super Shy charted on the UK Official Singles Chart for 4 weeks in a row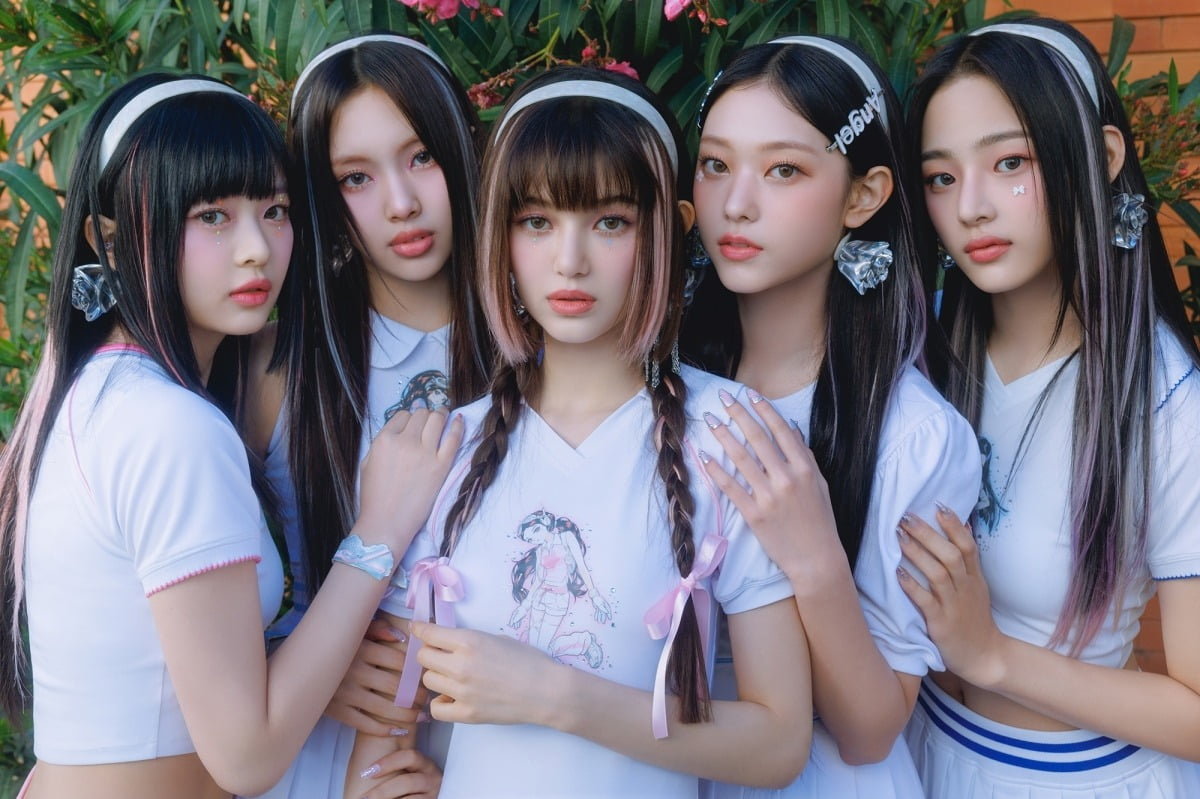 NewJeans, who reached the top of the US Billboard 200, also stood out on the UK official chart, proving their strong influence in the world's two largest pop markets, the US and UK.
According to the latest British official chart (as of August 4) announced on the 4th (hereafter local time), NewJeans (Minji, Hani, Daniel, Harin, Hyein)'s 2nd mini album 'Get Up', one of the triple title songs, 'Super Shy' ranked 61st on the single chart 'Top 100' and charted for 4 consecutive weeks. The song peaked at number 52 on the chart last week, its highest position.
On the album chart, 'Get Up' was ranked 38th. 'Get Up' debuted at number 15 on the chart last week, making NewJeans their first and only second K-pop girl group to enter the UK Official Albums Chart.
NewJeans is steadily gaining popularity on Spotify, the world's largest music streaming platform. 'Super Shy' ranked 17th in Spotify's global 'Weekly Top Song' (as of August 3) and 34th in Spotify's 'Weekly Top Song' in the US, charting on both charts for 4 consecutive weeks. 'New Jeans', which was released in advance with 'Super Shy', and the remaining title songs 'ETA' and 'Cool With You' also ranked in the top two charts.
NewJeans proved their formidable presence last week by covering all 6 songs from their 2nd mini album on Spotify Global and US' 'Weekly Top Song' (as of July 27). The fact that not only the title song but also all songs on the album are loved is proof that they have firmly established their position in the mainstream pop market.
Based on this 'grassroots popularity', NewJeans ranked 1st on the US 'Billboard 200' with their 2nd mini album 'Get Up' and placed 3 title songs on the 'Hot 100'. It is all the more meaningful because it was achieved in one year of debut without any special local activities.
NewJeans' explosive popularity was confirmed at the large-scale American music festival 'Lollapalooza Chicago'. On the 3rd, NewJeans, who became the first K-pop girl group to perform on this stage, sang a total of 12 songs, from their debut song to their recently released 2nd mini album, and about 70,000 people responded by singing 'all songs together'. .
Reporter Kim Ji-won, Ten Asia bella@tenasia.co.kr