MUSIC
DAY6's Young K will hold his first solo concert under his name in September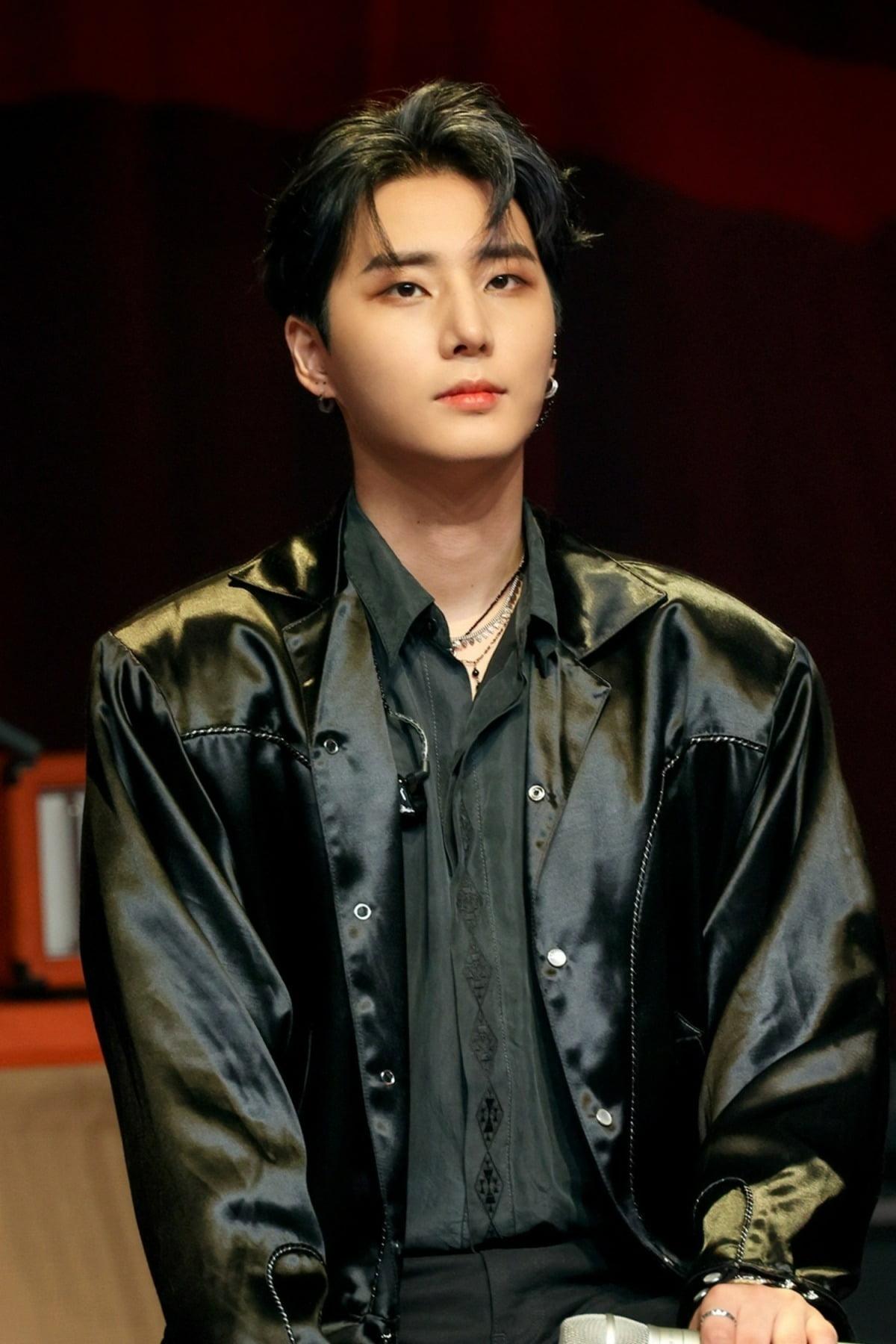 DAY6 Young K will hold his first solo concert under his name following the release of his first solo album.
Young K will release the first regular album 'Letters with notes' at 6 pm on September 4th and visit fans. JYP Entertainment (hereinafter referred to as JYP) posted an announcement image on its official SNS channel at noon on July 31st and announced the news of Young K's comeback, followed by opening the scheduler and introducing the teasing plan on August 1st.
According to this scheduler, reminiscent of sheet music, Young K will hold his first solo concert <Letters with notes> for three days from September 1st to 3rd. As a member of 'K-pop's representative band' DAY6 and DAY6 (Even of Day), Young K, who has strengthened his skills and stage manners through numerous performances, will take the stage as a solo artist this time to attract music fans. present a special time to Details on the performance will be released sequentially in the future.
In addition, Young K will release the album trailer on August 14, the track list on the 16th, the lyric spoiler from the 17th to the 20th, the vocals only medley on the 21st, and the documentary teaser on the 22nd. In particular, prior to the official release of the album, songs from the new album will be released as pre-release singles to heat up the comeback atmosphere. A pre-released single teaser on the 23rd, a pre-released single music video teaser on the 24th, and a pre-released single music video and music video will be unveiled at 6pm on the 25th. Then, it is expected to delight fans with rich contents such as concept photos on the 26th and 28th, live album sampler on the 29th, teaser for the title song music video on the 30th, and episode 1 of the documentary on the 31st.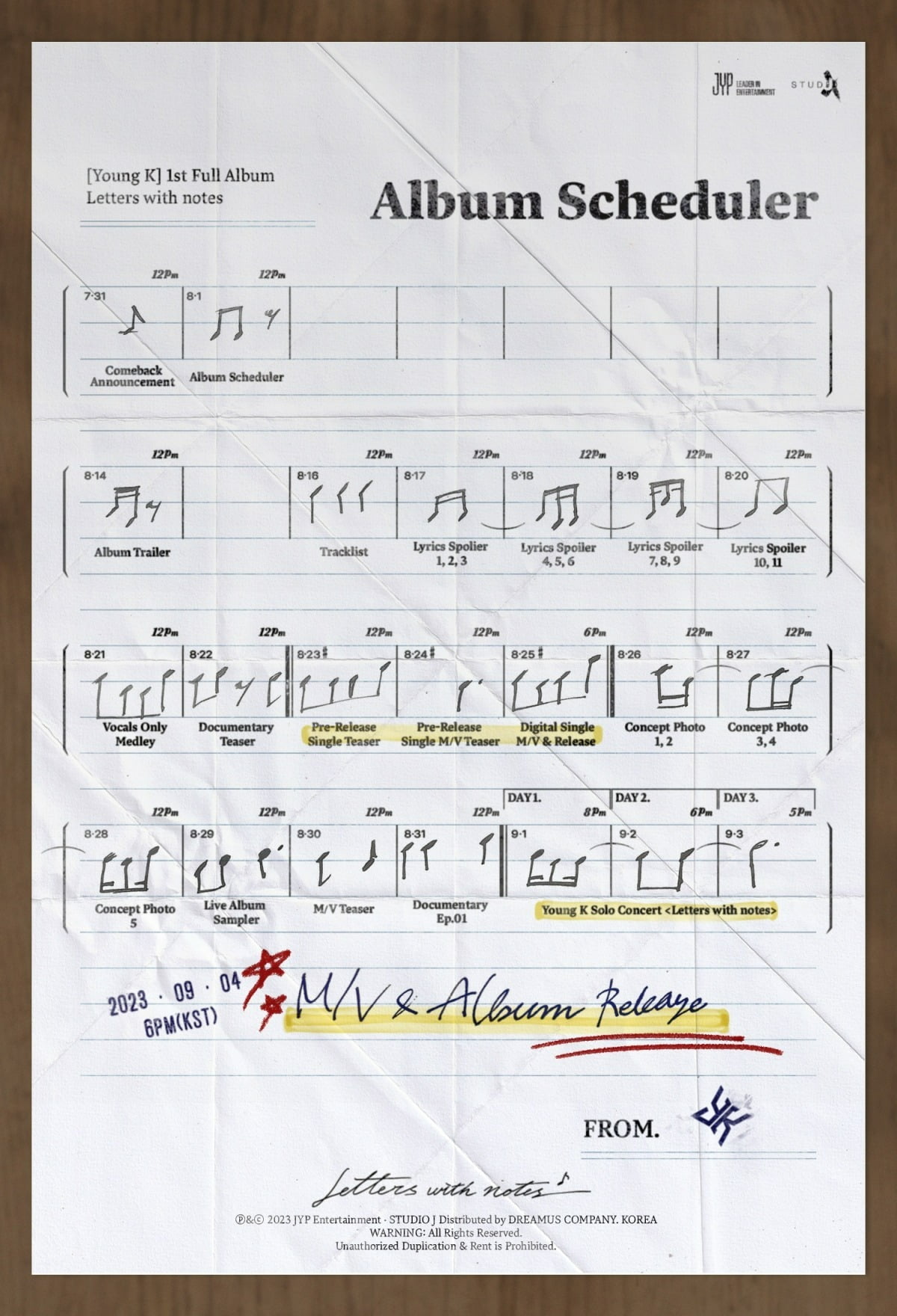 Young K, who debuted as Day6 in September 2015, participated in writing lyrics and composing for each album, creating numerous famous songs such as 'It Was Pretty', 'To Become One Page', and 'Zombie', and created a 'Trust and Listen to DAY6' song. ' helped to obtain the modifier. In August 2020, along with Wonpil and Dowoon, DAY6's first unit, DAY6 (Even of Day), expanded the music spectrum. In April of this year, he was discharged with the modifier 'first idol singer's KATUSA Soldier', and since June 19, he has been the DJ of KBS Cool FM's 'Kiss the Radio', communicating with listeners with stable hosting skills and warm empathy, He went up on the festival stage and showed off his musicianship.
The new album 'Letters with notes' is the first full-length album released as a solo artist and about two years after the mini-album vol.1 'Eternal' in September 2021.
Young K's first regular album 'Letters with notes' will be released on September 4th at 6pm.
Reporter Kim Ji-won, Ten Asia bella@tenasia.co.kr