MUSIC
Liberante releases debut single 'Shine' on the 8th of next month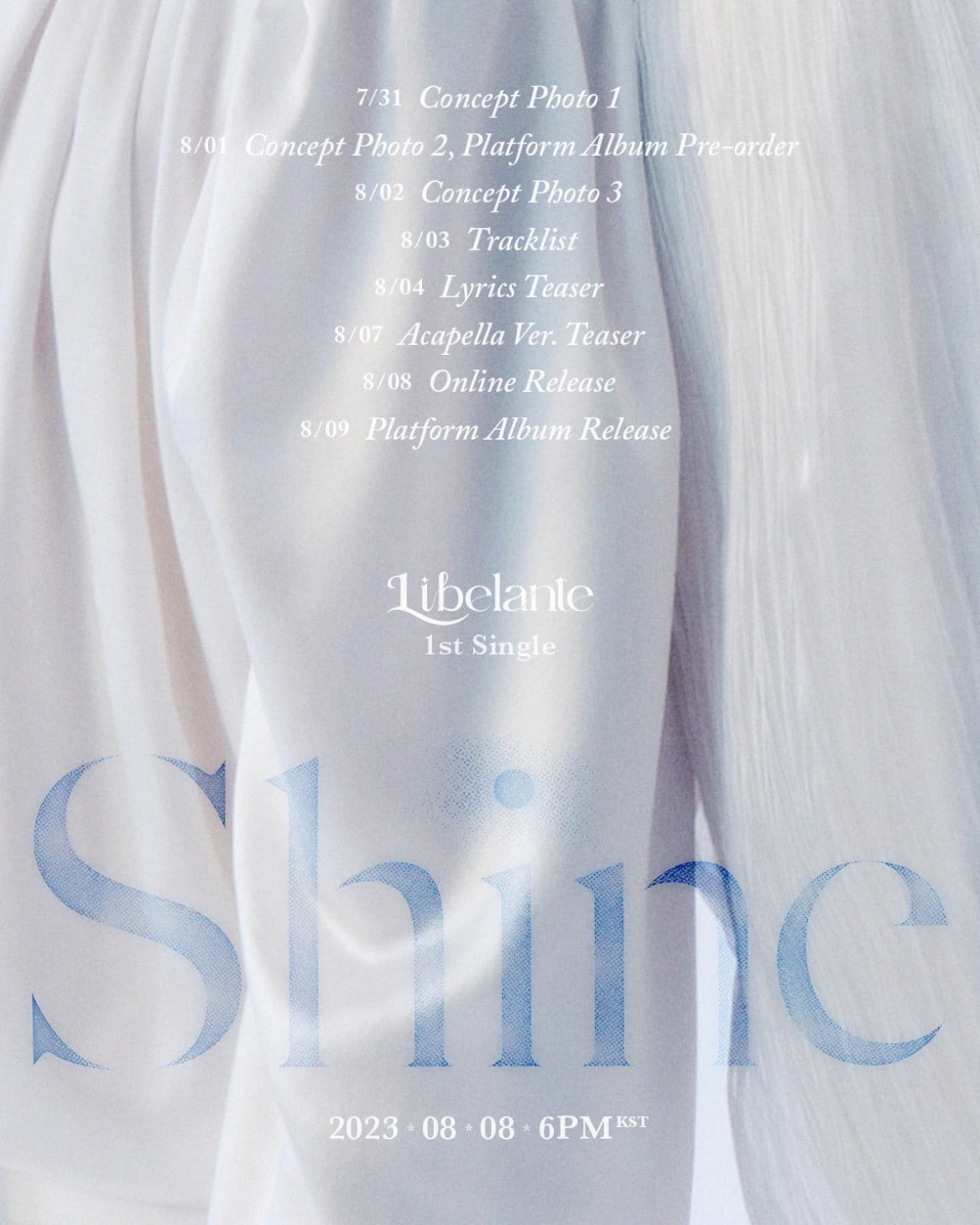 The winner of 'Phantom Singer 4', Liberante, releases the first single.
On the 28th, Liberante announced the release by unveiling the scheduler of the first single 'Shine' through the official SNS channel.
Libelante, a male quartet consisting of Kim Ji-hoon (musical actor), Jin-won (tenor), Jung Seung-won (tenor), and Roh Hyun-woo (baritone), crosses with attractive harmony of tones that go back and forth between softness and intensity, solid teamwork, and gorgeous visuals. He ascended to the throne of the over world.
Liberante debuted on June 2nd with a high vote rate in JTBC's 'Phantom Singer 4' public text message vote and the final victory. Since then, he has been active in music broadcasting, radio, gala concerts, pictorials, and various contents, making contact with the public.
'Shine' is the first official single released by Liberante since 'Phantom Singer 4', and it is a song that depicts the story of becoming the best team chosen by crossover fans. The group is raising high expectations by revealing their first promotion schedule and launching a signal flare for full-fledged music activities.
Recently, Liberante has been meeting with fans through the Phantom Singer Gala Concert nationwide tour and presenting impressive stages. At the same time, he was also immersed in the album work of 'Shine' and threw all his energy to improve the perfection of his first single after his debut. In particular, Kim Ji-hoon, who is active as a leader and musical actor, is rumored to have actively participated in single work with the members while presenting various ideas while performing both musicals and concerts.
Attention is drawn to Liberante's performance, which will bring new vitality to the crossover world with a jewel-like tone and a solid fandom that spans all generations.
On the other hand, Liberante will release the online sound source of the first single 'Shine' at 6 pm on August 8, and the platform album on the 9th.
Reporter Ryu Yae-ji and Ten Asia ryuperstar@tenasia.co.kr