MOVIE
The movie 'Alienoid Part.2', a dynamic journey of those who crossed from Goryeo to the future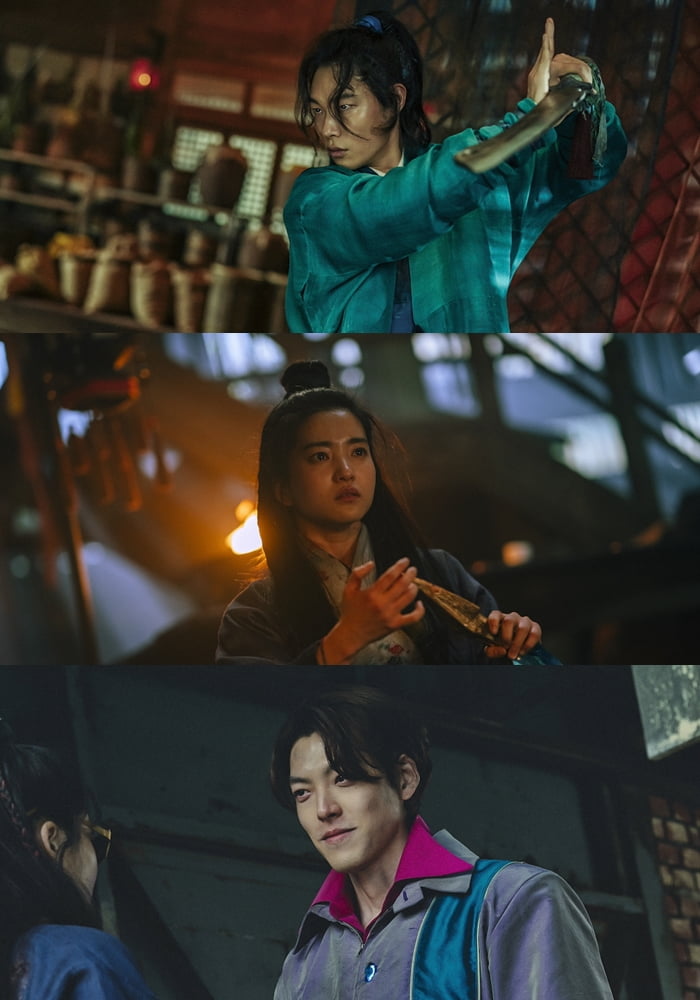 The movie 'Alienoid Part.2' (Director Choi Dong-hoon) is expected to show an unrivaled presence and splendid scale.
'Alienoid Part.2' is a movie that tells the story of humans and gurus trying to save everyone by returning to the present while hidden secrets are revealed in the fierce battle for the new sword.
The stills vividly depict the dynamic journey of the characters who crossed from Goryeo to the future with their own purposes. In Part 1, Muruk (Ryu Jun-yeol), a Taoist Taoist who doubts his own identity, foretells the growth of Muruk, a simple-minded Taoist who used to imitate others' Taoist arts, to become a fully-fledged Taoist master by learning the true Taoist arts. Ian (Kim Tae-ri), who wants to return to the future to protect everyone, is shown in Part 2 with his strong-willed eyes and even more powerful actions. Thunder (Kim Woo-bin), who opens the time gate to return to the future, has a relaxed yet sly charm. The chemistry between Muruk and Ian, who will experience conflict as they learn about their past relationship, and the fresh chemistry between Muruk and Thunder, who will finally meet in Part 2, become even stronger.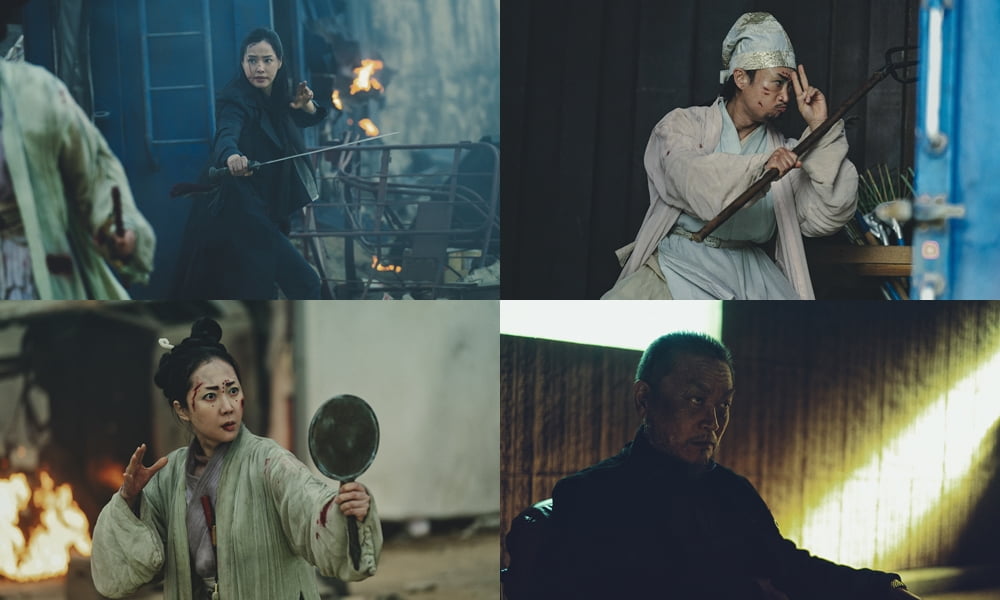 Min Gae-in (Lee Ha-nui), who uncovers the secrets of aliens, is expected to show a powerful performance that was hidden in Part 1 with her unique lively energy. Heukseol (Yeom Jeong-ah) and Cheongwoon (Cho Woo-jin), two fresh gods who chase a monster hidden within a dragon, raise expectations for the humorous chemistry between two characters from Goryeo to modern times.
Jajang (Kim Eui-seong), an alien prisoner trapped in the past, heightens tension with his overwhelming aura, while Neungpa (Jin Seon-gyu), a blind swordsman who tries to open his eyes by stealing the new sword, stimulates curiosity about the new character who has entered the battle for the new sword.
The movie 'Alienoid Part.2' is scheduled to be released in January 2024.
Reporter Ha-neul Lee, Ten Asia greenworld@tenasia.co.kr