MOVIE
49th Seoul Independent Film Festival, Program Committee Recommendations Revealed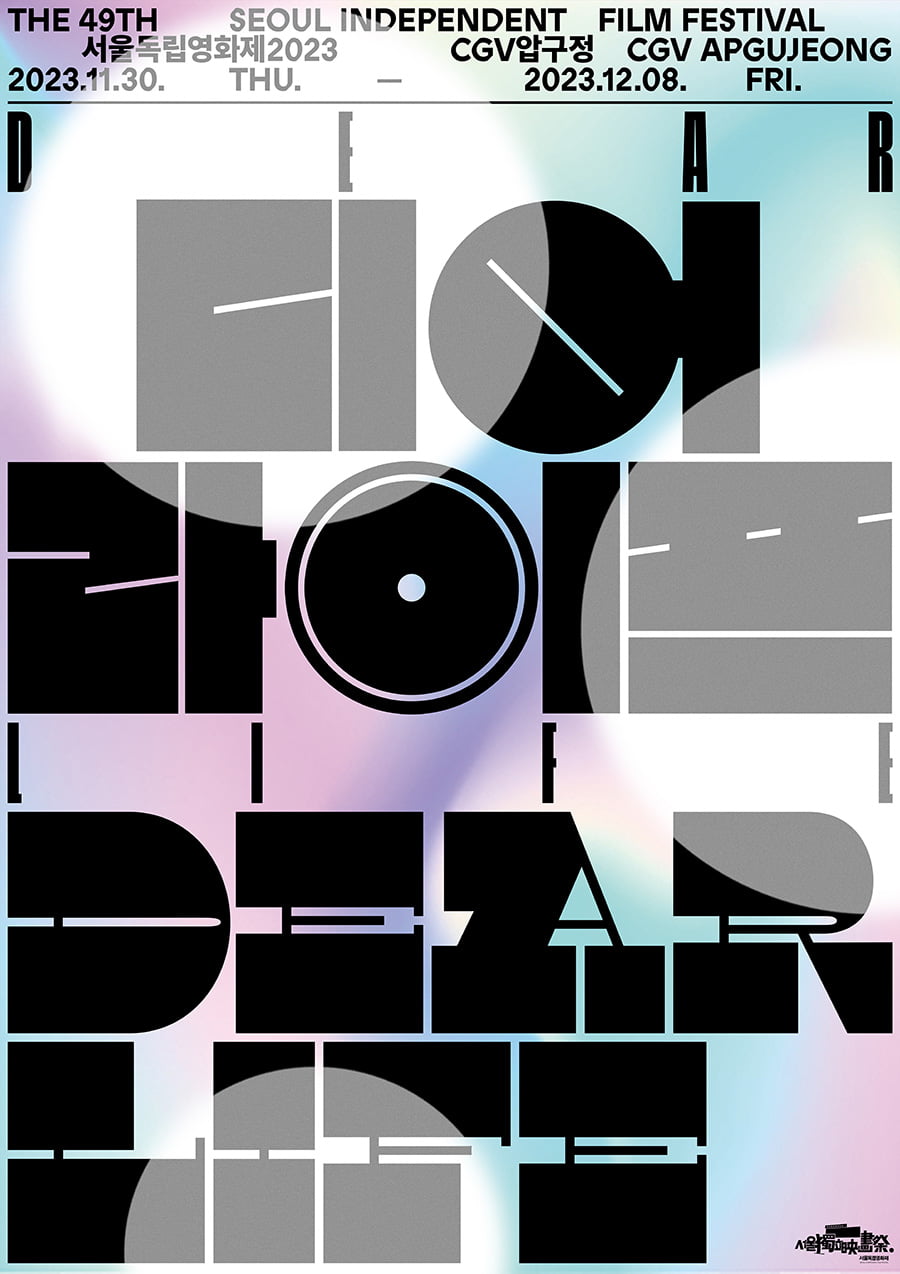 The 49th Seoul Independent Film Festival has released the Program Committee's recommended films ahead of the opening of online reservations on the 21st (Tuesday).
The Seoul Independent Film Festival is a competitive independent film festival held at the end of each year and provides an overview of the independent film trends of the year. This year's Seoul Independent Film Festival includes 29 short films in the main competition, 13 films in the main feature competition, 21 films in the new selection category (15 short films, 6 features), 24 films in the Festival Choice Short Film Showcase, 16 films in the Festival Choice Feature Film Showcase, and an independent film archive. A total of 130 films will be screened, including 6 previous films, 7 overseas invitations, 13 films in the local cinema section to revitalize local films, and the opening film <Life in the Cenozoic Era>.
In addition, the 'Talk Forum' and 'Creator's Studio' where various issues and on-site stories surrounding the film industry are heard, and the Seoul Independent Film Festival works with 'Independent Art Film Distribution Distribution Support Center Indie Ground' to produce and distribute creator-centered independent films. Various and rich programs such as 'Independent Film Matching Project: Next Link' planned with environmental goals, 'Actor Project - 60 Second Monologue Festival' to discover and support new actors, and 'Cine Talk' to provide a deeper understanding of movies. It is expected to shed light on independent films from various angles and provide networking opportunities.
Online reservations for Seoul Independent Film Festival 2023 will open at 2 p.m. on the 21st through the CGV website and app.
---
■ List of recommended films by the Seoul Independent Film Festival 2023 Program Committee1. Recommended feature-length works<Lesson> Kim Kyung-rae (Main Feature Film Competition 2) *World Premiere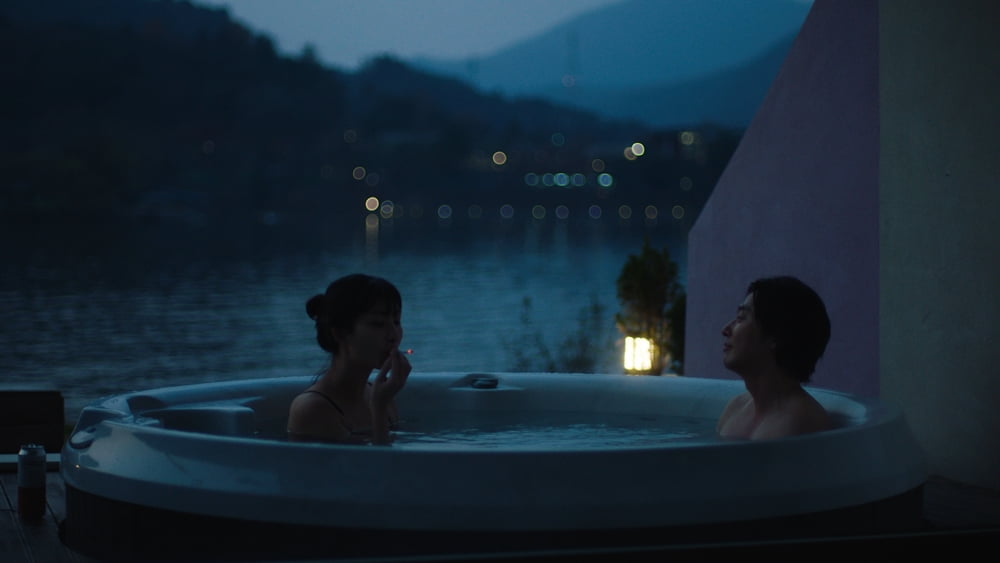 Following <Lesson> (2018) and <Movies to be filmed this winter> (2021), this is director Kim Kyung-rae's other feature-length film <Lesson>. Kyeong-min (Jeong Seung-min), an English tutor, meets his long-time girlfriend Seon-hee (Jeon Hanna) on one hand, and Young-won (Lee Yu-ha), who takes his class, on the other. In particular, Youngwon offers to give him piano lessons. The film, which wondered if Kyung-min maintains a precarious relationship with two women, explores the possibility that the dramas of Kyung-min-Seon-hee and Kyung-min-Young-won may be the intersection of two unrelated worlds.
<Nice to meet you, citizens> Min A-young (Main Feature Story Competition 6)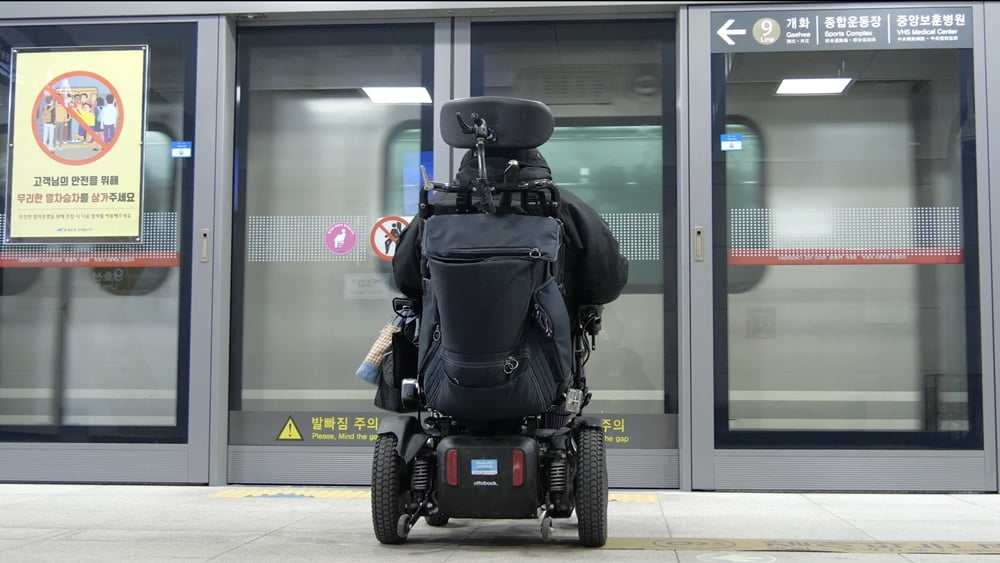 At 8 a.m. on weekdays, the National Solidarity for the Elimination of Discrimination against Persons with Disabilities stands on a subway platform in Seoul, demanding a budget to secure the rights of the disabled. It has been a struggle every morning since December 2021. It is also an urgent appeal, an urgent proposal, and a desperate struggle to say that disabled people are the same citizens as non-disabled people, and that we should ride the subway together, so please do not ignore this voice and make social and policy changes. Director Min A-young, who has been active in the progressive movement for the disabled for eight years, listens and records the long history of the struggle for mobility rights for the disabled, repeated trials, precious achievements, and the current situation calling for a guaranteed budget for the rights of the disabled, with the camera guarding the scene. present. It is the voice of the hottest and fiercest scene in recent times.
<First Memories> Ahn Seon-kyung, Jang Geon-jae (Main Feature Film Competition 8) *World Premiere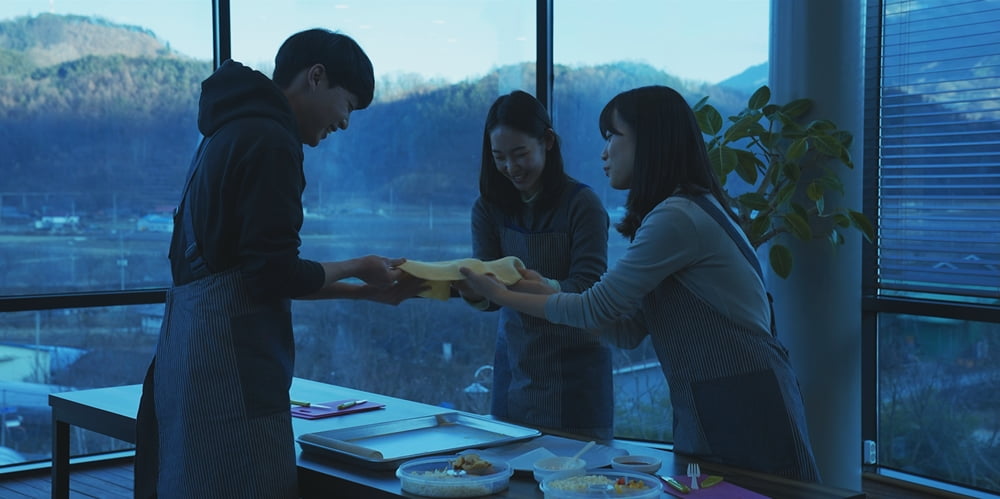 Director Ahn Seon-kyung, who directed <My Acting Workshop> (2017) and <At the End of This Movie> (2023), and Jang Geon-jae, who directed <Juhee from 5 to 7> (2023) and <Because I Hate Korea> (2023). The director co-directed <First Memories>. Min-joo (Kang Min-ju) visited his hometown, Mupung, for the first time in a long time. Soon after, his colleagues Geum-ju (Lee Geum-ju) and Dong-geun (Seo Dong-geun) join him. Meanwhile, Eun-kyung (Cho Eun-kyung) and Yo-seon (Baek Yo-seon), who work as civil servants there, also create their own secret narratives. The movie, which has been about their story for some time, reveals that this is a scene from the movie that was filmed as part of an acting workshop in which the actors participated. Now only the final task of the workshop remains.
<Root Story> Kim Gwang-in (Main Feature Film Competition 13th) *World Premiere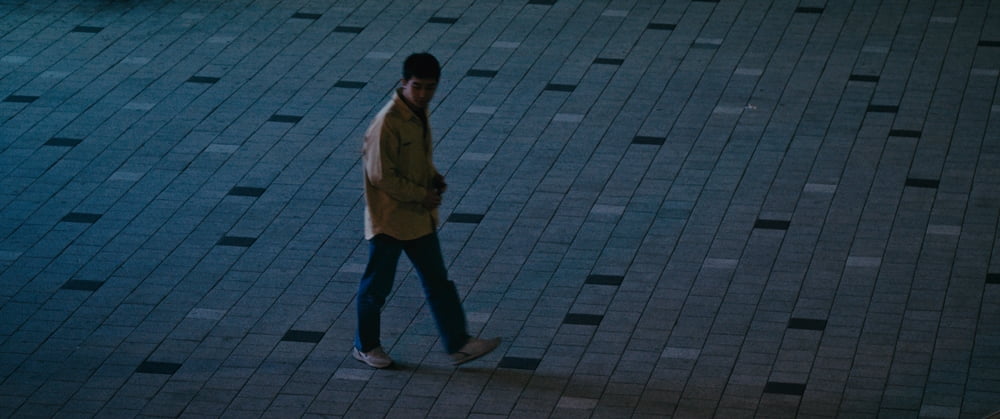 Before leaving Korea, Seung-tae (Baek Seung-tae), who is preparing to immigrate, visits and bids farewell to each and every colleague he has spent the past six years working with. Director Kim Gwang-in's <Root Story> conveys with deep respect and reverence the repetitive daily labor, the unique body of each worker, and the daily time created by it. The unchanging, dull body that works, eats, sleeps, and works again is probably the root of life that this film wants to cherish. In front of this film, one becomes disarmed and without any sense of resistance and accepts the sublimity of life.
<Gill> Yoo Seung-won (New Selection Feature 3) *World Premiere
The estranged half-siblings reunite at their father's funeral. With some time difference, they find a country house with traces of their father and live together for a while in an awkward and uncomfortable manner. Seung-won (Yoo Seung-won) looks helpless and depressed, and Ga-hyeon (Jung Ga-hyeon) asks the question he has been ignoring. Yoo Seung-won's <Gagami> seeks to steadily create subtle waves within this cool, dry, and desolate relationship. Well-structured shots, framing and camera movements that clearly show traces of thought create a strange rhythm in the silence. The repetitive sound becomes a strange metaphor for 'gills'. Director Yoo Seung-won played the role of Seung-won himself.
<Love at the End of the Century> Lim Seon-ae (Festival Choice Full-length Showcase 12)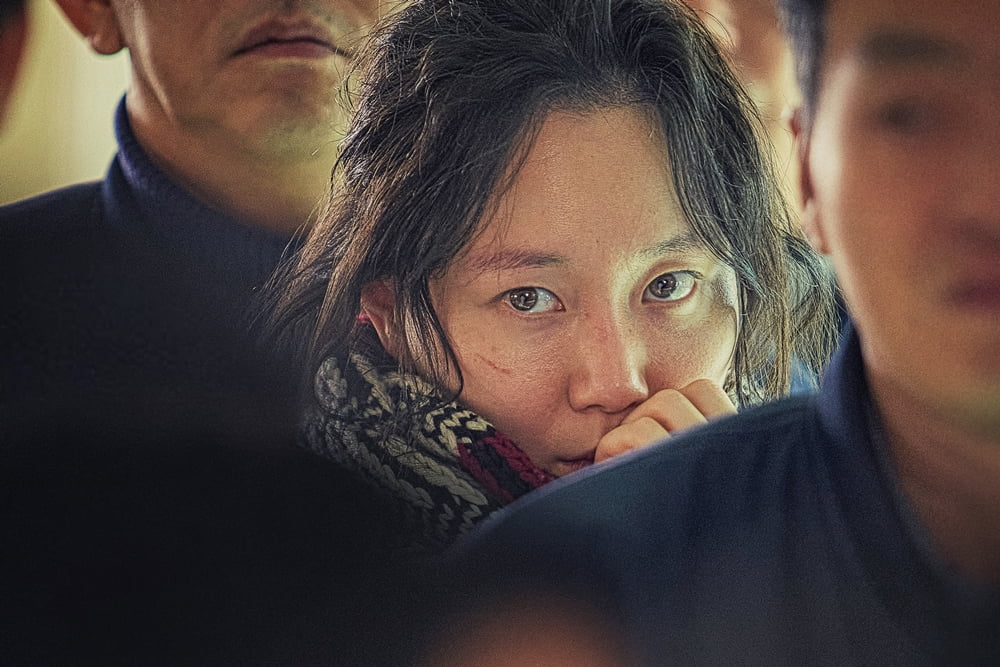 A new film by director Lim Seon-ae, who quickly emerged as a promising star in Korean cinema with her debut feature film <69 Years Old>. On the last day of 1999, it is not the world that is ruined, but the life of Yeong-mi, who has a crush on a married man. Eugene, the wife of Doyoung, a married man who had a crush on Yeongmi, appears, and the two begin to live together, gradually becoming closer and facing each other's wounds. The acting of actors Lee Yoo-young and Lim Seon-woo, who played Yeong-mi and Yu-jin, shines, but the director's directing skills and craftsmanship in creating scenes stand out.
<Baektapjigwang> Jang Ryul (Festival Choice Full-length Showcase 16)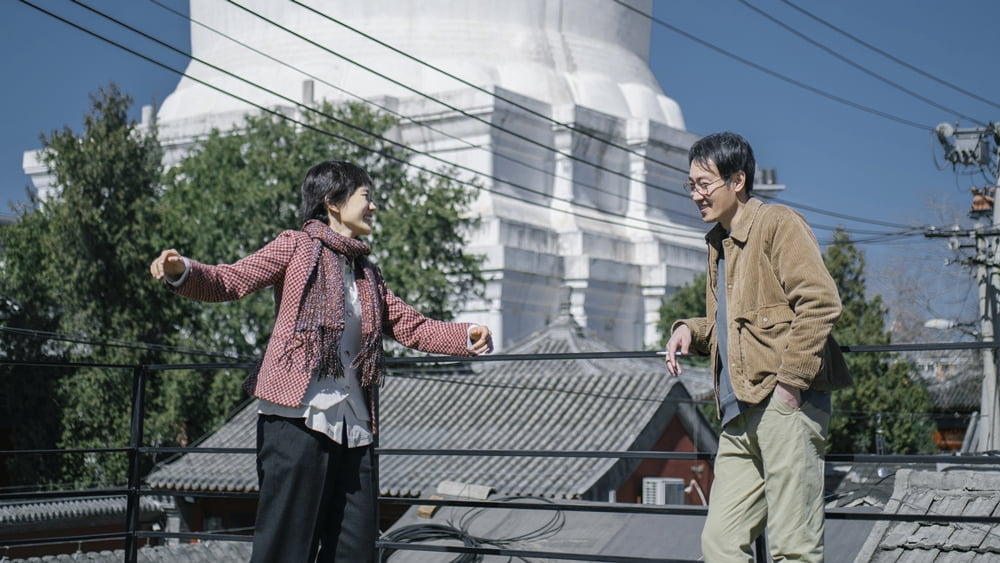 The White Pagoda at the White Pagoda Temple in Beijing, which has recently become a hot topic, is said to have no shadow, but according to legend, the shadow of the White Pagoda is thousands of kilometers away in Tibet. The huge white pagoda without a shadow becomes a metaphor for the life of a middle-aged man who wanders without purpose and direction. The film world of Zhang Lu, who is working in China, is moving in an increasingly interesting and attractive direction. After being invited to the competition section of this year's Berlin International Film Festival, it has been invited to major film festivals and received favorable reviews.
<Inside the Yellow Cocoon Shell> Pham Tien An (Overseas Invitation 1)
It won the Golden Camera Award at this year's Cannes Film Festival for capturing the journey of Tien, who must return to his rural hometown with the body of his sister-in-law who died in an accident and his nephew who was left alone, with incredibly beautiful mise-en-scène and sound. Set in the director's Vietnamese hometown, where a Catholic community lived by raising silkworms, fundamental questions about humans, religion, history, and life are explored through Christian symbols and themes. The best discovery of the year and a dazzling debut.
<Snow of May> Total Kit Ong (Overseas Invitation 4)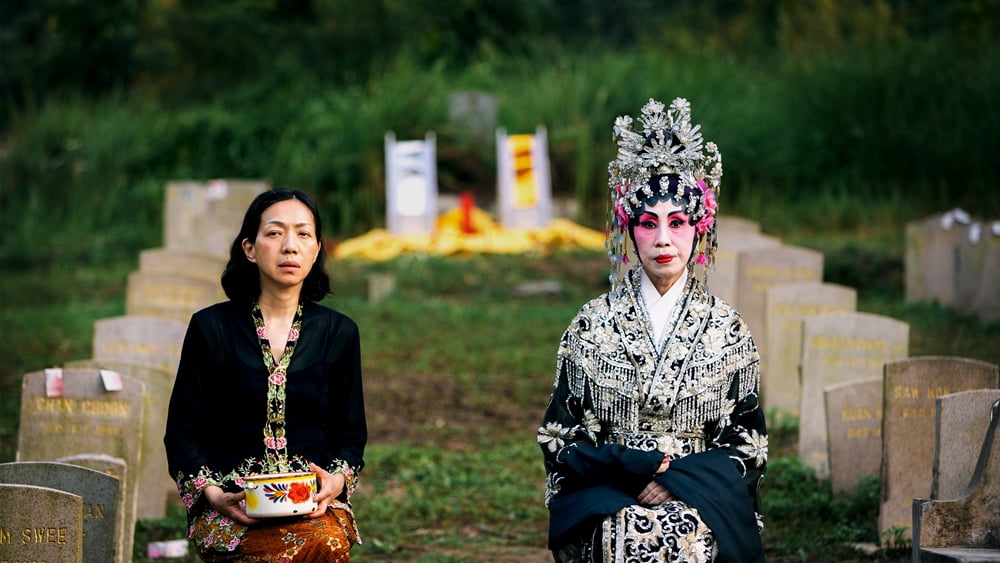 Malaysia in 1969, when there was still tension between the Chinese and Malays. Malays, who were angry at the Chinese who were celebrating their election victory, clashed with each other, leading to a genocide. It is a film that stands out for its cinematic ambition to soothe the wounds left by the massacre through history, memory, people, and art. As it reflects the director's own identity, it reflects the magnetic field and legacy of the Taiwanese New Wave and Asian artists including Apichatpong Weerasetha Kun. The influence of movie writers is evident in every scene. This year's best Asian film must be watched, having been invited to this year's Venice Film Festival and selected as the opening film of Taiwan's Golden Horse Film Festival.
<Eureka> Lisandro Alonzo (Overseas Invitation 5)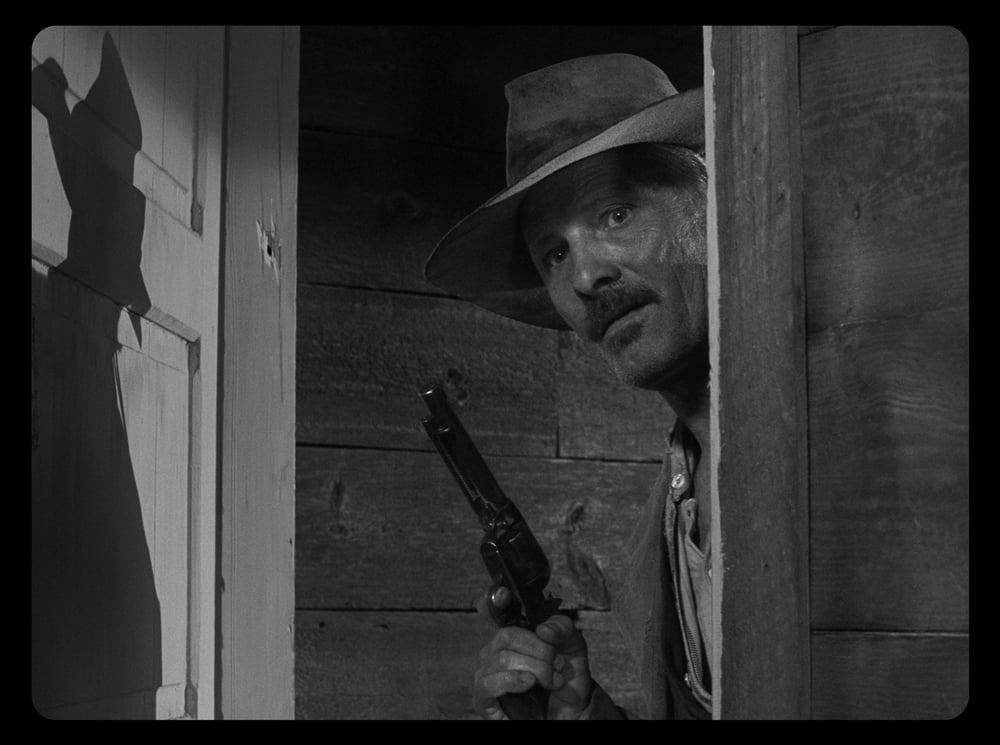 Director Lisandro Alonzo, well-known in Korea for <Dowon-kyung>, is still continuing his narrative experiments. The new work <Eureka> is a fluid and elegant cinematic journey that starts from a black-and-white western, to the story of a police officer on the Dakota Indian Reservation in the United States, and continues to the past South American continent, and is a film about an enlightenment that continues and circulates forever, with time and space becoming null. It's an exploration. The film was screened in competition at this year's Cannes Film Festival and received critical acclaim.
2. Recommended short stories<Where the Ghost Left> Yeo Eun-ah (Main Short Story Competition 1)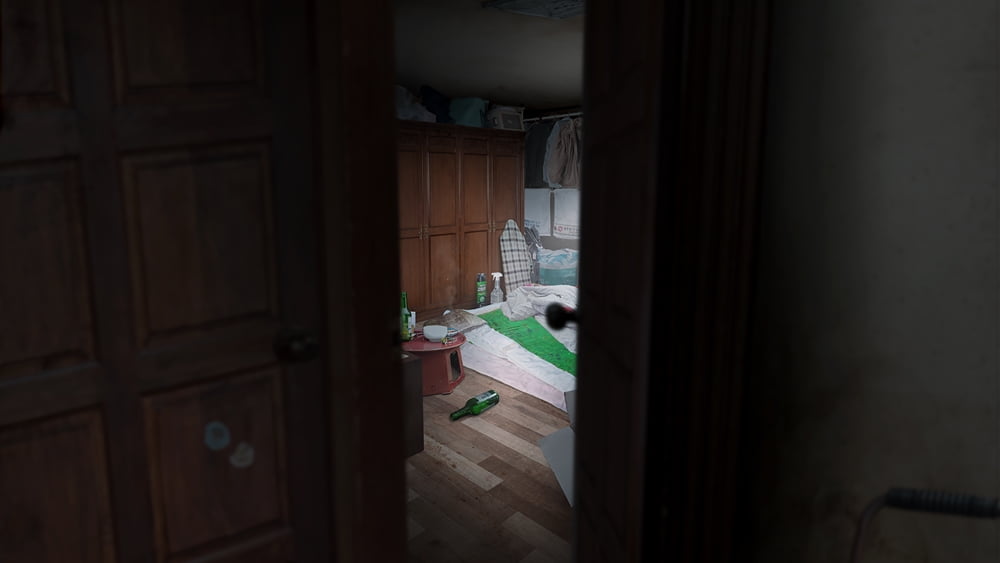 Traces remain in spaces where humans stay. That's the same even if you're dead. There are no people in the single room that this movie depicts. Instead, you can guess what kind of life the person who lived in this space lived through the furniture and objects they used. That's because this film doesn't simply reflect space, but watches 'with interest' a year's worth of time in a time-lapse manner. Unlike time inside, which stands still, outside is changing rapidly. That is why some deaths are marginalized and neglected. The movie quietly emphasizes that paying attention to this is the minimum courtesy to the dead.
<Ghost Play> Kim Hyun-jung (Main Short Story Competition 2)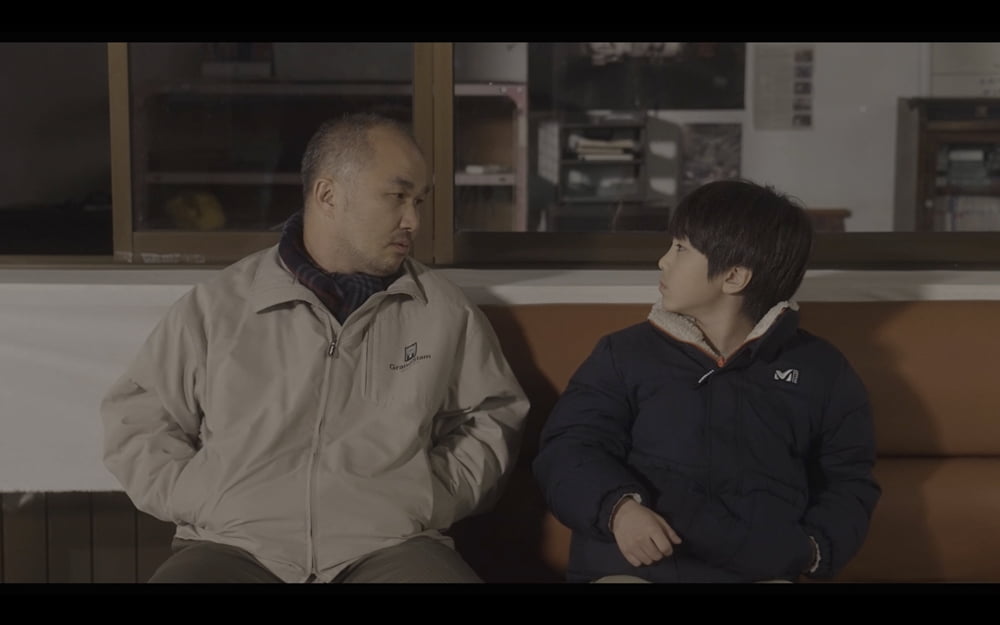 The Wonju Academy Theater was demolished. In the face of this barbaric act, one of the things those who love movies and theaters can do is remember. Grandfather and grandson visit the Wonju Academy Theater to watch foreign films. The grandchild quietly reads the subtitles, which helps the grandfather understand the movie. It looks just like a ghost in a theater. So their actions create a different play from the movie on the screen. The reason why I feel so happy is because movies are a communal activity and the warmth generated by shared values creates good memories. In other words, when theaters disappear, the value of community disappears.
<50cm> Kim So-jeong (Main Short Film Competition 2)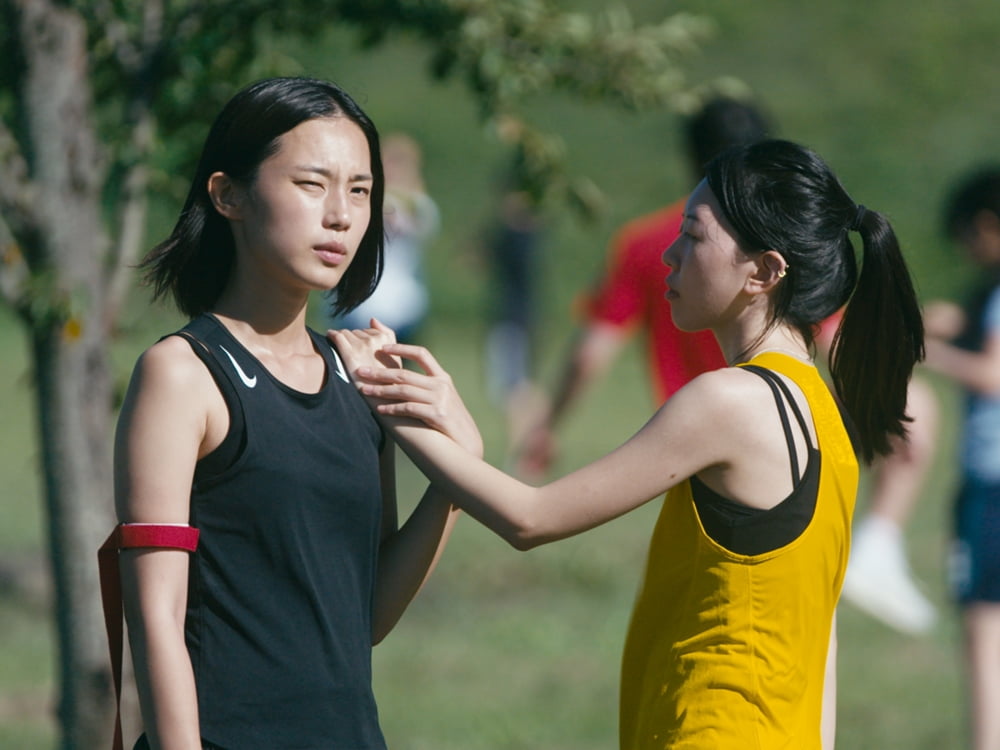 The '50cm' in the title refers to the distance between relationships. In a distance that is neither too long nor too far, the characters in the play face big and small problems in relationships between individuals and between individuals and society. Rather than trying to escape because it is difficult, the couple in the movie tries to somehow minimize the hurt, restore their relationship, and live life at their own pace within the 50cm distance. The film, which owes its journey to a marathon, leaves a lasting impression at the end with the protagonists finding their own paths rather than following a set course.
<My heart feels like it's about to explode!> Jeong In-hyuk (New Selection Short Story 2)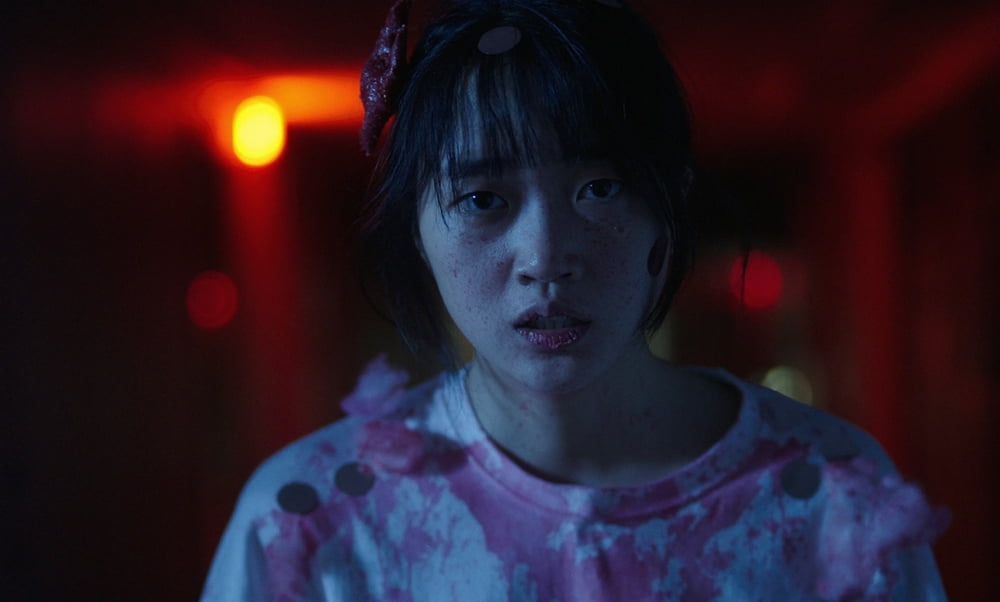 It's really heartbreaking! And it explodes. Then the intestines spill out. They are cotton balls and paper dust. Yes. <My heart feels like it's about to explode!> is a B-class movie armed with outrageous imagination and ingenious ideas. The reason it feels cute is because it has romance as its foundation. The two women, who meet each other overnight while drinking, engage in a cat-and-mouse chase and protect peace on Earth by shooting a laser gun fueled by a green energy drink to destroy an unidentified UFO. When we finally confirmed our love for each other, my heart started pounding and I felt like my heart was going to explode.
<The Curse of X> Kim Hee-su (Festival Choice Short Story Showcase 2)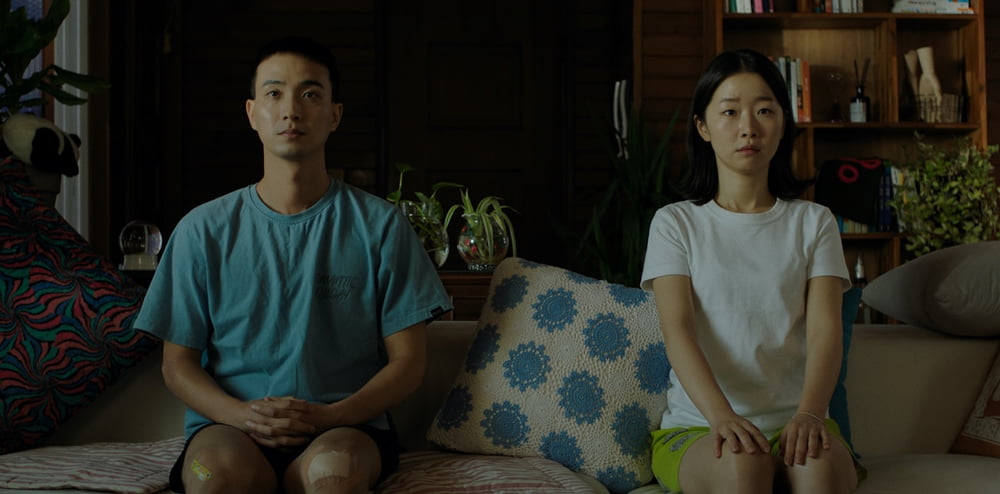 The content of the curse is embarrassing. "You will never stand still!" Engineering and Ji Soo, who were once lovers, broke up. This is because the emotions that had built up while trying to monopolize the fan that was not rotating exploded. Gong Gong, who accepted the breakup coolly, comes to visit Jisoo again, asking how long it has been since they broke up. It's because things really don't stand up. The sight of him begging and begging Jisoo to let him stand again couldn't be more cute or humorous. The director takes a subject that could easily flow into a vulgar plot and makes it likable in a completely different way.
<Kissing You> Song Jun-beom (Festival Choice Short Story Showcase 3)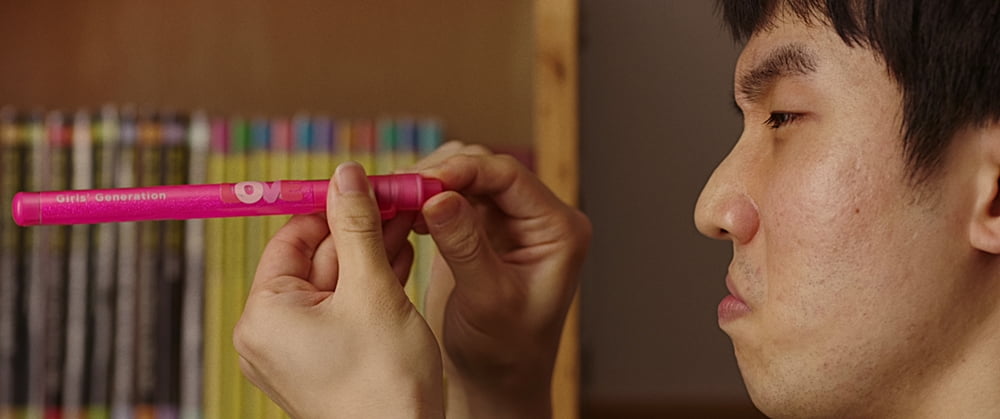 The three men came together. No, we are trying to come together. This is to attend Girls' Generation's concert. The problem is that it is not easy to gather and leave for the concert venue at the agreed upon time due to each person's own circumstances. I kept it a secret because I thought people would say something if I told them I was going to Girls' Generation's concert, but it was holding me back. Is the student not studying? Teacher, what kind of girl group performance is your student's age? A middle-aged man likes Girls' Generation? Even though the struggle of the three men to protect Girls' Generation's concert while avoiding the prejudices of the world is tearful, it makes you proud, envious, and ultimately happy of those who give their all for the people they love.
The Seoul Independent Film Festival 2023 will be held at CGV Apgujeong for 9 days from November 30 to December 8.
Reporter Ha-neul Lee, Ten Asia greenworld@tenasia.co.kr