MOVIE
Kim Tae-ri from the movie 'Alienoid Part.2', lonely but strong and not losing hope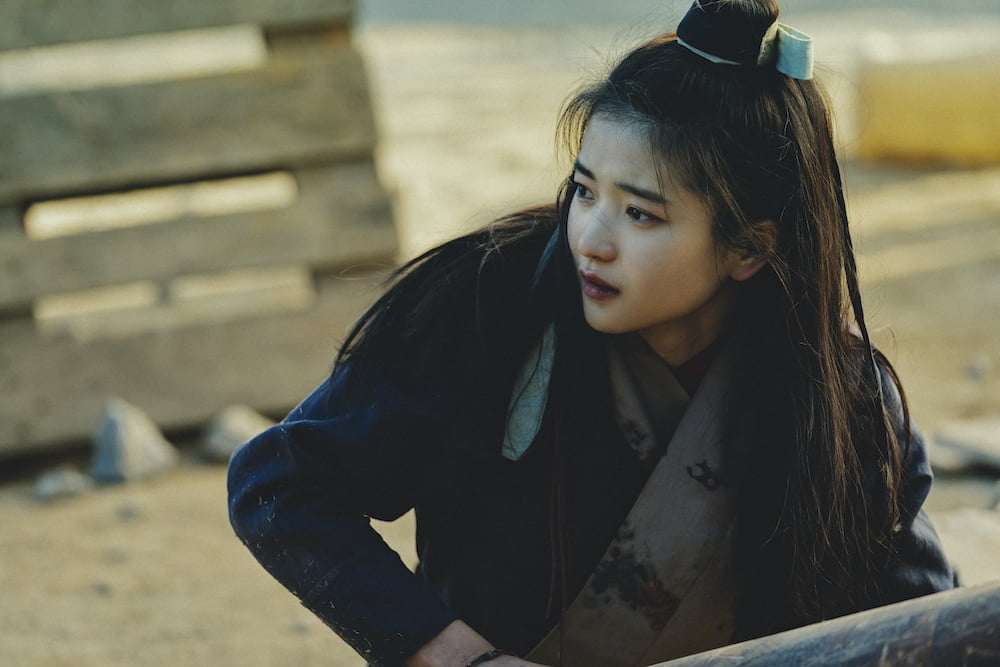 Actor Kim Tae-ri of the movie 'Alienoid Part.2' (directed by Choi Dong-hoon) plays the role of 'Ian', who tries to return to the future to protect everyone.
'Alienoid Part.2' is a film that tells the story of humans and gurus trying to save everyone by returning to the future while hidden secrets are revealed in the fierce battle for the new sword.
Actress Kim Tae-ri, who has established herself as a self-proclaimed popular actor by appearing on screen and TV in movies such as 'The Handmaiden' and '1987', dramas 'Mr. Sunshine', 'Twenty-Five and Twenty-One', and 'Ghost', is starring in 'Alienoid Part.2', Ian shows off his deeper acting skills as he tries to return to the future to protect everyone.
In Part 1, Ian, who was trapped 630 years in the past while trying to prevent the escape of an alien prisoner designer, returns to the future in Part 2 and struggles to prevent the explosion of Hava, the alien atmosphere, and save everyone. Kim Tae-ri expressed the lonely but strong side of Ian, who sets out to find Thunder (Kim Woo-bin), whose whereabouts are unknown, in order to reopen the door of time.
Expectations are high that they will complete deeper chemistry by joining forces with Muruk (Ryu Jun-yeol), with whom they had been bickering. As director Choi Dong-hoon said, "Ian's character, who has to return to the future with a big mission, is an important character in Part 2," Kim Tae-ri is expected to solidly support the center of the play.
Part 2 of the movie'Alienoid Part.2' is scheduled to be released in January 2024.
Reporter Ha-neul Lee, Ten Asia greenworld@tenasia.co.kr