MOVIE
'Crime City 3' Chorong and Go Gyu-pil are doing well... Kyung Soo-jin starring in 'Unemployed Apartment' cast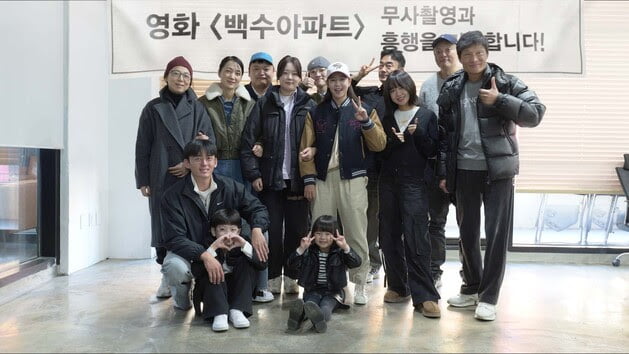 The movie 'Unemployed Apartment', starring Kyung Soo-jin and popular actor Go Gyu-pil, has confirmed its casting and started cranking.
The movie 'Unemployed Apartment' is a comedy mystery mystery drama that depicts what happens when an unemployed person named Mirror (played by Kyung Soo-jin), who strives to bring justice to the neighborhood, tracks down the cause of the inter-floor noise he encounters when he lives in an apartment.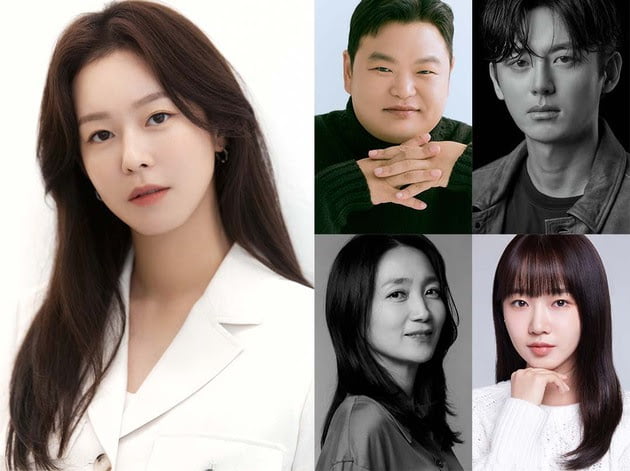 Actor Kyung Soo-jin, who played the role of Mirror, played leading roles in seasons 1 and 2 of the web drama 'Detective', the drama 'Mouse', and the movie 'Holy Night: Demon Hunters'. Mirror, played by Kyung Soo-jin in 'Unemployed Apartment', is a person with an easy-going and trustworthy charm along with the ability to not miss even the smallest of details.
Actor Go Gyu-pil, who became a household name with the movie 'Crime City 3', plays An Kyung-seok, an apartment resident who saves his life with the help of a mirror. Expectations are high that Go Gyu-pil will show a new charm in 'Unemployed Apartment'.
Lee Ji-hoon appears as Ahn Du-on, Mirror's younger brother and a divorced lawyer. I am curious to see what kind of chemistry he will have with Kyung Soo-jin, who has shown his presence in works of various genres such as the recently released movie 'A Close Relationship' as well as the dramas 'River Where the Moon Rises', 'Rookie Historian Goo Hae-ryung', and 'Legend of the Blue Sea'. .
Actress Kim Joo-ryeong, the heroine of the Netflix series 'Squid Game', also plays 'Ji-won', the owner of the apartment complex who creates a harmony of mirrors and fantasy. You can look forward to the elegant and comical appearance of actor Kim Joo-ryeong, who is giving extremely passionate performances in the recently released movie 'Juhee from 5 to 7' and the drama 'Glittering Watermelon'.
Weki Meki member Choi Yoo-jung makes her film debut with this work after appearing in a web drama. Choi Yoo-jung will play the role of Saet-byeol and will transform into Mirror's reliable helper. Choi Yoo-jung, who has shown a variety of talents and talent, plans to provide fresh fun with her friendly and cute charm on the screen.
In addition, actors with excellent acting skills such as Park Jeong-hak, Jeong Hee-tae, Cha Woo-jin, and Kim Chan-hyung have joined, raising expectations for the movie. The movie 'Unemployed Apartment', which has a solid script and unique actors, has been produced by Big Punch Pictures, Nova Film, and IO. Content Group was in charge of co-production. Big Punch Pictures, headed by actor Ma Dong-seok, produced the 'Crime City' series, the most successful series in Korea, and is preparing various global projects. Nova Film is in charge of producing 'Wilderness' and 'Holy Night: Demon Hunters' and is jointly planning and developing content in various formats. Eo Content Group is currently producing various movies and dramas as a global IP content studio, including the recent production of the drama 'It's Night' and the upcoming filming of the SBS drama 'Greetings'.
The director is Director Iruda, who served as assistant director for the movie 'Transformation', and this is his commercial feature film debut. Director Iruda won the 2020 Korean Film Council Screenplay Contest for 'Unemployed Man's Apartment.'
'Unemployed Apartment' is scheduled to crank up in mid-December and begin post-production before being released next year.
Choi Ji-ye, Ten Asia Reporter wisdomart@tenasia.co.kr