MOVIE
Director Kim Tae-yong reveals the secret of the fog in 'Late Autumn' for the first time in 12 years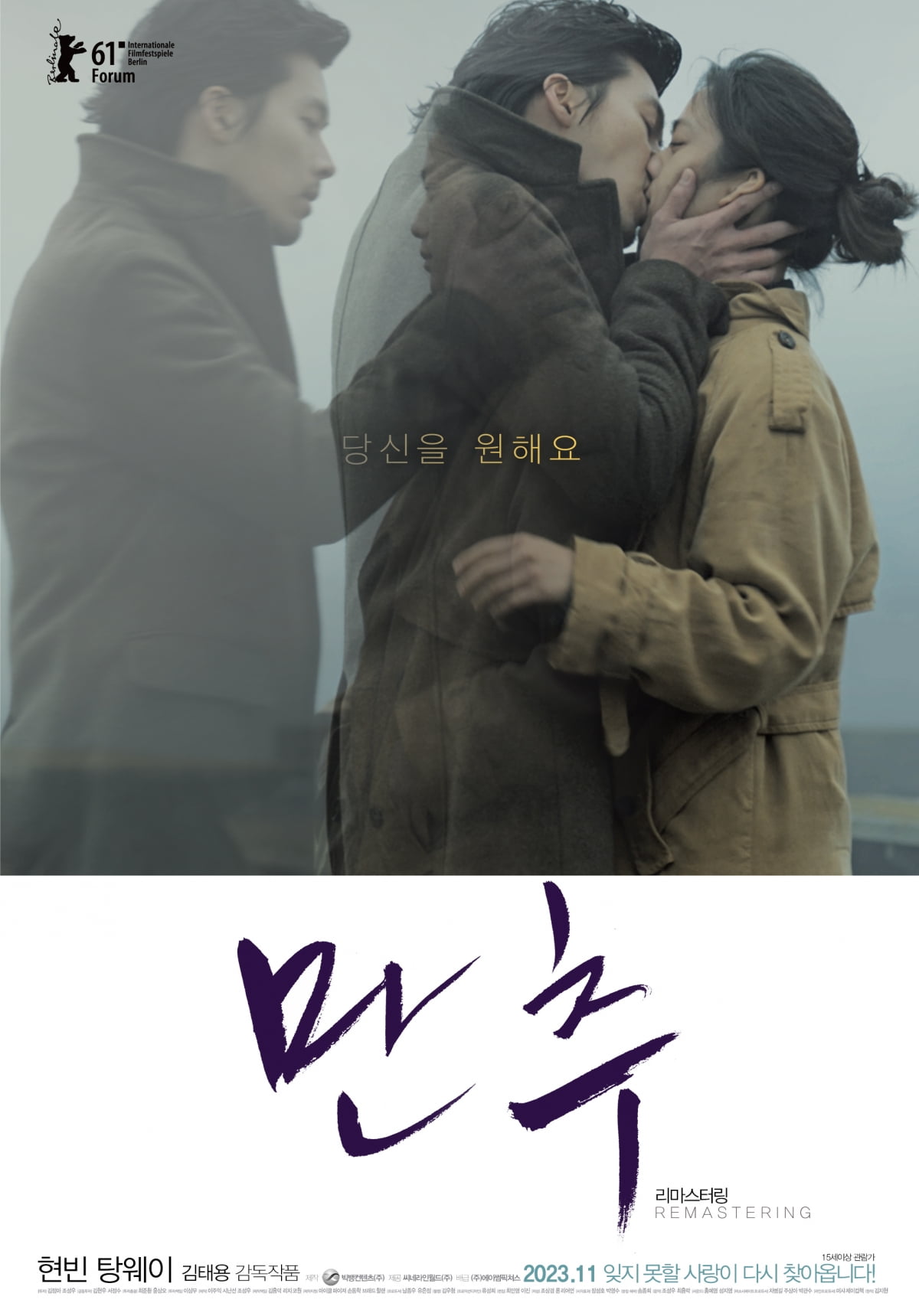 'Late Autumn Remastering', a 4K remastered version of 'Late Autumn', successfully completed a special GV with director Kim Tae-yong, attracting attention with behind-the-scenes production and special stories from the audience.
The movie 'Late Autumn Remastering', which depicts the short but intense love between 'Anna' (Tang Wei), a woman who got special leave after 7 years in prison, and 'Hoon' (Hyun Bin), a man who is being chased by someone, premiered at CGV Yongsan I'Park Mall on the 10th. We finished the special GV with director Kim Tae-yong.
Baek Eun-ha, director of the Actor Research Institute, who served as a moderator for the Special GV, opened this GV with favorable reviews of the film's quality, saying, "Watching the movie, I couldn't feel the passage of time and felt like it was still a new movie out there."
Director Kim Tae-yong then shared his thoughts on seeing the movie for the first time in a long time since its release in 2011, and revealed that the points he considered important when filming the work as a creator are different from the scenes he feels now, making us reflect on the multi-layered meaning of the work. In particular, regarding the 'Late Autumn' song specially inserted in this 'Late Autumn Remastering', he said, "I thought it might not be suitable for the ending because it is in Chinese, but in this remastered version, the last song only in Tang Wei's own voice may be meaningful to Korean audiences. Although it is in a different language, Tang Wei's sweet voice that captures Anna's emotions is expected to leave a deep impression on the audience after watching the movie.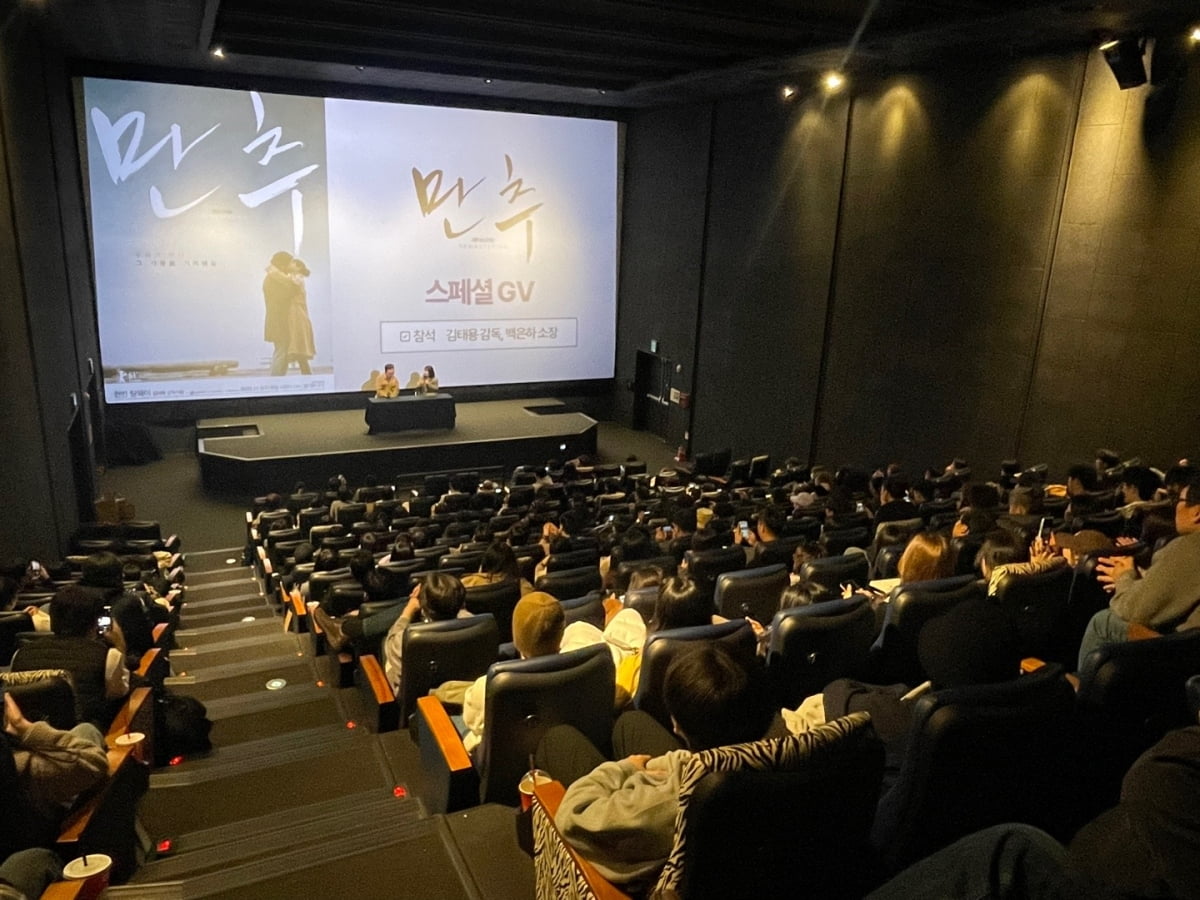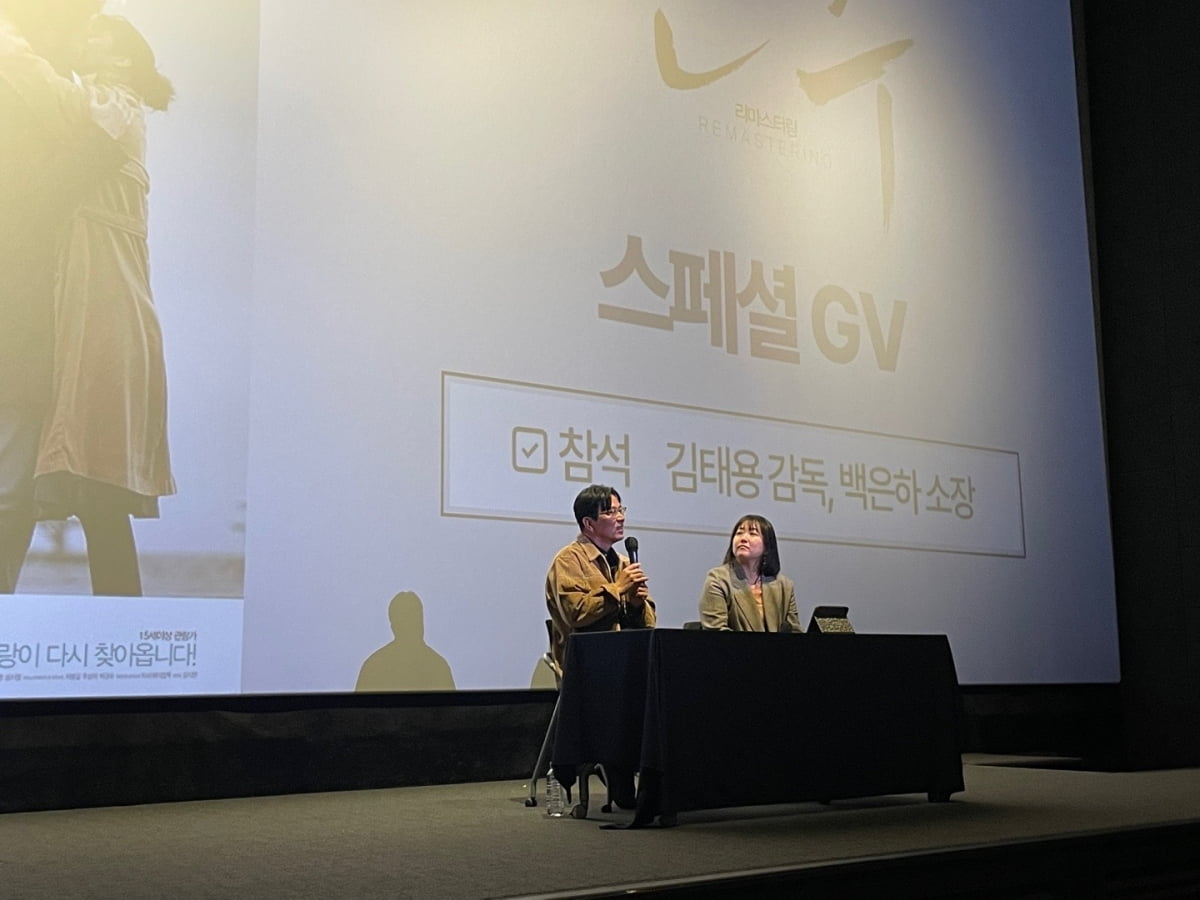 Director Kim Tae-yong also made people laugh by saying, "I heard that it would be foggy and rainy in Seattle all the time, so I worked on the scenario, but when I actually got there, there was no fog." He continued, "I had to maintain the concept of fog every day, so I did a lot of CG work after returning to Korea. "He revealed the story behind it.
One audience member drew attention by saying, "After watching 'Late Autumn' when it was released, my mother recommended to me, an elementary school student, that I should definitely watch this movie when I grow up, so I came to see it today." Another audience member laughed by saying, "I saw it about 20 times when it was released, and it's a gizzard-like movie that I have to see every fall."
Lastly, director Kim Tae-yong said, "I thought about the moments that the audience can capture in the theater and how to convey the story in a delicate manner. Watching it again in the theater made me think about various things about watching a movie in the theater." He expressed his gratitude for meeting the audience and spending precious time with them through 'Late Autumn Remastering', which returned to the screen after a year.
'Late Autumn Remastering' is being screened to rave reviews.
Choi Ji-ye, Ten Asia Reporter wisdomart@tenasia.co.kr