MOVIE
Hirokazu Kore-eda's 'Monster', main poster released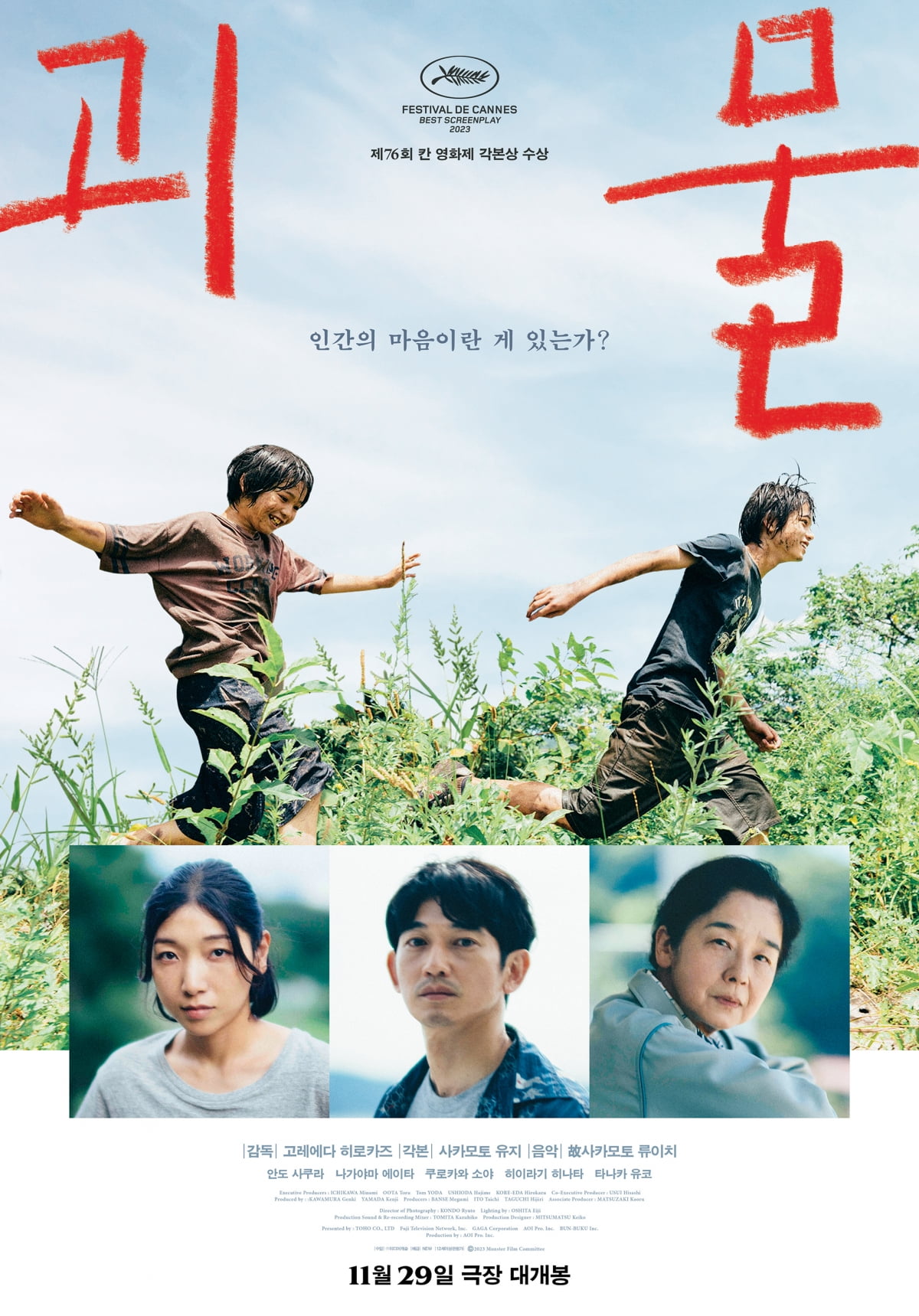 Director Hirokazu Koreeda's new film 'Monster' has released its main poster and trailer.
'Monster' is a story about a mother who notices something strange in her son's behavior that has changed beyond recognition and goes to the school to find everyone around him involved in a mysterious incident going through a whirlwind of emotions. Directed by Hirokazu Koreeda, screenwriter Yuji Sakamoto, and music director Ryuichi Sakamoto, it also won the Best Screenplay Award at the 76th Cannes Film Festival.
The main poster shows the children Minato (Soya Kurokawa) and Yori (Hinata Hiiragi) running freely in the field, as well as the people surrounding them, including Minato's mother Saori (Sakura Ando), elementary school homeroom teacher Hori (Eita Nagayama), and principal Fu. Shimi (Yuko Tanaka) attracts attention as she has a serious expression that contrasts with the children's cheerful appearance. The phrase 'Is there such a thing as a human mind?' is added, stimulating curiosity about what the mysterious incident may be.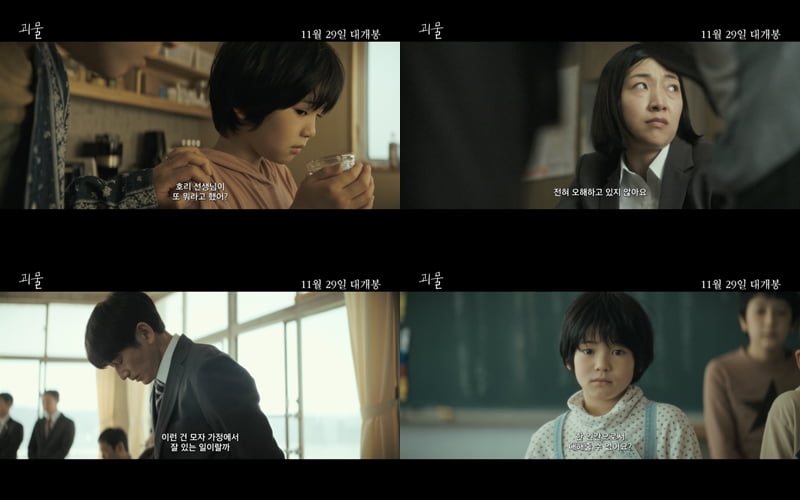 The main trailer begins with Minato asking his mother Saori a meaningful question, "Is the person who had a pig's brain transplanted a human or a pig?" Surprised, Saori asks Minato who asked the question and gets the answer that it was her homeroom teacher, Hori. Saori musters up the courage to go to school and vents her emotions in a school filled with tension and silence. Next, there is a fight between Minato and Yori, a village hit by a storm is shown, the adults left behind are shown searching for something, and finally, the phrase 'Who is the monster?'
Director Hirokazu Kore-eda also said, "The empathy a movie evokes is important, but I think what goes beyond that is important." Through the flow of the story that points out the truth without being biased towards one side's argument, the audience is asked the question, 'Who is the monster?'
The movie 'Monster' is scheduled to be released in Korea on November 29th.
Reporter Ha-neul Lee, Ten Asia greenworld@tenasia.co.kr