MOVIE
Global short project 'There is Hong Kong inside me', to be released in November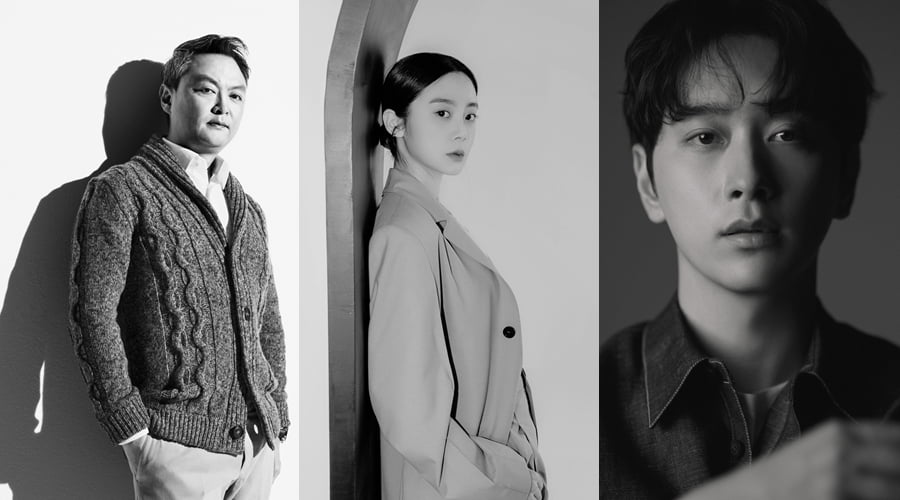 Director Kang Yun-seong, Woo Hye-rim, and Hwang Chan-seong attended the project 'Hong Kong in the Lens', which was carried out by CJ ENM and the Hong Kong Tourism Board and gathered leading directors from Korea, Thailand, and the Philippines.
'There's Hong Kong Inside Me', which they produced through the project 'Hong Kong in the Lens', is about Hye-rim, who suddenly falls to Hong Kong in her pajamas one day, traces her memories, visits a store, and meets her first love, Chan-seong, there. However, it is a LOVE fantasy where no matter what you do, you cannot return to reality, so you try a last resort.
Kang Yun-seong, director of the movie 'Crime City 1' and Disney+'s original series 'Casino', said, "It is an honor to participate as Korea's representative director. I combined Hong Kong's unique, mysterious city feel into fantasy. Actors Woo Hye-rim and Hwang Chan-seong conveyed that feeling so much. "I was grateful that they expressed it well. I'm happy to be working on a special project together," he said about his participation.
Actress Woo Hye-rim said, "It's a project that was a unique experience. I have a deep connection with Hong Kong, so I'm happy to be working on a project like this. And it was nice to be able to work with a director whose work I've always liked. Even Chan Chan-sung was on board, making Hong Kong a beautiful fantasy." "It remains," he said.
Actor Hwang Chan-seong also expressed his expectations, saying, "I was happy to be part of a beautiful story, and I felt comfortable working with Woo Hye-rim, whom I knew well. And thanks to director Kang Yun-seong's good guidance, I think a good work will come out."
'There is Hong Kong inside me' is scheduled to be released through the CJ ENM channel after November.
Reporter Ha-neul Lee, Ten Asia greenworld@tenasia.co.kr