MOVIE
Michael Jackson documentary 'Thriller 40' to be released on December 2nd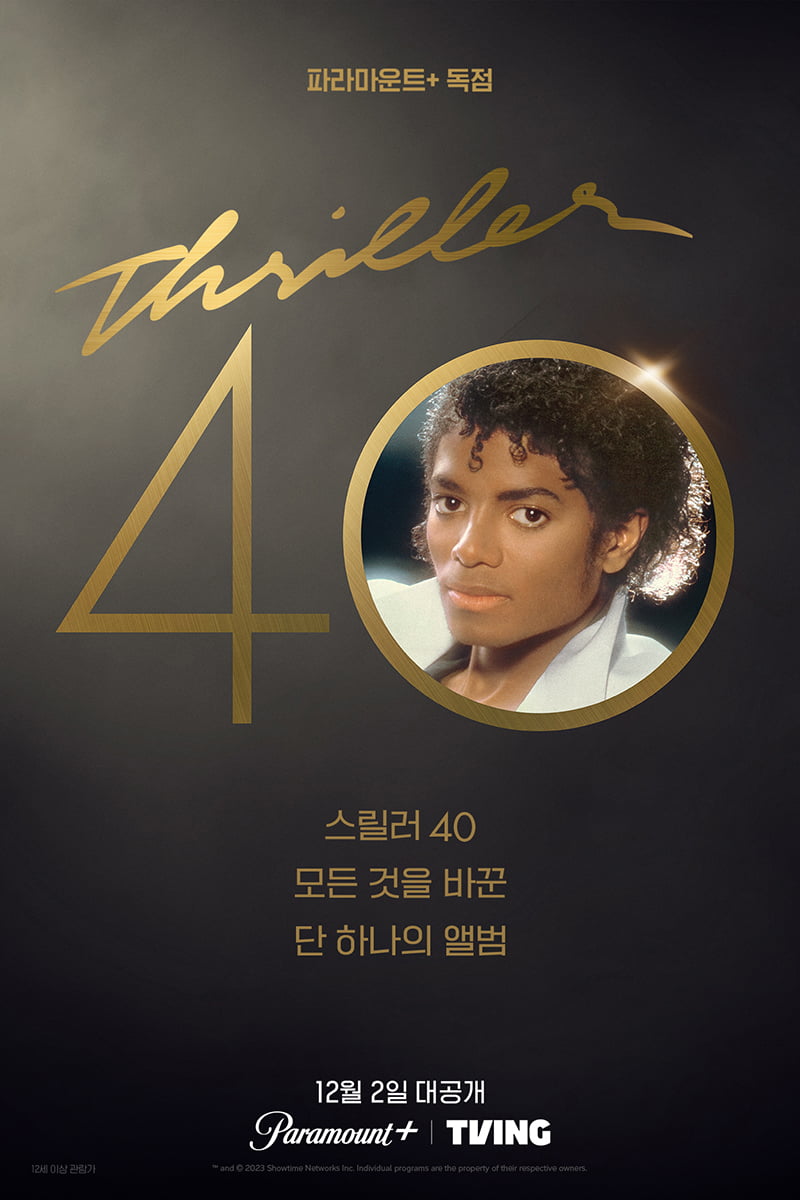 'Thriller 40', a documentary video commemorating the 40th anniversary of the release of 'King of Pop' Michael Jackson's song Thriller, will be exclusively released for the first time on domestic OTT through TVING's 'Paramount+ Brand Hall' on December 2nd.
'Thriller 40' is a documentary video focusing on the record-breaking best-selling album Thriller by the artist of the century, Michael Jackson. Nelson George, a music historian who published a biography of Michael Jackson in 1983, directed the production process and behind-the-scenes of Michael Jackson's hit Thriller, which sold 104 million copies worldwide and was listed in the Guinness Book of World Records, as well as the song 'Billie Jean' ( This is a documentary containing commentary on music videos such as Billie Jean and 'Beat It'. 'Thriller 40' has had private screenings in only eight cities around the world in 2022, and was screened once in Korea at CGV Yongsan on November 30.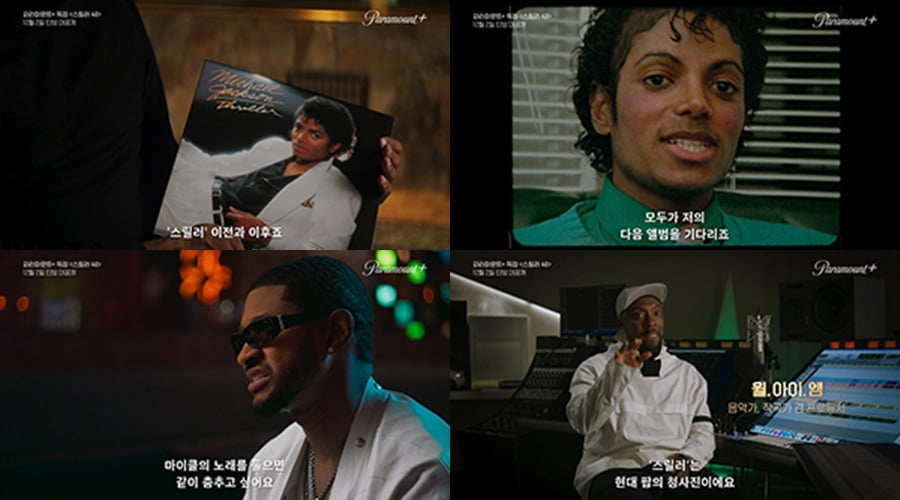 The trailer contains unprecedented praise and exclusive interviews from world-renowned musicians and artists such as Usher, Mary J. Blige, Will.i.am of the Black Eyed Peas, DJ and composer Mark Ronson, and ballet dancer Misty Copeland.
With the copy "The one album that changed everything," music reporter Stephen Ivory said, "The history of the music industry is divided into two. Before and after 'Thriller,'" Michael Jackson was the most influential musician in the history of popular music. Let's take a peek. Usher said, "When I hear Michael sing, I want to dance with him," and Mary J. Blige said, "The moonwalk was shocking."
'Thriller' was the world's best-selling album, selling 104 million copies at the time of its release, and was Michael Jackson's biggest hit, listed in the Guinness Book of World Records. In particular, 'Billie Jean', included in track 6 of 'Thriller', topped the Billboard chart for 6 consecutive weeks starting March 5, 1983, giving Michael Jackson the title of King of Pop. At the 1984 Grammy Awards, it won eight awards, including Record of the Year. As it is a legendary album that recorded an unprecedented hit, fans' expectations are expected to increase as they will see Michael Jackson's brilliant appearance again in 'Thriller 40'.
Reporter Ha-neul Lee, Ten Asia greenworld@tenasia.co.kr