MOVIE
'Citizen Deok-hee', a movie starring actors Ra Mi-ran and Ahn Eun-jin, to be released in January 2024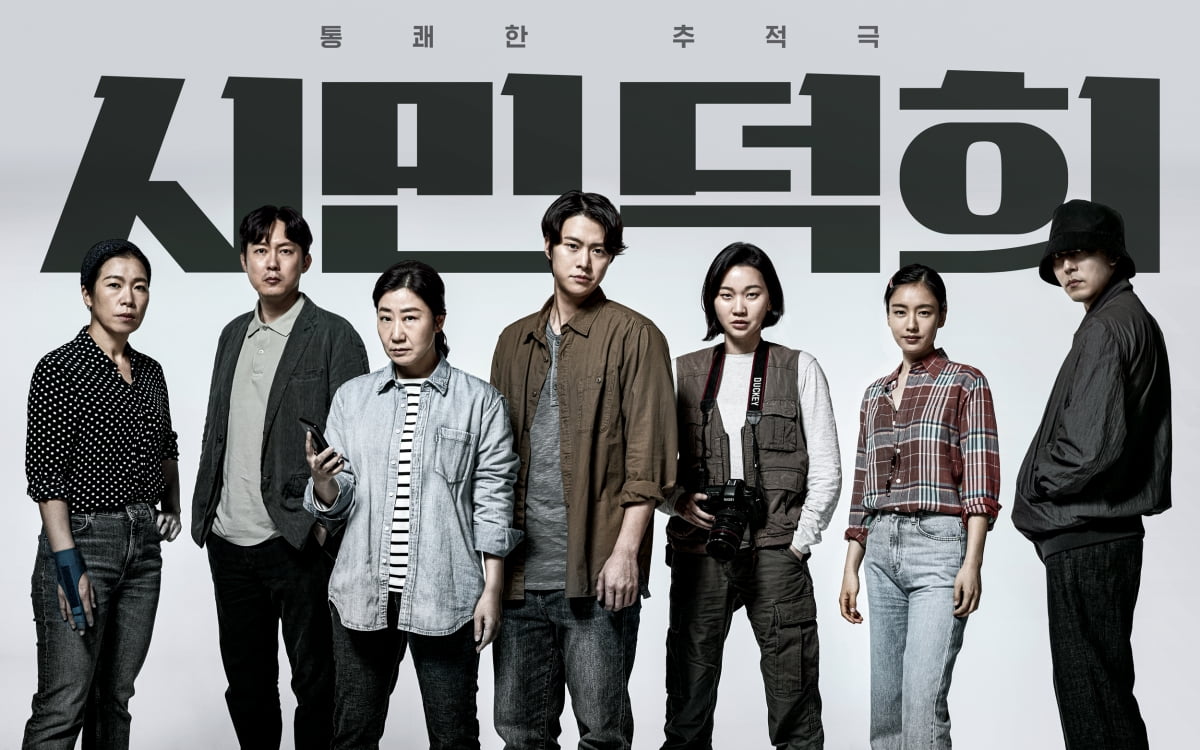 The movie 'Citizen Deok-hee' (director Park Young-joo) has confirmed its release in January 2024.
'Citizen Deok-hee' is a thrilling chase drama that unfolds when Deok-hee, an ordinary citizen who has been subjected to voice phishing, receives a rescue request from Jae-min, a member of the organization who scammed her.
Ra Mi-ran plays the role of Deok-hee, an ordinary citizen who loses all her money due to a phone call. Deok-hee is a small citizen who lives hard every day. While looking for a loan due to a fire at the laundromat she runs, she is offered a loan product by 'Agent Son' at her bank and falls into the trap of voice phishing. From heartbreaking maternal love in JTBC's 'Bad Mom' to comical acting in the movie 'Honest Candidate', Ra Mi-ran is expected to show off her unique and deep acting skills.
Gong Myung played the role of Jae-min, also known as Son Dae-ri, a member of a voice phishing organization who offered a fake loan product to Deok-hee. The story of the two begins when Jae-min, who became involved in a voice phishing organization that exploits young people by tricking them into paying high-paying part-time jobs, sends a secret rescue signal to Deok-hee. Gong Myung, who starred in movies such as 'Extreme Job' and 'Hansan: The Rise of the Dragon', is expected to portray a new face that has never been shown before in the role of Jae-min.
The so-called Deokvengers characters, who support Deok-hee's seemingly reckless pursuit, were created by actors Yeom Hye-ran, Jang Yoon-ju, and Ahn Eun-jin. Yeom Hye-ran of Netflix's 'Mask Girl' and 'The Glory' plays Bongrim, a co-worker at the laundry factory where Deok-hee works and possesses excellent Chinese language skills. Jang Yoon-joo, a top model and star of the movies 'Veteran' and 'Three Sisters', plays the role of Sook-ja, a laundry factory co-worker from the idol Homma who always carries a high-end DSLR camera with her.
Popular actor Ahn Eun-jin, who is receiving rave reviews for her three-dimensional performance as Gil-chae in MBC's 'Lovers', plays the role of Ae-rim, Bongrim's younger sister and a local taxi driver who is knowledgeable about Qingdao geography. It is said that the role of police officer Detective Park will be played by actor Park Byeong-eun, and Lee Moo-saeng will make a significant presence by playing the head of a voice phishing organization that controls hundreds of billions of won.
Reporter Ha-neul Lee, Ten Asia greenworld@tenasia.co.kr