MOVIE
Actress Shin Min-ah of the movie '3 Days Vacation', "I tend to be friends with my mom these days."
Production briefing session for the movie '3 Days Vacation'
Released on December 6th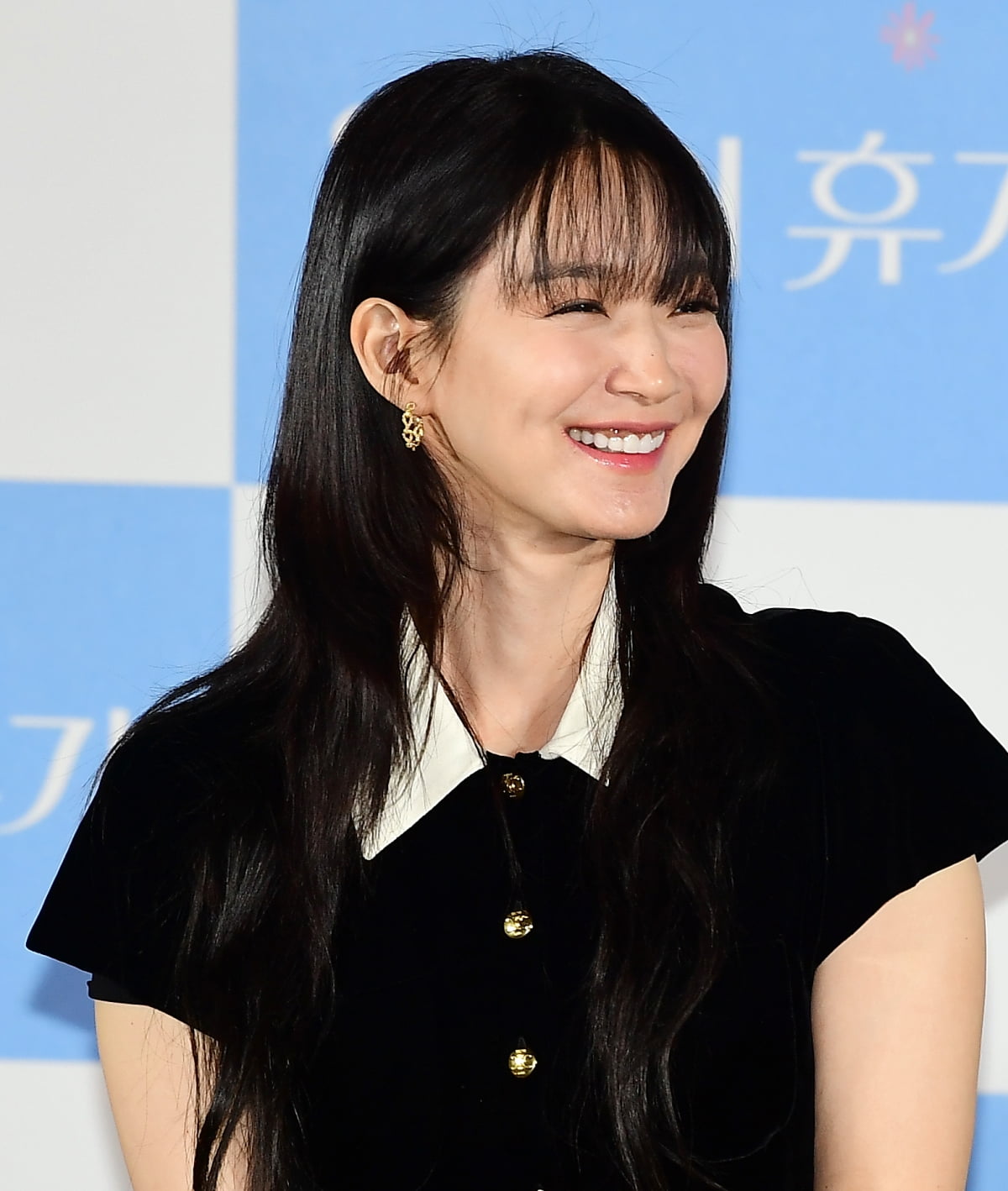 Actress Shin Min-ah of the movie '3 Days Vacation' mentioned what kind of daughter she is like in normal times, like the daughter she plays in the movie, Jinju.
On the 13th, a production briefing session for the movie '3 Days Vacation' (directed by Yook Sang-hyo) was held at CGV Yongsan I'Park Mall in Yongsan-gu, Seoul. Director Yook Sang-hyo, actors Kim Hae-sook, Shin Min-ah, Kang Ki-young, and Hwang Bo-ra attended the event.
'3 Days of Vacation' is a healing fantasy film about mother Bok-ja (Kim Hae-sook), who is on vacation in heaven, and her daughter Jin-ju (Shin Min-ah), who runs a restaurant using her mother's recipes. Actress Shin Min-ah plays the role of Jinju, the daughter who runs a local restaurant with recipes filled with memories of her mother.
Regarding the attractive point of choosing '3 Day Vacation', Shin Min-ah said, "I thought it was pretty and lovely because it expressed the universal emotion of love between a mother and daughter in an honest but fantasy way. We sometimes regret it after losing the person we love. "It seemed like a movie that made me think that it was good. I sympathized a lot with the character Jinju. I chose the work with the thought that it might be the feeling I knew best," he said.
As it contains a simple and lovely story of a mother and daughter, when asked how she is as a daughter in everyday life, Shin Min-ah said, "I try to be nice to my mother. I tend to get along with my mother like a friend. In the past, I used to complain as a daughter because she was a mother, but I tried to be nice to my mother." "At some point, I began to empathize with my mother as a woman. From then on, I began to feel comfortable with her. I can also comfortably talk about what happened. It seems like we are working hard together, rather than saying we are good at something."
Shin Min-ah, who is familiar to the public with her urbane image, plans to go down to the countryside in '3 Days Vacation' and show off her nostalgic vibe. Shin Min-ah said, "These days, young people also dream of leaving the city and living in the countryside. For me, too, I find healing when I see places outside of Seoul. My character is a character who goes to the restaurant run by her mother and feels her mother's scent and emotions. . When filming in the local area, there was something that was healing. Jinju's costume helped me feel comfortable and create the character when acting. It was fun and good to feel the space all at once," he explained.
The movie '3 Days Vacation' will be released on December 6th.
Reporter Ha-neul Lee, Ten Asia greenworld@tenasia.co.kr