MOVIE
Documentary 'Dear Jinri', the late Sulli's posthumous work containing the artist and human side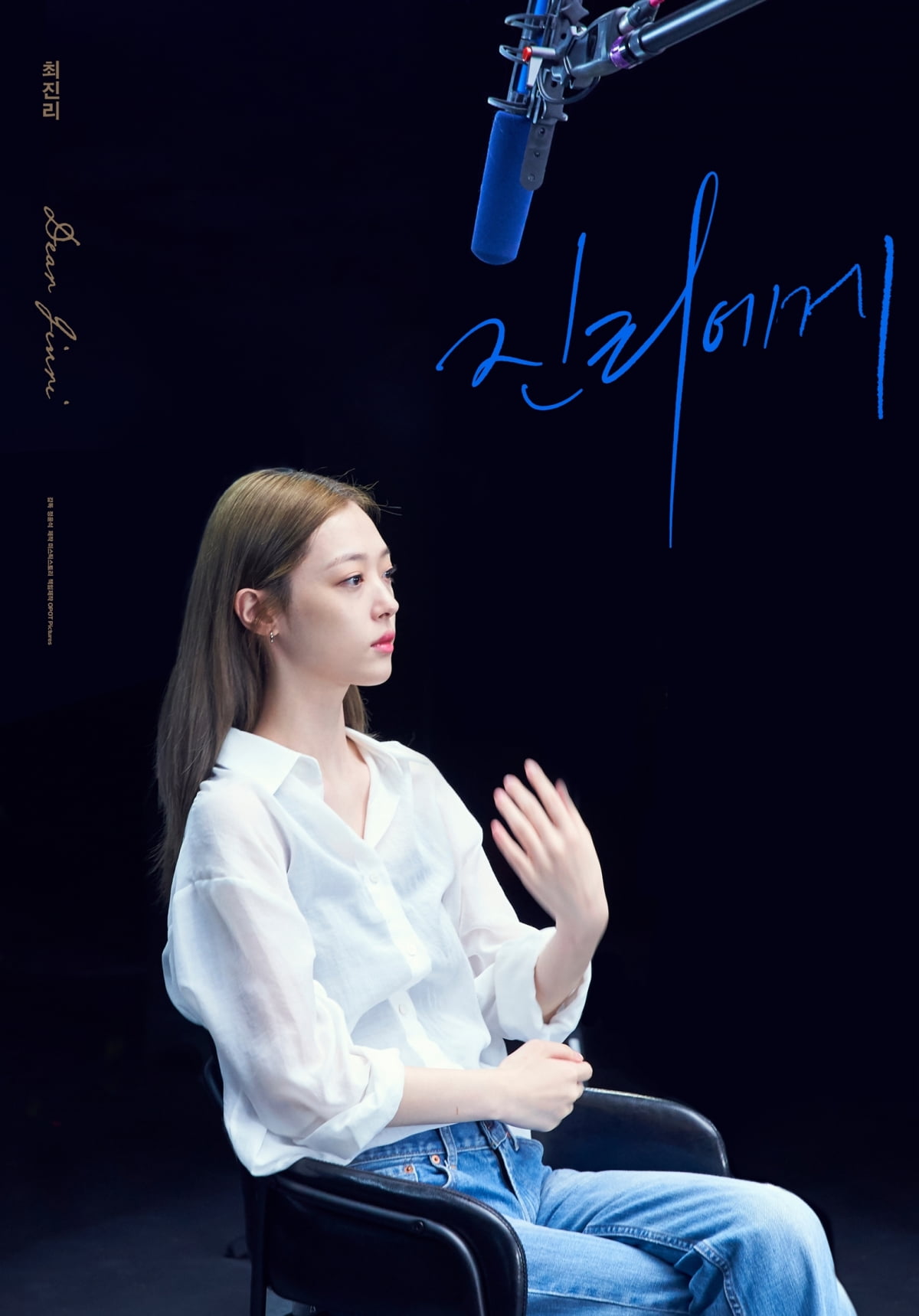 'Dear Jinri', one of the special episodes of the movie 'Persona: Sulli', will be released on the 13th.
'Dear Jinri' is a feature-length documentary film depicting the various daily concerns and thoughts that the late actor and artist Sulli and 25-year-old Jinri Choi felt in the form of an interview. Director Jeong Yun-seok of 'Nonfiction Diary' and 'Bamseom Pirates Seoul Fire Sea' was in charge of directing. It was invited to the Documentary Showcase section of the Wide Angle section of the 28th Busan International Film Festival and was released as a world premiere.
'To Truth' takes the motif of 'Dorothy', one of the songs included in Sulli's posthumous work 'Goblin'. In the classic American fairy tale 'The Great Wizard of Oz', the courageous journey of Dorothy and her dog Toto as they embark on an unknown journey is depicted through animation in a fairytale-like manner. The main character's picture diary, music video, and Instagram posts are included. Through the materials left behind by Choi Jin-ri (Sulli), it contains an introspective look back on imagination, dreams, and life as an artist, as well as a warm look at the underprivileged in our society.
Director Jeong Yun-seok said of Choi Jin-ri (Sulli) that she was "a very considerate person." Choi Jin-ri (Sulli), who acts as an interviewer in the film, reflects on her thoughts and carefully refines her words. This is an interview conducted by Choi Jin-ri (Sulli) in 2019, giving a glimpse into Choi Jin-ri's life and human side as well as her freedom as an artist.
'Dear Jinri' will be released on Netflix on the 13th.
Reporter Ha-neul Lee, Ten Asia greenworld@tenasia.co.kr