MOVIE
Movie 'Kyrie's Song' director Shunji Iwai, how to soothe the wounds of disaster through song
Interview with director Shunji Iwai of the movie 'Kyrie's Song'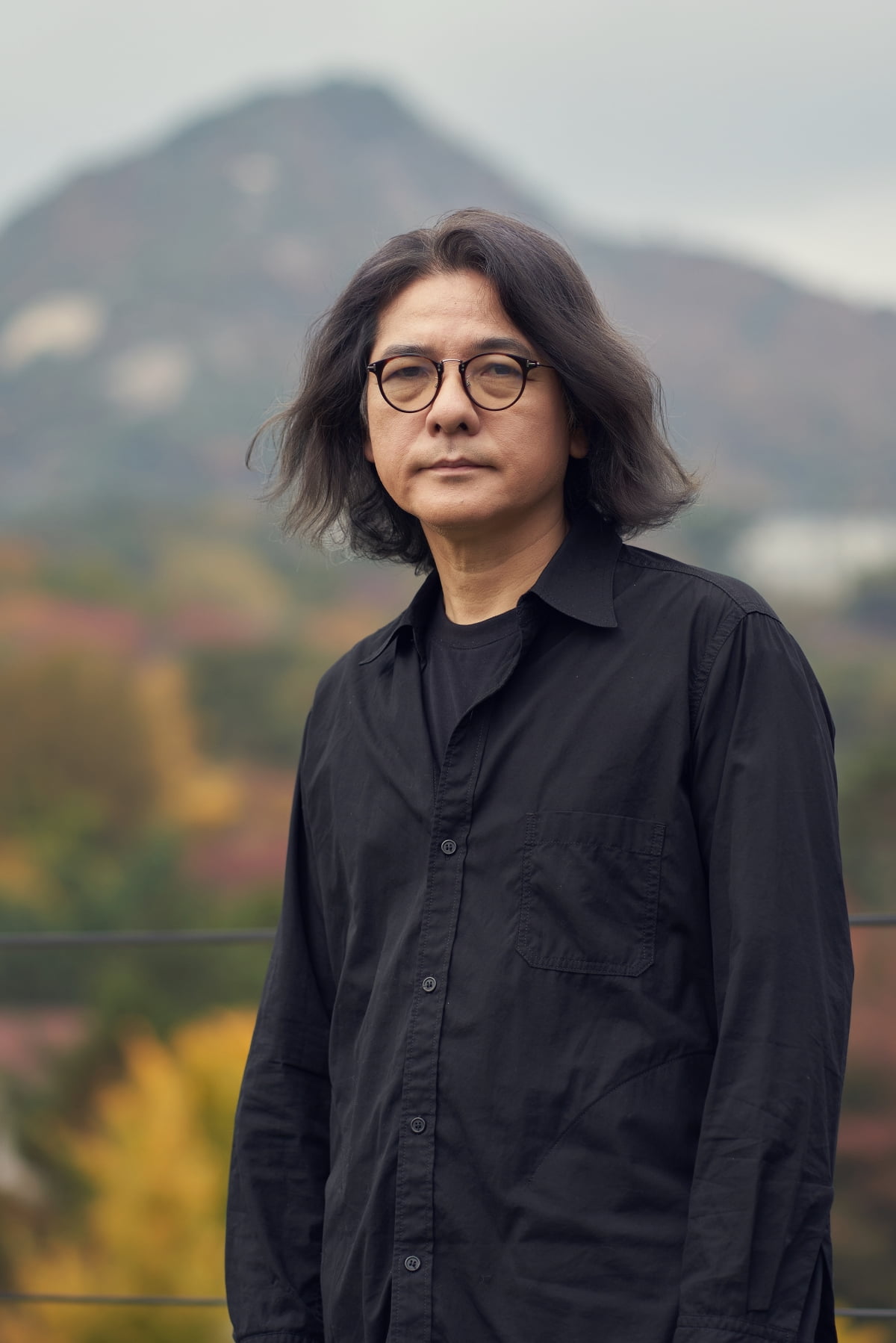 When I think of director Shunji Iwai's movies, I feel the nostalgia of youth gone by and my heart sinks. 'Love Letter' (1995), which asks hello to a faded object in one's memories, saying "Ogekki Desuka", and 'April Story' (1998), where one vaguely looks at a person one has a crush on and feels a hesitation not being able to approach, the centerpiece. Until 'All About Lily Chou Chou' (2001), which deals with the difficult but beautiful days of a boy who shakes back and forth without being able to hold on to his hand. Director Shunji Iwai, who returned with his new film 'Kyrie's Song', restores the body and mind damaged by disaster through Kirie's song.
'Kyrie's Song' tells the secret stories of three people: Kirie (Aina the End), a street musician who speaks only through song, Ikko (Suzu Hirose), a friend who erased herself, and Natsuhiko (Hokuto Matsumura), a man looking for his missing lover. Emotional story. Director Shunji Iwai, who was in charge of directing, received much love from the public for the films 'Love Letter', 'April Story', and 'The Bride of Rip Van Winkle'.
'Kyrie's Song' is like a music film about freedom and hope that contains the wounds, love, and friendship that resulted from the 2011 Great East Japan Earthquake. I also felt that it contained an autobiographical story about an earthquake.
'Kyrie's Song' started from a short story written the year after the Great East Japan Earthquake. Afterwards, many things came together to create this work. Due to the casting of Aina the End, many aspects of the initial design changed. This is a movie that contains many things related to me in detail, especially Natsuhiko (Hokuto Matsumura), a character borrowed from memories from my school days. That friend actually lived in Ishinomaki, Miyagi Prefecture, and I often went to visit him. Like Natsuhiko, this friend later became a doctor, but is now in a nursing facility due to a stroke. It is also an homage to an old hometown friend.
She received a lot of love from Korean audiences through the movies 'Love Letter', 'April Story', and 'All About Lily Chou Chou'. The Korean release of the new film 'Kyrie's Song' also seems to have a special meaning.
The first time I visited Korea was because I was invited to film 'April Story' at the 1st Busan International Film Festival. After that, I visited again when 'Love Letter' was released in Korea. I was a new director at the time, and the experience of visiting Korea became a powerful force and support in my life. I feel grateful.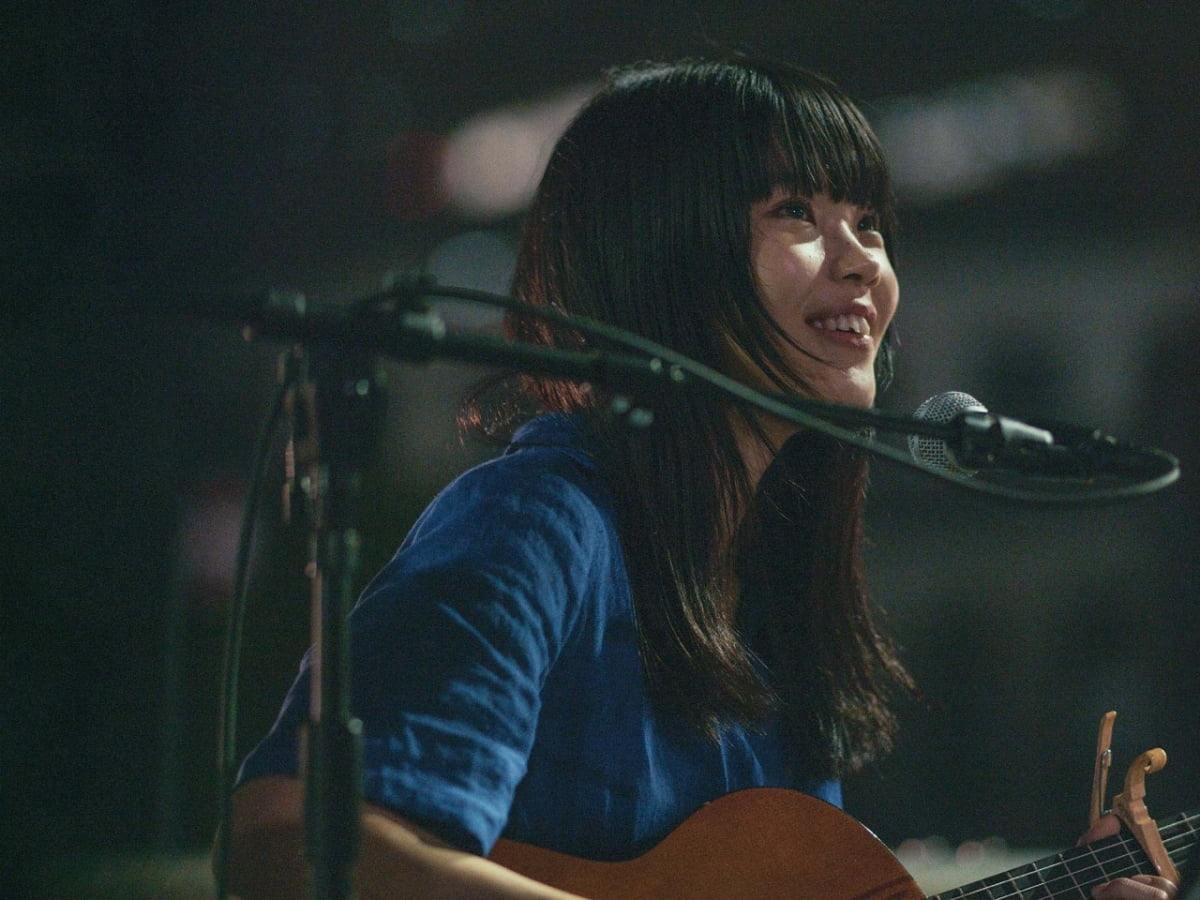 The character of Kyrie, played by Aina the End, is unique. When I speak, my voice doesn't come out properly, but when I sing, I feel like I'm speaking my own language and shouting to the world. I'm curious how you first came up with the character.
The setting of a singing protagonist has existed for a long time. The materialization of the woman who cannot speak was an idea added after experiencing the Great East Japan Earthquake in 2011. As the two parts fused, the character Kirie was born.
Aina the End, who plays Kirie, is a member of the famous Japanese idol group BiSH. As this is my first attempt at acting through 'Kyrie's Song', there are likely to be concerns. What kind of charm led you to the casting process?
I saw a video of Aina the End singing on stage. Because he had tremendous expressive power, there were no concerns about his acting. One worry was that I had to express my immature side as a high school student, and I was worried about whether I would do it well. The first shoot was to film high school students in a snowy field, and after seeing Aina the End's acting on set, I was confident there would be no problems. She has so much more talent and so much more that she hasn't shown in movies yet.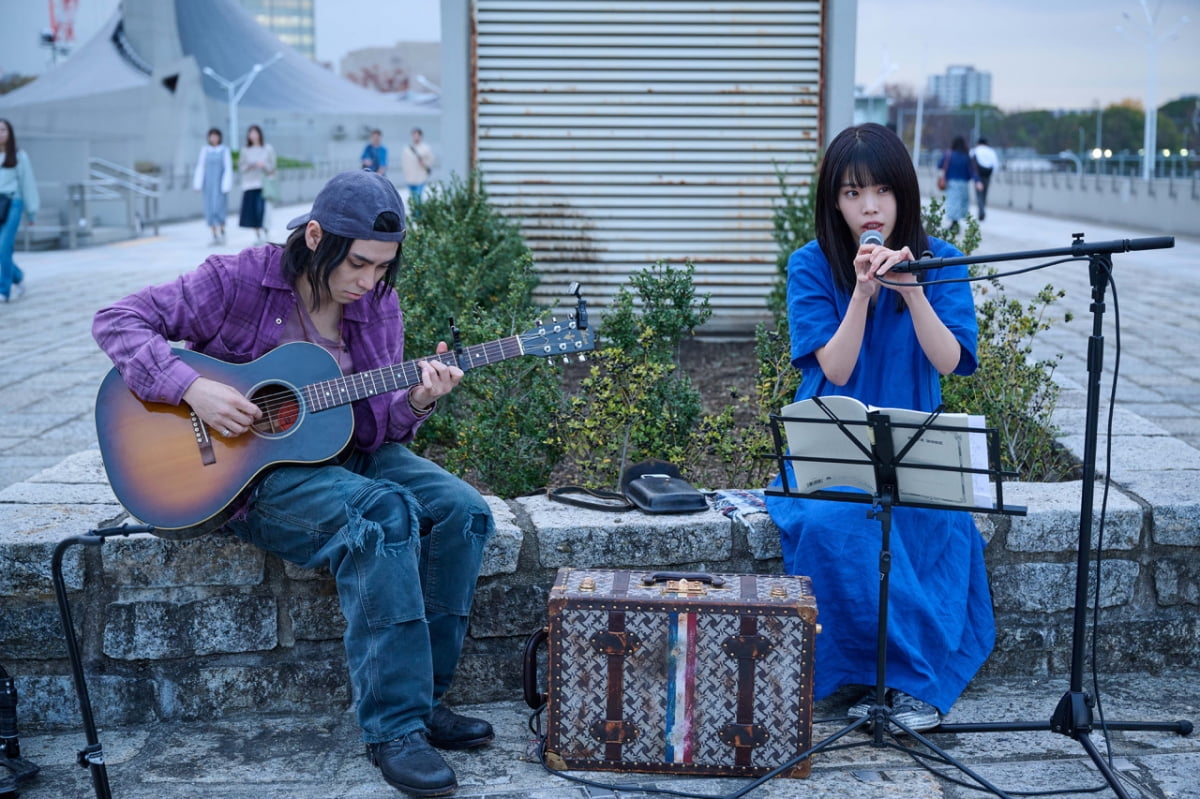 What prompted you to take on the challenge of making music films?
There is a novel included in the previous work, 'The Last Letter'. There was an attempt to make a sequel to 'The Last Letter' by expanding the novel, but it was not realized. Instead, the characters in the novel became the basic story of 'Kyrie's Song.' At first, it was a story about a Maori played by Suzu Hirose going to Tokyo and singing. I think it became a music movie as they changed the cast of Aina the End to someone who could sing.
He worked with music director Takeshi Kobayashi on three films, including the movies 'All About Lily Chou Chou', 'Swallowtail Butterfly', and '3/11: Shunji Iwai and Friends'. From a film director's perspective, what is it like collaborating with Takeshi Kobayashi?
Music director Takeshi Kobayashi is more than just a working relationship, he is a colleague who has been creating together for a long time. Sometimes we talk while drinking. As a person, Takeshi Kobayashi also does a lot of social contribution activities, and I respect him.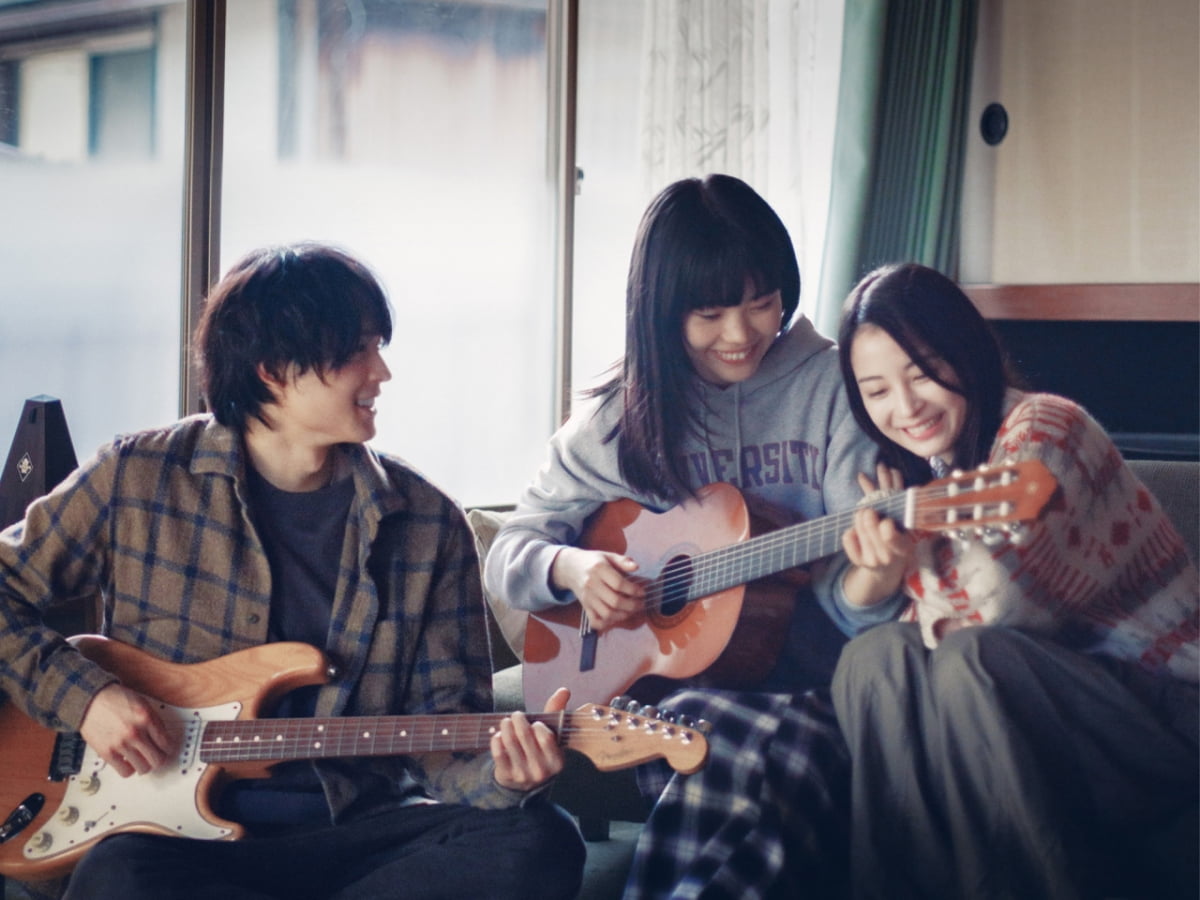 This work contains a large amount of music. If in the 3-hour 'Kyrie's Song: Director's Cut', 2 hours are story and the remaining hour is music (concert), you can think of the 2-hour version as 1 hour of music and the remaining 1 hour of story.
If I get the chance, I would like to collaborate with a Korean actor. I have worked on a short story together with actress Bae Doo-na for 'Jang-ok's Letter' (2017). But I've never done a feature film before, so I'd like to do it together. Also, I met actor Song Kang-ho and shook his hand at the 28th Busan International Film Festival, and I would like to work with him.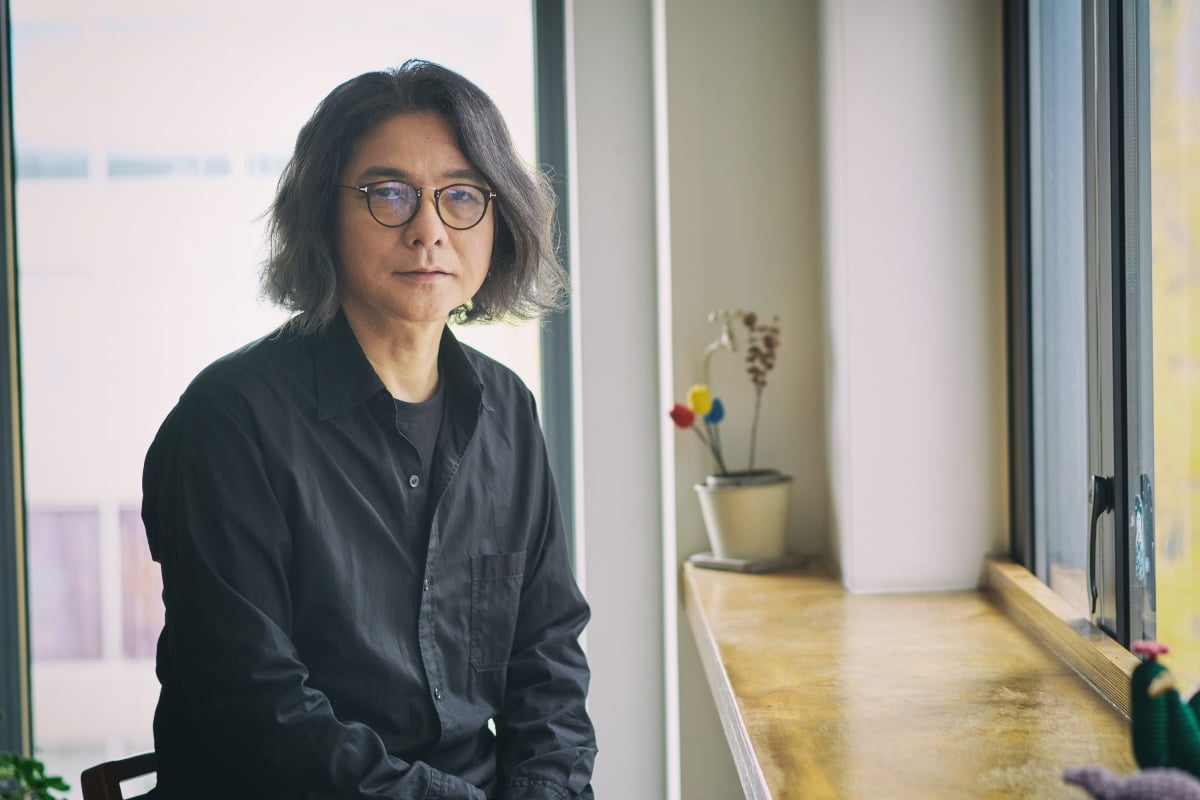 I heard that you also enjoy watching K-content. Have you ever been influenced by content or creation that you watched separately?
Since I have watched the growth of Korean movies from the moment I first started making movies, I have an affinity for Korean content. I've been watching the Netflix series 'Squid Game'. I think Korean content is very good and is evolving. In the case of Japan, the cultures of movies and comics are separated, creating a sense of disconnect, but this is not the case in Korea. In addition, compared to animation, there are overwhelmingly fewer live-action fans, so the budget invested is also lower. Nevertheless, with the advent of new technologies such as AI, I hope that an era will come where we can create what we imagine.
Despite the difficult situation in theaters due to the pandemic, Korean audiences are looking forward to the new work 'Kyrie's Song'. How do you feel?
It seems that in his own way, he was focused on creating works that the audience expected without looking back at his past works. I am grateful that there are fans who understand and wait for my work. I will continue to keep up with you and create works that will not disappoint you, so please support me (laughter)
Reporter Ha-neul Lee, Ten Asia greenworld@tenasia.co.kr