MOVIE
What movie should you watch this weekend? Hayao's new work 'You Guys' vs. the touching true story 'Boys' vs. the witty comedy '30 Days'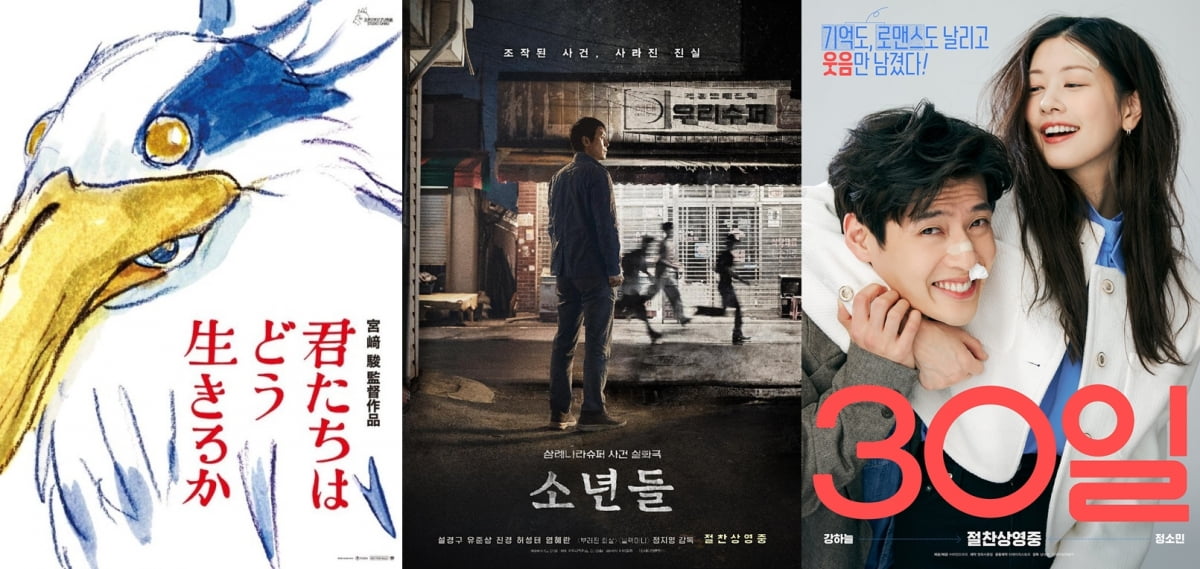 If you have a movie date planned for the weekend with your lover, friends, or family, what movies will you choose? There are many genres of movies, but I recommend only three.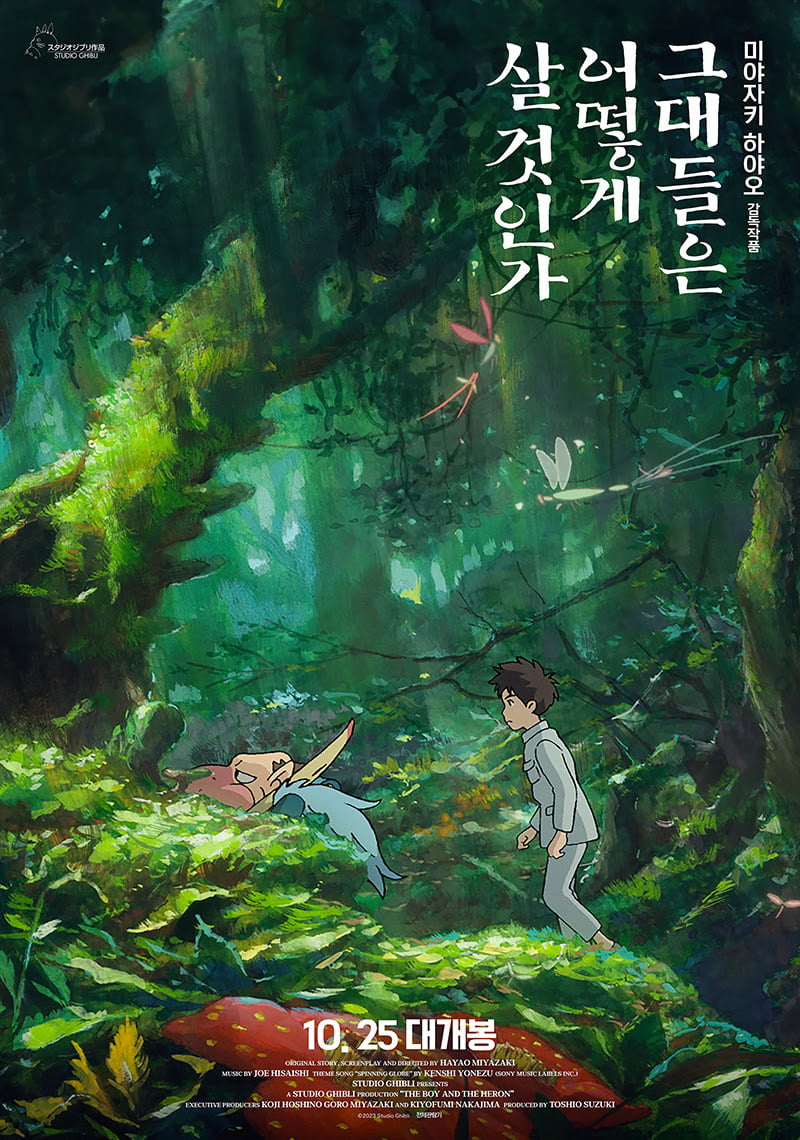 'How Will They Live' (Director Hayao Miyazaki, released on October 25th)
This work is a fantasy transcending time and space in which Mahito, a boy who stumbles into a mysterious world that transcends time and space, encounters a mysterious heron. It is a new work released by director Hayao Miyazaki 10 years after reversing his retirement.
As it is director Hayao's new work such as 'Spirited Away' (2002), 'Howl's Moving Castle' (2004), and 'Ponyo on the Cliff' (2008), it received great expectations from domestic fans, but it is a work with many likes and dislikes. The movie is set during the Japanese colonial period in the 1940s, and the protagonist's father runs a munitions factory and his mother loses her life during the U.S. air raid on Tokyo. Accordingly, there is criticism that Japan is glorifying its own imperialism and pretending to be a victim of the United States. On the other hand, some say it is director Hayao's best work, saying he delicately unfolded a deep story.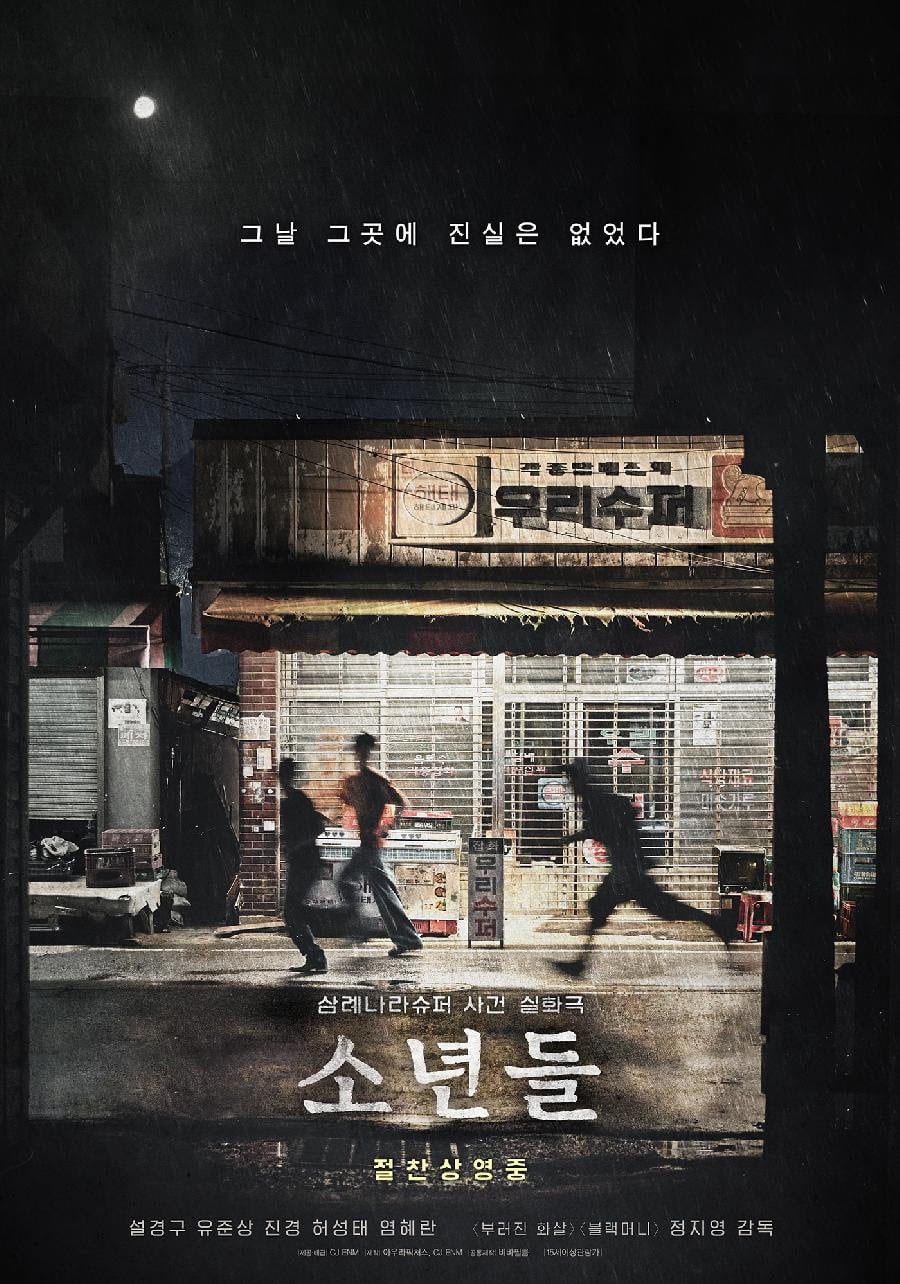 'Boys' (Director Jeong Ji-young, released on November 1)
'Boys' depicts the story of the boys who were identified as the culprits of a robbery and murder case that occurred at a supermarket in a small local town, the detective who reinvestigated the case, and the people surrounding them.
It is a trilogy of so-called true crime dramas, following 'Broken Arrow' (2012), a true-crime legal drama that highlights the crossbow terror incident that occurred in 2007, and 'Black Money' (2019), a true-crime financial crime drama that explores the sale of Korea Exchange Bank at a low price in 2003. 'Boys' is based on the Samrye Nara Super incident. It is evaluated that the gradual arrangement of the reinvestigation and retrial process doubles the fun of the film. A number of talented actors, including Sol Kyeong-gu, Yoo Jun-sang, Jin Kyung, Heo Seong-tae, and Yeom Hye-ran, appeared in the film, enhancing the quality of the film with realistic acting.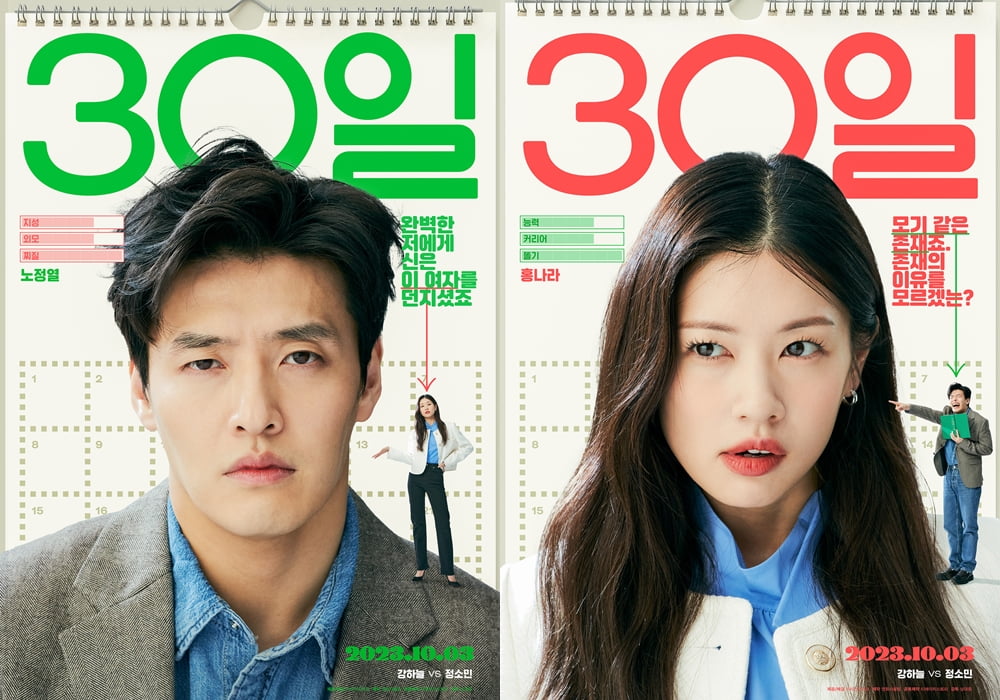 '30 Days' (directed by Nam Dae-jung, released on October 3)
'30 Days' is a comedy depicting the story of a couple who can't stand each other's pettiness and stubbornness, and end up suffering from amnesia right before they become completely separate.
It may seem like an obvious comedy, but it has its moments. This film takes the possibility of being somewhat loose and presents it in a different way through the ingenious subject matter of associated amnesia. In addition, the acting of actors Kang Ha-neul and Jung So-min, who put themselves down and burned their souls to the extent that some people say it is a retirement film, is also a point to watch. Although '30 Days' was considered the 'weakest' in theaters, it gained word of mouth from audiences and is the only film in the fourth quarter to reach a cumulative audience of 2 million. It is a work that has easily surpassed the break-even point and served as a good work.
Choi Ji-ye, Ten Asia Reporter wisdomart@tenasia.co.kr