MOVIE
The movie 'Twist Calm&Passion' will be screened specially from December 6 to celebrate its 20th anniversary.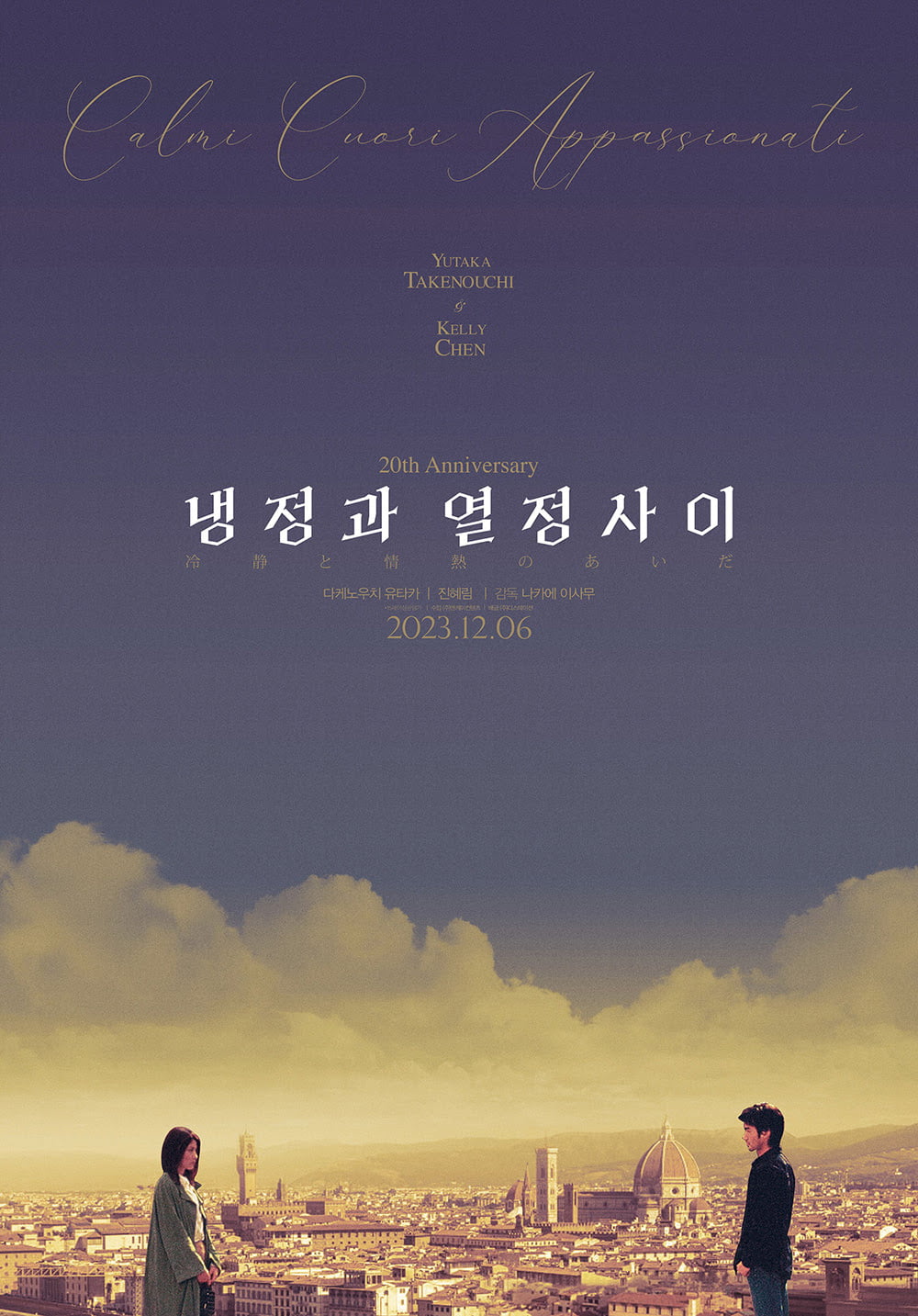 The movie 'Between Calmness and Passion' (directed by Isamu Nakae) will be having a special screening starting on December 6th to commemorate the 20th anniversary of its release.
'Between Coldness and Passion' is a classic melodrama that tells the heartbreaking love story of Junsei and Aoi, a man and a woman who broke up a long time ago but miss each other.
It was produced based on the novel of the same name by Hitonari Tsuji and Kaori Ekuni, which became a bestseller for its writing style written from the perspectives of both men and women and the portrayal of emotions that evoke deep sympathy. The love between Junsei and Aoi, who met when they were young college freshmen and have not been able to forget each other for 10 years, straddles the line between excitement and affection.
The visual beauty of beautiful scenery throughout the cities of Tokyo, Florence, and Milan, including the Duomo Cathedral, a sacred place for lovers, creates an exotic atmosphere. Enya and Ryo Yoshimata's soundtrack left a deep impression. It is filled with gem-like scenes and famous lines created by actors Yutaka Takenouchi and Hye-rim Jin. The poster shows Junsei and Aoi standing looking at each other affectionately against the backdrop of Florence, Italy, while the 20th Anniversary copy above the logo stands out.
The movie 'Between Calmness and Passion' will be available at the Lotte Cinema Theater starting December 6th.
Reporter Ha-neul Lee, Ten Asia greenworld@tenasia.co.kr