MOVIE
The movie '12.12: THE DAY' captures the immediate events of December 12, 1979.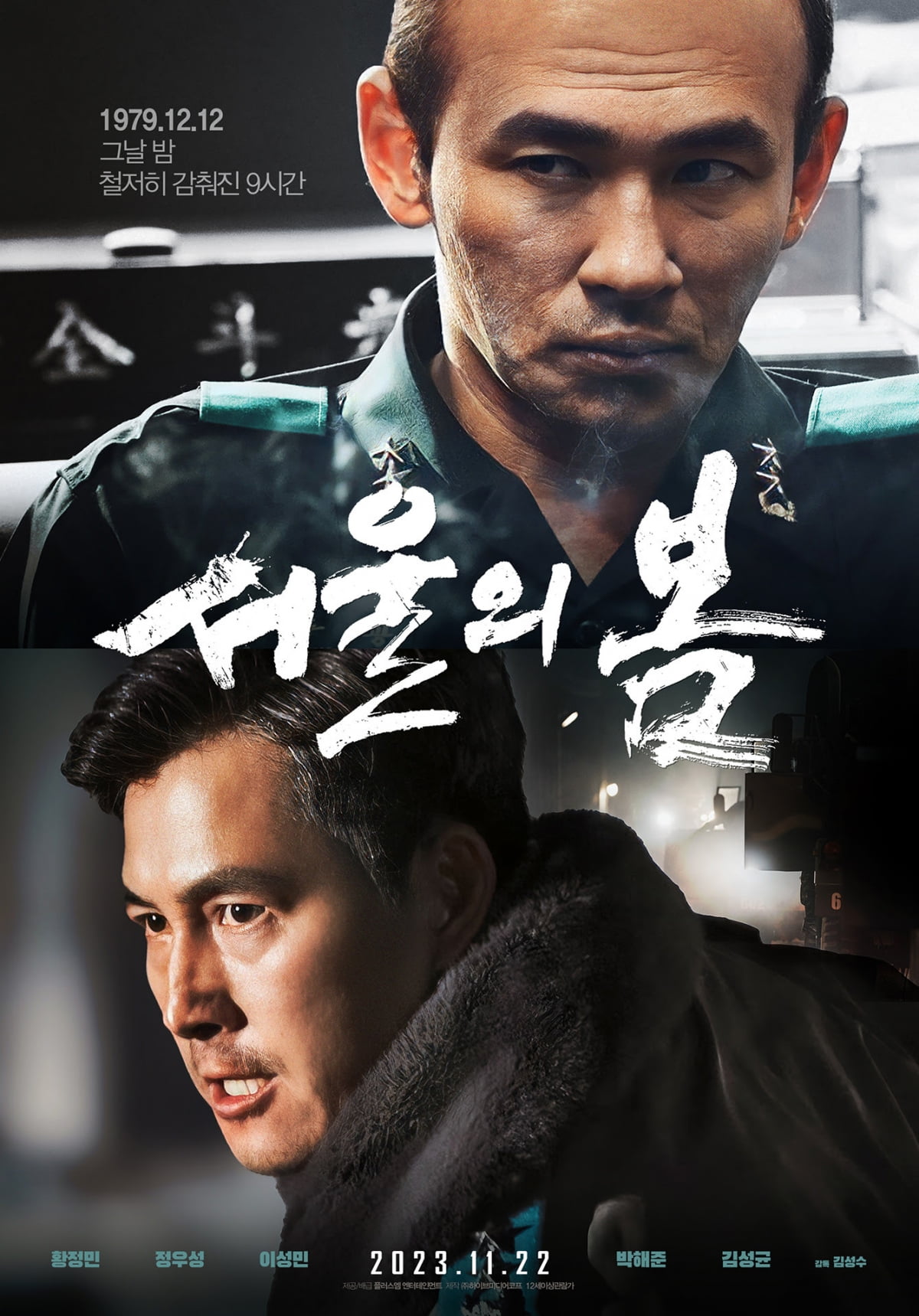 The movie '12.12: THE DAY' (directed by Kim Seong-su) released its main poster and trailer.
'12.12: THE DAY' is a movie depicting the nine hours of action to prevent the rebellion of the new military regime that occurred in the capital Seoul on December 12, 1979.
The main poster creates a clear contrast between Chun Doo-gwang's (Hwang Jung-min) desire for power and Lee Tae-shin's (Jung Woo-sung) belief in protecting his country. The eyes, like a wild beast stalking its prey, show the greed of Chun Doo-gwang, who is planning a military rebellion. Lee Tae-shin foreshadows a tense confrontation with Chun Doo-gwang with an expression full of determination and conviction to prevent a military rebellion.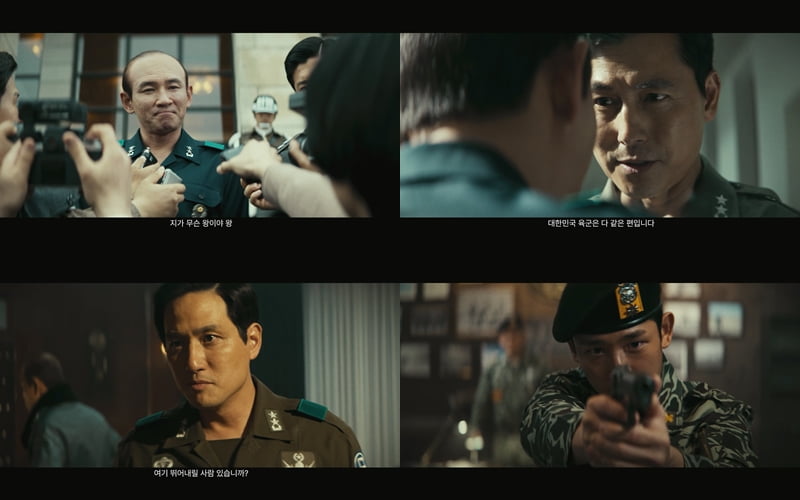 The main trailer shows Chun Doo-gwang and Lee Tae-shin, a security commander and leader of a private organization within the military, plotting a military rebellion. It contains a short conversation between Lee Tae-shin, who replies, "The Republic of Korea Army is all on the same side," and Jeon Doo-gwang, who shows off his displeasure by asking, "Is that so?"
After the 12.12 military revolt, the image of Seoul suddenly engulfed in chaos with war clouds in the air was also revealed. The rebels commanded by Chun Doo-gwang and the suppression forces, including Lee Tae-shin, who are trying to stop it at all costs, are in a tense confrontation, heralding the nine hours of action that will decide the fate of the Republic of Korea.
The movie '12.12: THE DAY' will be released on November 22nd.
Reporter Ha-neul Lee, Ten Asia greenworld@tenasia.co.kr