MOVIE
The value of theater revealed by actor Sol Kyung-gu of the movie 'Boys'
Interview with Sol Kyung-gu for the movie 'Boys'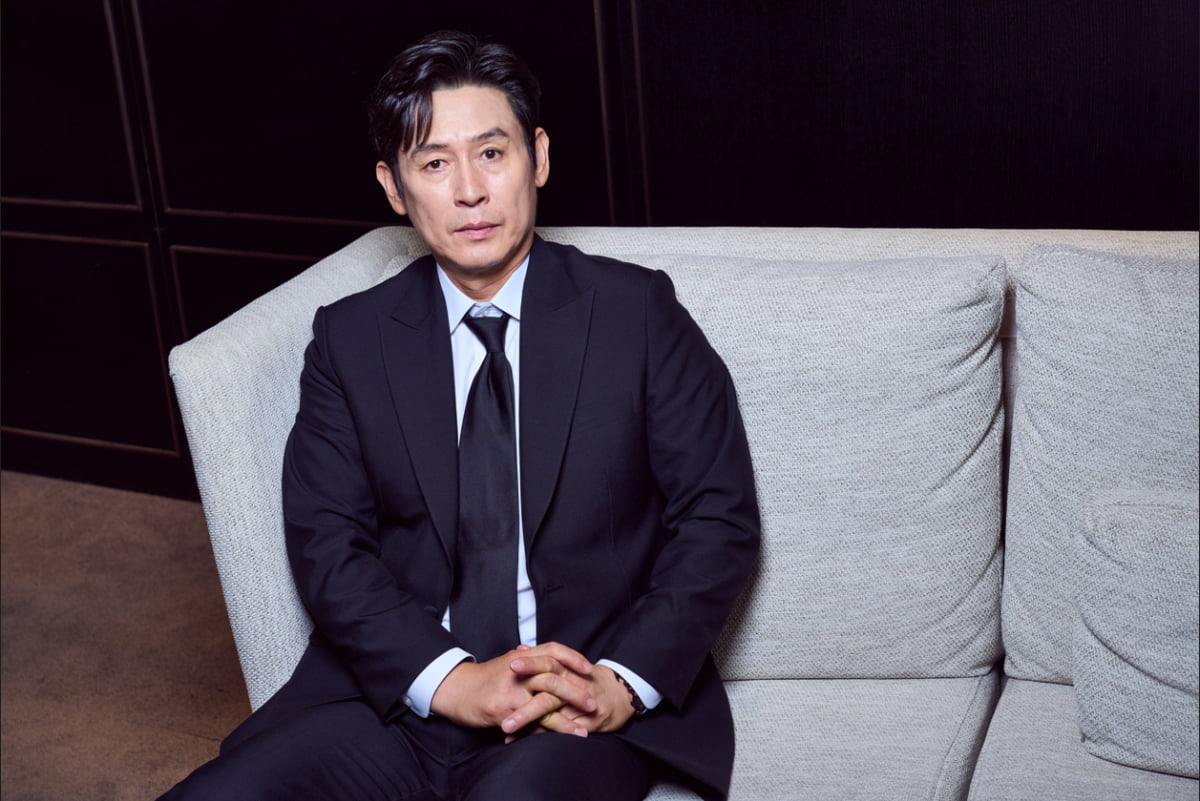 Actor Sol Kyeong-gu's face has a strange sadness in it. Maybe it's because it has a deep connection with true-life movies. If you look at his filmography, you can see that he has appeared in heartbreaking and heavy stories such as 'Silmido' (2003), 'That Guy's Voice' (2007), and 'Wish' (2013).
Sol Kyeong-gu says his mindset is different when filming a movie based on a true story. His sincerity may have been conveyed to us beyond the screen and became a reason to cry and laugh together. This is the moment when we take a close look at the face of Sol Kyeong-gu, who once again delivers a strong resonance in the movie 'Boys' (directed by Jeong Ji-young).
'Boys' is a true story that tells the story of the boys who were identified as the culprits of a robbery and murder case that occurred at a supermarket in a small local town, the detective who reinvestigated the case, and the people surrounding them. Actor Sol Kyeong-gu played the role of Hwang Jun-cheol, the head of the investigation team who reinvestigated the case.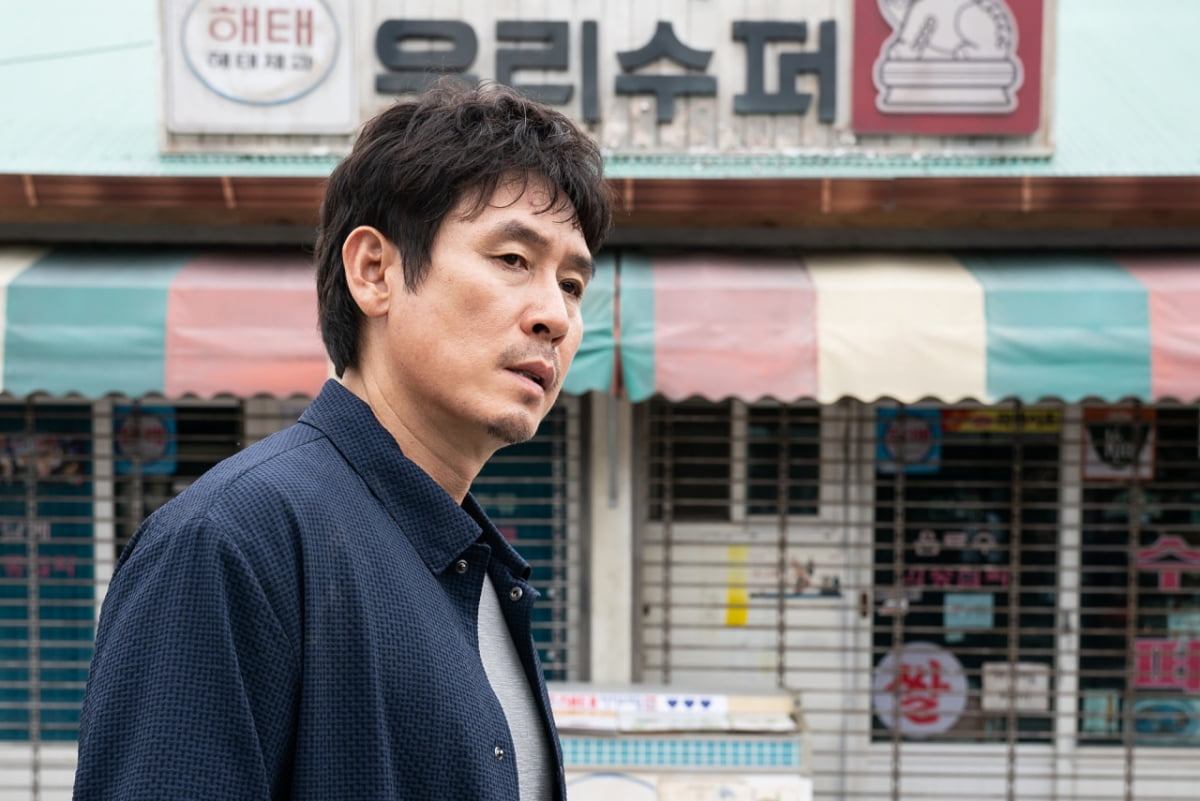 'Boys' is based on the true story of the Samrye Nara Super Incident. Sol Kyung-gu said that he approached the incident with a different mindset as it was a case where there were actual victims and perpetrators. Sol Kyeong-gu said, "Reality is crueler than movies. 'Boys' deals with the story of raising one's voice, but they are unable to resist. When you actually look at them, it seems like nothing has been resolved. They are suppressing it with their hearts. "It's the same," he said honestly.
Sol Kyeong-gu confessed that after all filming was over, he felt a strange feeling after meeting real people. He said, "We had a screening in Jeonju, and the bereaved family, the victim, the real criminal, and lawyer Park Joon-young also came. Lawyer Park Joon-young said, 'Thank you for helping the boys grow up.' In reality, they couldn't do it. They said they were grateful that they had their voices heard in the movie." He said.
Sol Kyeong-gu has appeared in many films based on true events, such as 'Silmido', 'That Guy's Voice', and 'Wish'. When asked if he felt any additional pressure, Sol Kyeong-gu confessed, "I think it's fate. I feel more weighted by meeting them rather than filming them. There are times when I intentionally don't meet them. I feel strange."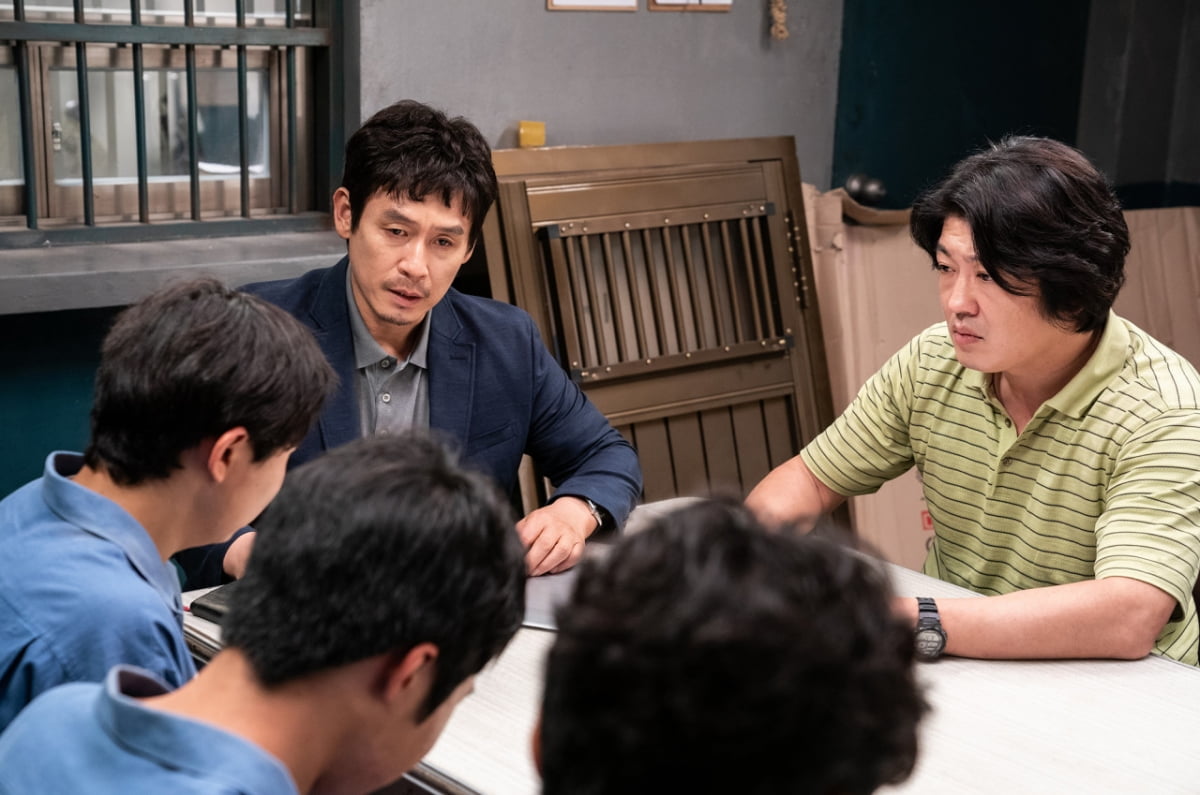 Director Jeong Ji-young, who was in charge of directing, also revealed that he had thought of Sol Kyeong-gu from the beginning as the character of Hwang Jun-cheol in 'Boys.' Sol Kyeong-gu said, "Isn't the nickname 'Crazy Dog'? He is a person with more rational judgment than Kang Cheol-joong's character. He is a crazy dog when it comes to catching criminals, but he is not a crazy person in his daily life. I didn't think about it because I thought it would be similar to Kang Cheol-joong's image." introduced.
Sol Kyeong-gu, who said he gained respect while working with director Jeong Ji-young for the first time on his 40th anniversary since his debut, said, "(The reason I chose the film) was director Jeong Ji-young. He was a person who gave voice to society, so I had faith in him in that regard. I felt like I had to tell this story, and I couldn't refuse. Even the youngest members of the staff think of him as a colleague. They think of it as a horizontal relationship. They really have a different mindset. Rather than thinking of themselves as adults, they felt like coworkers working together. That's how I grew older, too. "I want to," he said, expressing his affection.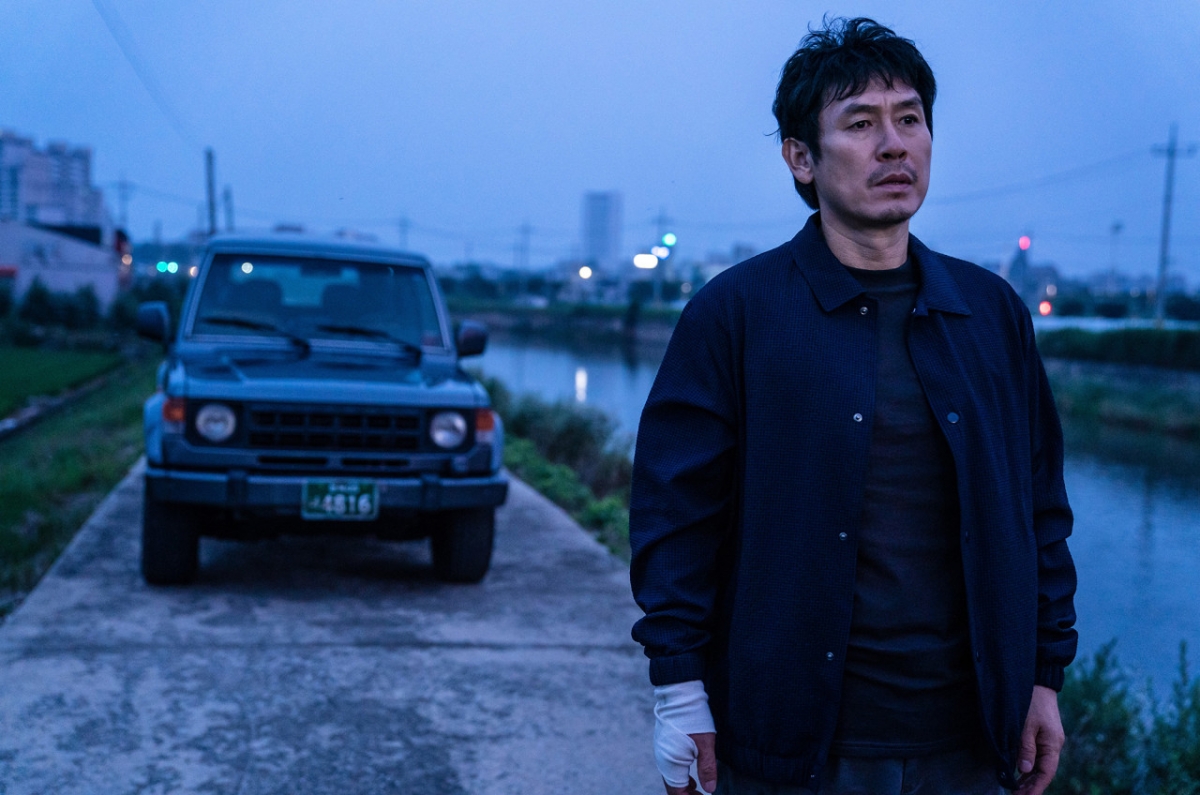 In 'Boys', Hwang Jun-cheol's reliable helpers appear as he struggles to pursue the truth of the incident. Regarding Heo Seong-tae, who plays junior detective Park Jeong-gyu, "Isn't he an actor who only plays villains? In 'Boys', he plays a good role. I asked the director rather than recommend him. In the end, I think it was fate. He really liked him. That's the kind of person he was. Really. "I was very shy and nervous. At that time, we were playing 'Squid Game' together."
Actress Yeom Hye-ran, who plays the role of Kim Gyeong-gi, the wife who supports Hwang Jun-cheol during the re-investigation, cannot be left out. Regarding Yeom Hye-ran, who has recently been called the so-called box office fairy for 'The Glory' and 'Mask Girl', Sol Kyeong-gu said, "Actress Yeom Hye-ran is a character who creates a house when it is a house and a restaurant when it is a restaurant. She helped create the character of Captain Hwang. These days. "He is a box-office fairy, and they said he was in charge of good looks in 'Boys.' He is a very good actor, humble, and a very nice person."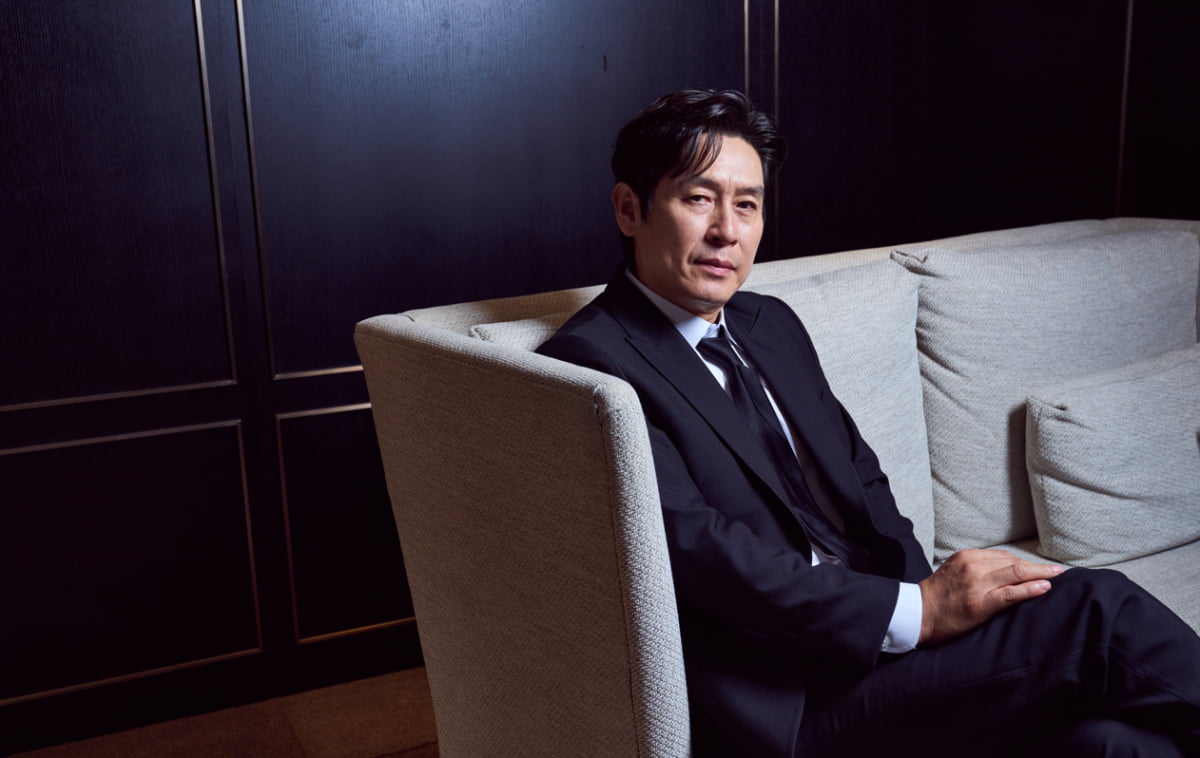 Sol Kyung-gu, who debuted in 1999 with the film 'Peppermint Candy' (directed by Lee Chang-dong) and experienced a renaissance in Korean film, mentioned the shrinking Korean film market after the pandemic. "When filming 'Silmido', director Kang Won-seok was trapped on the island, so we had a lot of company dinners with acquaintances. We always toasted and said you're welcome. Everyone thought to themselves, 'We're crazy.' They said they came up with an absurd number at that time. He explained, "These days, there are even articles on the 1 million milestone celebration. I wonder if another good day will come. Of course, I think we need more time."
He also emphasized that the reason and value of the theater's existence are 'independent things.' Sol Kyeong-gu said, "(Still) what moves my heart is like the theater. Isn't it something I choose to go to? There is something overwhelming about the big screen. Of course, there are things that have changed from the film days. I didn't know a world like this would come, but what kind of world will it be?" "I don't know if it will come, but I can't live without it," he emphasized.
Reporter Ha-neul Lee, Ten Asia greenworld@tenasia.co.kr