MOVIE
'The Marbles' 4DX shortage begins, "Guaranteed switching action experience"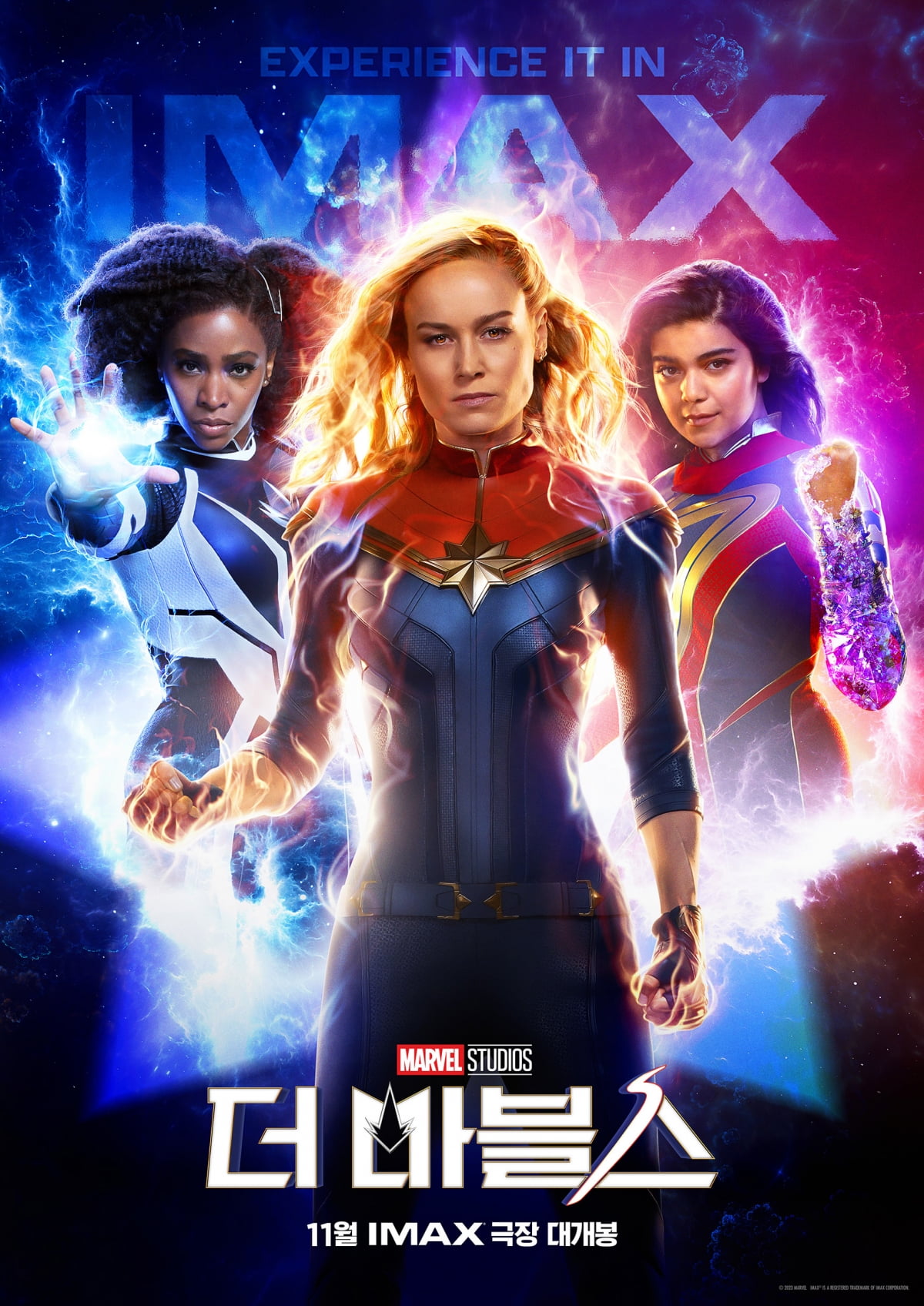 'The Marvels', the second story of the MCU (Marvel Cinematic Universe) superhero Captain Marvel and the best blockbuster of 2023, confirmed screening in IMAX, 4DX, ScreenX, and Dolby Cinema, and revealed viewing points for each special theater.
The new MCU film 'The Marvels', directed by Nia DaCosta, a rising star in Hollywood, faces a crisis in which Carol Danvers, the hero who protects the universe, changes positions with Monica Rambeau and Ms. Marvel Kamala Khan every time she uses her powers. A hero action blockbuster that unexpectedly introduces new team play.
'The Marvels' has confirmed its release in various formats, including IMAX, 4DX, ScreenX, and Dolby Cinema, as well as 2D general theaters, raising expectations that it will provide a more diverse and enjoyable cinematic experience. The MCU hero blockbuster, which is attracting attention for its increasingly expanding worldview and cosmic scale, can be said to be a must-see movie in special theaters.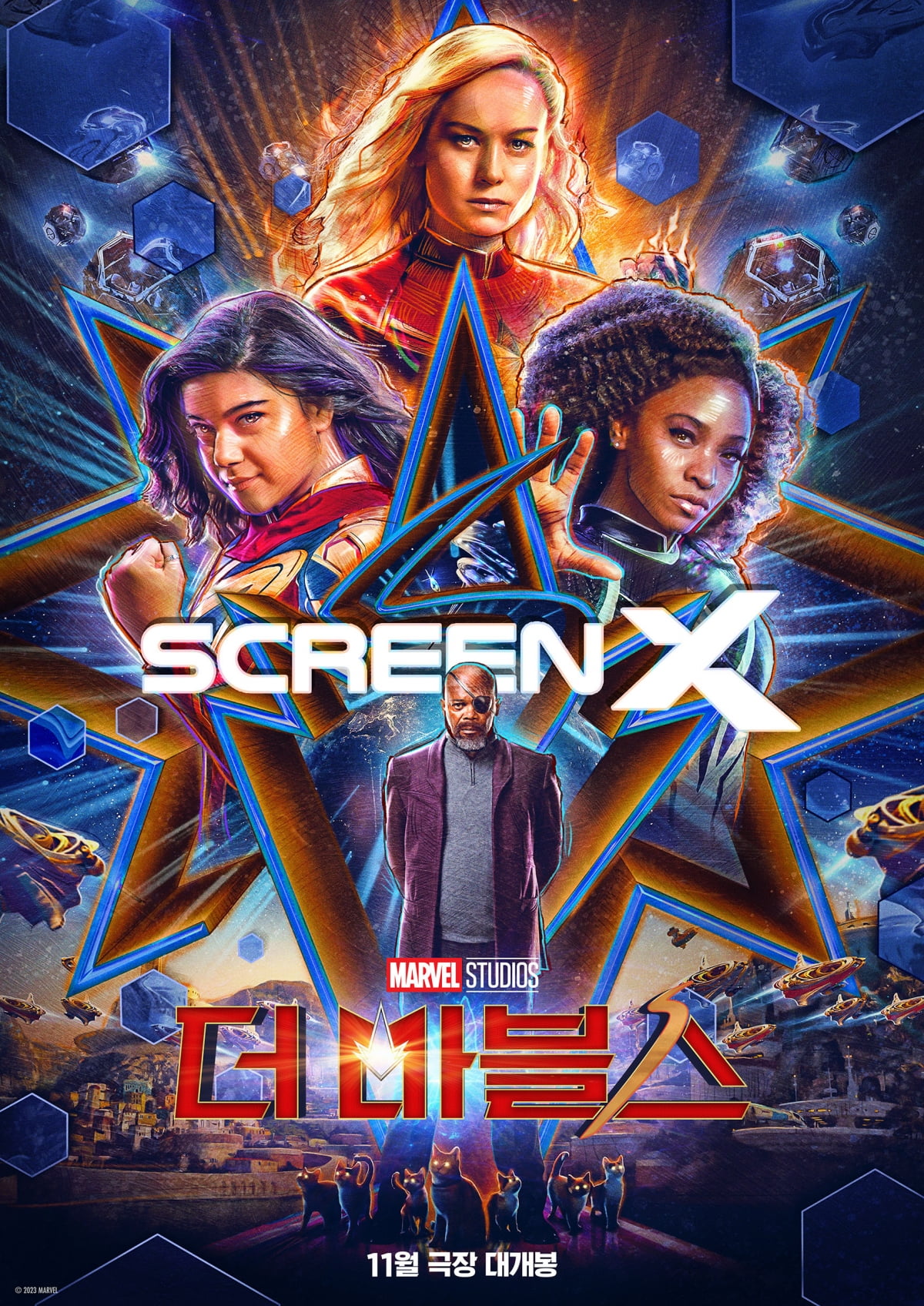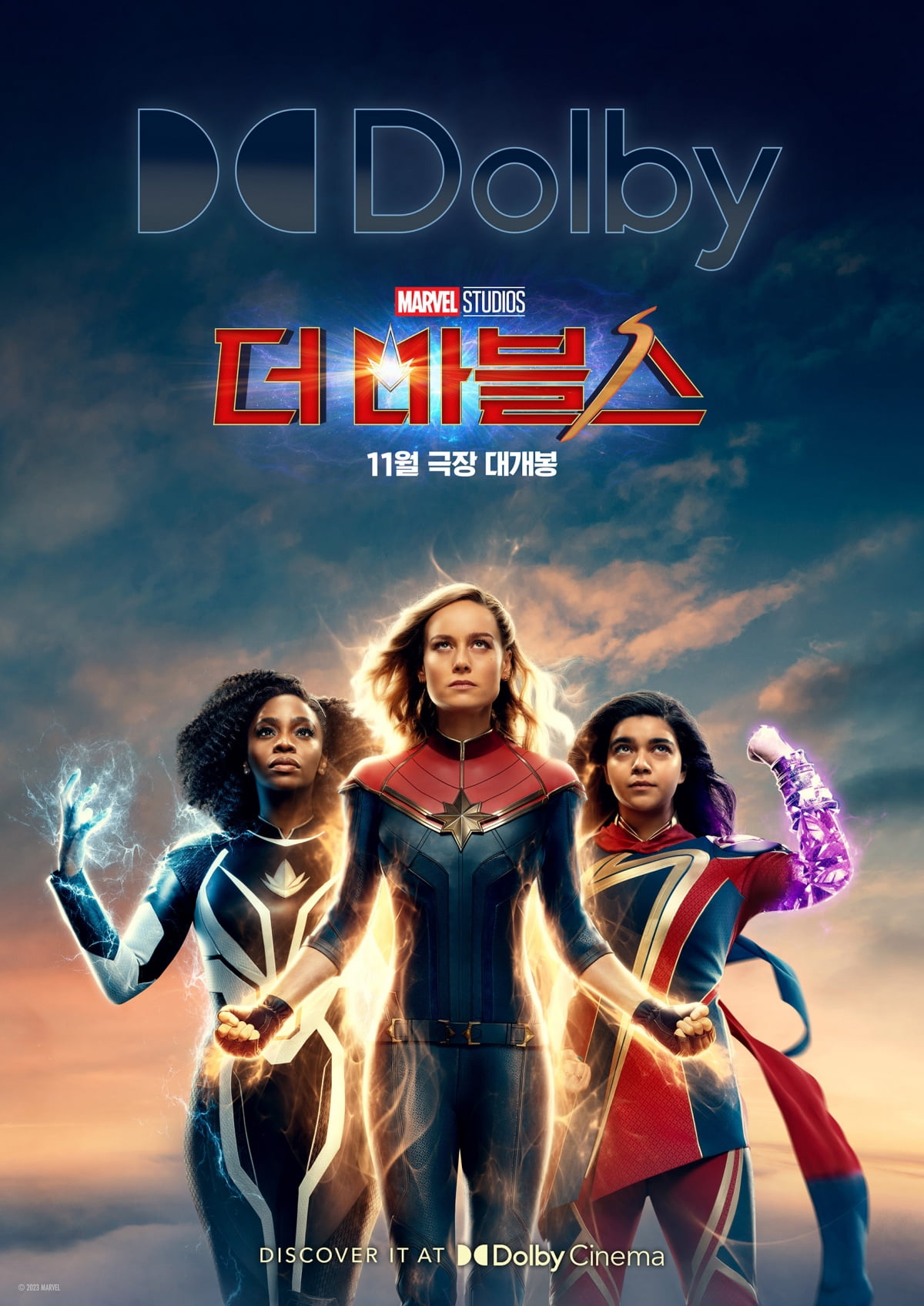 In particular, 'The Marbles' is a unique setting in which the three light-controlling heroes change positions each time they use their abilities, heralding unprecedented action, further amplifying expectations for the experience in the special theater.
First of all, in IMAX, the spectacular and grand scale will be conveyed as the team 'Marvels' shows cosmic action throughout the universe and planets. In addition, 4DX allows you to realistically enjoy exciting switching actions and guarantees the best genre experience. ScreenX's screen, which is open on the left and right, provides a high sense of immersion by allowing you to fully feel the space background where the heroes will play and the visuals that stimulate the five senses. Lastly, Dolby Cinema is expected to double the fun of the movie by maximizing the auditory experience through 'The Marbles'' unique cool sound and cheerful and exquisite OST.
'The Marbles', which has been confirmed to be screened in IMAX, 4DX, ScreenX, and Dolby Cinema and whose poster has been released, will be released on November 8.
Choi Ji-ye, Ten Asia Reporter wisdomart@tenasia.co.kr