MOVIE
Director Hirokazu Koreeda's film 'The Host' is confirmed to be released in Korea on November 29th.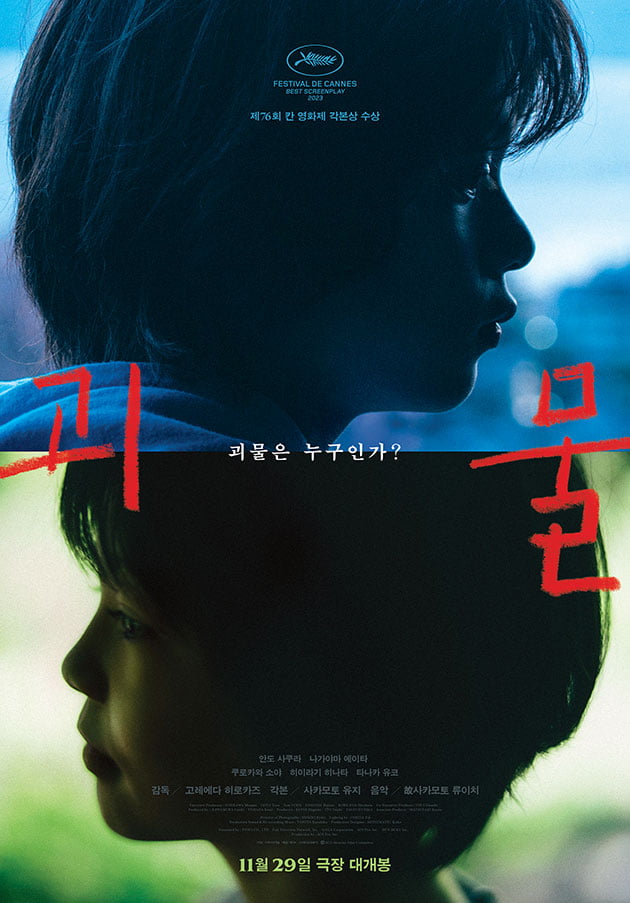 Director Hirokazu Koreeda's new film 'Monster' has confirmed its release on November 29.
'Monster' is a story about a mother who notices something strange in her son's behavior that has changed beyond recognition and goes to the school to find everyone around him involved in a mysterious incident going through a whirlwind of emotions. It also won the Best Screenplay Award at the 76th Cannes Film Festival. Screenwriter Yuji Sakamoto, Asia's first Academy Award-winning musician, the late Ryuichi Sakamoto, and other world-renowned masters worked together.
The launching poster features Soya Kurokawa as 'Minato' and Hinata Hiiragi as 'Yori'. The phrase "Who is the monster?", which seems to project the children's profile, creates tension.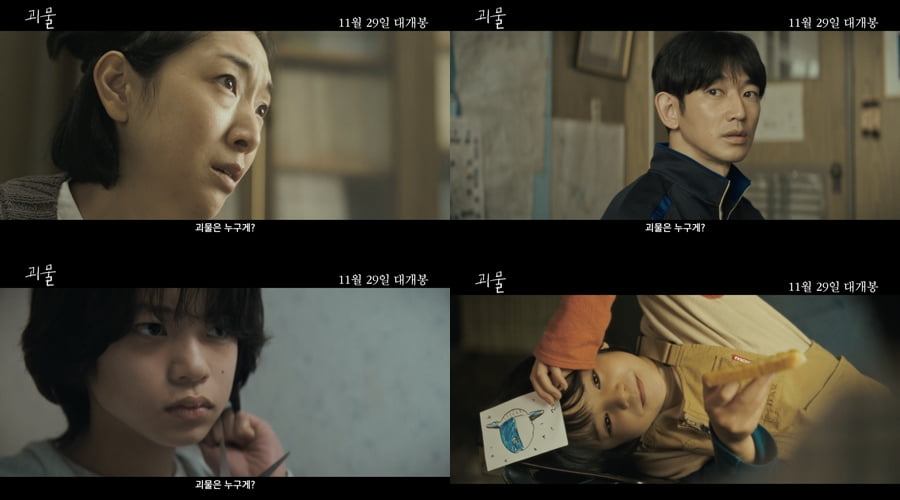 The teaser trailer begins with the innocent appearance of the children Minato and Yori. Next, the images of his mother Saori (Sakura Ando), who noticed a change in her son Minato and visited him at school, and the people around him, including his elementary school homeroom teacher Hori (Eita Nagayama), are highlighted. Lastly, it shows blood dripping from someone's slipper, foreshadowing that a mysterious incident will occur between them.
Director Hirokazu Koreeda has captivated audiences with his directing that delicately handles everyday moments, focusing on the emotions and relationships hidden inside humans through numerous works such as 'Nobody Knows', 'That's How You Become a Father', and 'A Family'. .
The movie 'The Monster' will be released in Korea on November 29th.
Reporter Ha-neul Lee, Ten Asia greenworld@tenasia.co.kr