MOVIE
David Fincher's movie 'The Killer' missed the target with just one mistake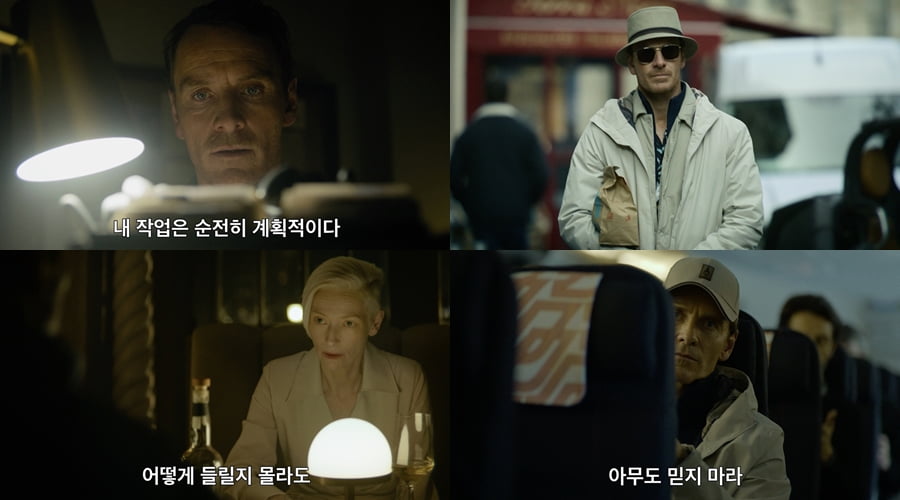 Netflix released the main trailer for director David Fincher's new film 'The Killer'.
'The Killer' is an action noir thriller that tells the story of a cool-headed killer who strictly controls himself and only works according to a plan, and misses his target with just one mistake. Director David Fincher, who has fluent genre variations and sensuous directing skills such as 'Seven', 'Fight Club', 'Gone Girl', and 'Mank', joined hands with Michael Fassbender and returned with 'The Killer'.
The main trailer begins with the killer observing his target in an empty building in Paris for several days. He has unique characteristics such as doing yoga while waiting for his target, listening to 'The Smiths', and wearing a Hawaiian shirt and a bun hat. Due to unexpected variables, the bullet misses its target, and he faces failure for the first time in his life. He manages to escape and reach the hideout, but the price of failure has already turned his life into a mess. Now the killer has one goal. To give back and make sure something like this never happens again.
Actor Michael Fassbender, who plays the role of a killer who has his own philosophy and strictly distinguishes between reason and emotion, overwhelms the audience with his dense acting from inner acting to action. Alice Howard, Charles Parnell, Kerry O'Malley, Sarah Baker, Sophie Charlouch and Tilda Swinton join forces to heighten expectations.
Director David Fincher said, "I thought it would be fun to take away all the 'cool' killers that have been portrayed in movies so far. I wanted to portray him as someone who wouldn't be noticeable at all even if I saw him on the street." He admired Michael Fassbender, saying, "He has strong energy, both emotionally and rationally. However, if you ask him to turn off all that energy, he is an actor with the incredible ability to leave only an empty vacuum."
Michael Fassbender also said about the director, "A director who shows exactly what he wants, and I experienced a different way of filming than other directors."
The movie 'The Killer' is currently showing in select theaters and will be available on Netflix on November 10th.
Reporter Ha-neul Lee, Ten Asia greenworld@tenasia.co.kr