MOVIE
Loyalty revealed behind Jung Woo-sung's stern expression in the movie 'Spring in Seoul'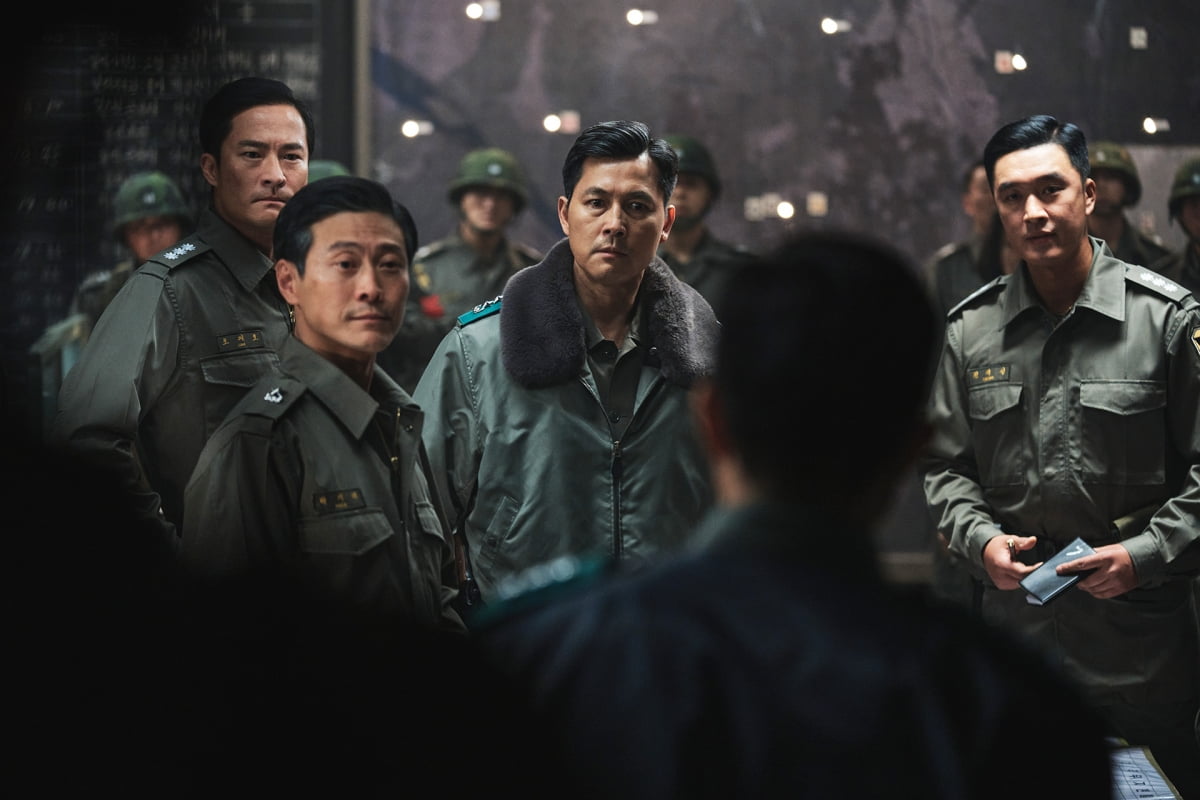 The movie 'Spring in Seoul' (director Kim Seong-su) released a character still of actor Jung Woo-sung, who played Lee Tae-shin, the commander of the Capital Security Command.
'Seoul Spring' is a movie depicting the nine hours of desperate action to prevent the rebellion of the new military regime that occurred in the capital city of Seoul on December 12, 1979. Actor Jung Woo-sung played the role of Lee Tae-shin, the commander of the capital security forces, who is in sharp conflict with the rebels to protect the capital, Seoul.
In the still, Jung Woo-sung expresses the image of Lee Tae-shin, a soldier with loyalty and faith in his country, with intense eyes and a firm expression. He plays a character who struggles to fulfill his original mission as a 'soldier protecting the country' without wavering in the face of a military rebellion.
Director Kim Seong-soo said, "I portrayed Lee Tae-shin as a person who is clearly different from Jeon Doo-gwang, a greedy and manipulative character. When I portrayed Lee Tae-shin as a dependable father-like figure who upholds his beliefs and fulfills his responsibilities and duties, he resembles Jeon Doo-gwang in the movie. "I thought the confrontation between Lee Tae-shin would seem more tense. Jung Woo-sung is an actor with pure stubbornness and belief in acting, and I thought there was a connection with Lee Tae-shin's character," he expressed his trust.
Actor Jung Woo-sung said, "I felt that I could contribute to increasing immersion in the movie by acting in a way that conveyed Lee Tae-shin's beliefs well to the audience. I poured all my capabilities as an actor into expressing this character and formed a consensus. "I tried to create a character that I could play," he explained.
The movie 'Spring in Seoul' will be released on November 22nd.
Reporter Ha-neul Lee, Ten Asia greenworld@tenasia.co.kr