MOVIE
Movie 'Alienoid Part.2' confirmed to be released in January 2024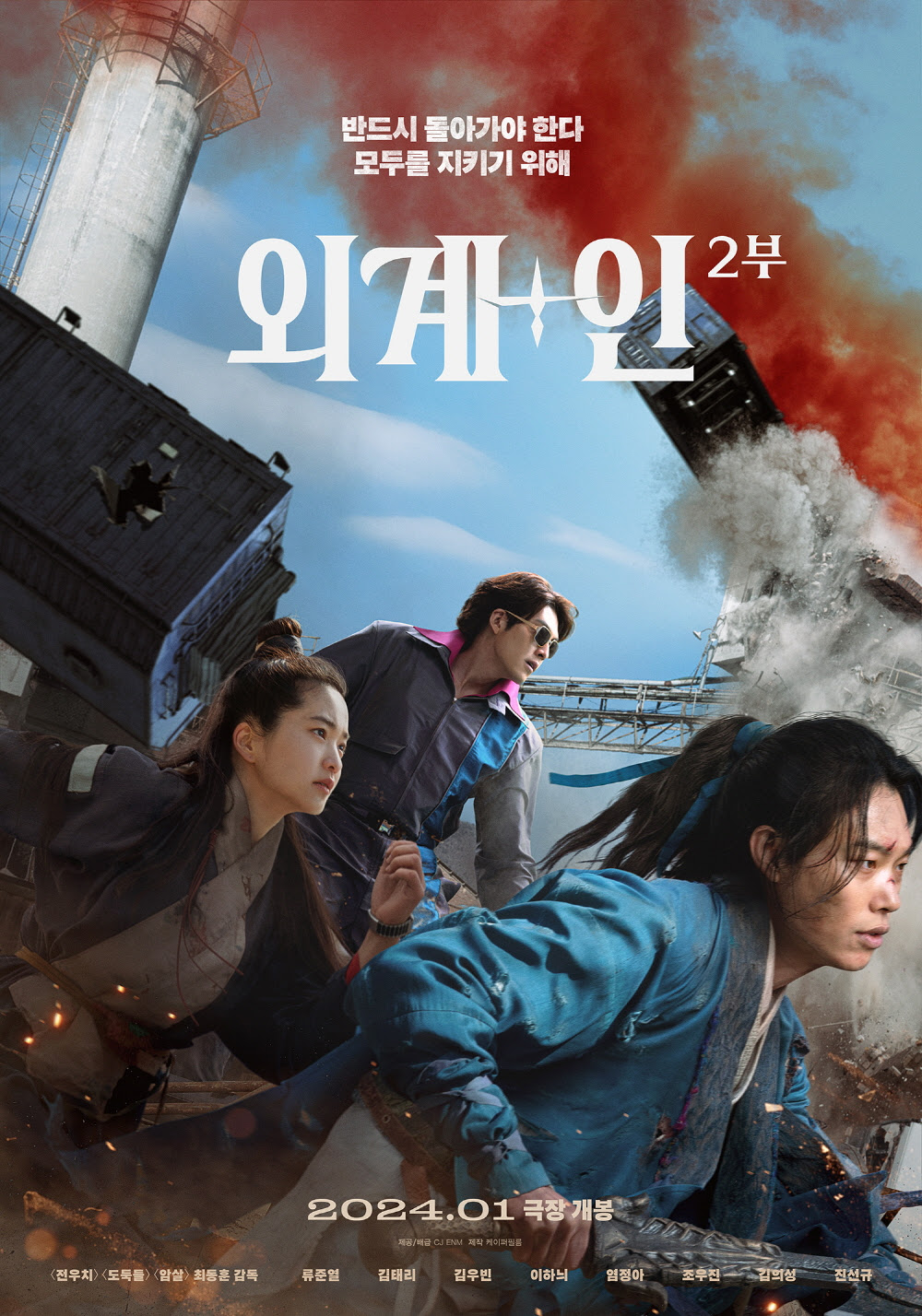 The movie 'Alienoid Part.2' (director Choi Dong-hoon) has confirmed its release in January 2024.
Part 2 of 'Alienoid Part.2' is a movie depicting the story of humans and gurus trying to save everyone by returning to the present while hidden secrets are revealed in the fierce battle for the new sword.
'Alienoid Part.2', the final installment of director Choi Dong-hoon's first series, is expected to resolve all questions left over from Part 1. In addition to the hot synergy of actors Ryu Jun-yeol, Kim Tae-ri, Kim Woo-bin, Yeom Jeong-ah, Jo Woo-jin, and Kim Eui-seong in Part 1, Lee Ha-nui, who foreshadows the performance that was hidden in Part 1, and Jin Seon-gyu, who plays the blind swordsman Neungpa, have joined the cast.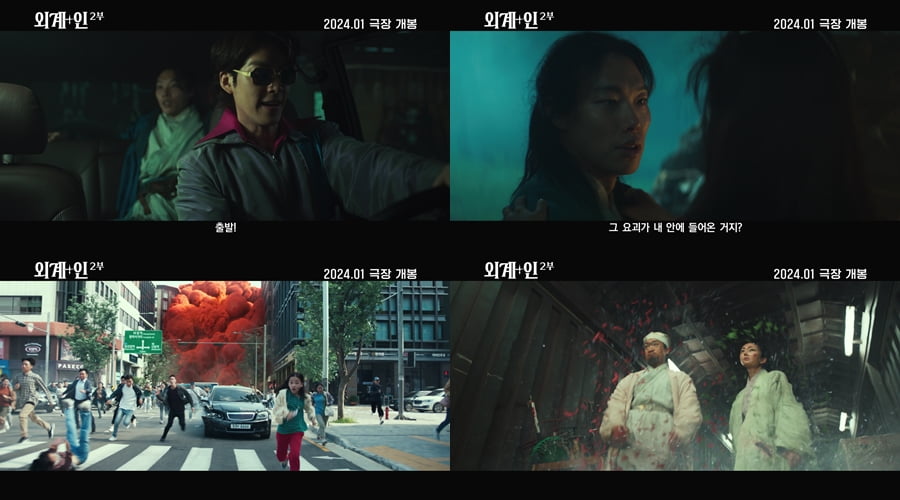 The teaser poster focuses attention on the images of Muruk (Ryu Jun-yeol), Ian (Kim Tae-ri), and Thunder (Kim Woo-bin) confronting the Hava explosion that will put everyone in danger. The solemn sight of the three characters running while staring at the same place against the background of the collapsing building debris and the red hava, the alien atmosphere, is a sign of 'We must go back.' Combined with the copy 'To protect everyone', it raises expectations for the story that will unfold in part 2 in an unpredictable situation.
The teaser trailer amplifies curiosity by depicting Ian, who has recovered the divine sword from Goryeo, returning to the future with Muruk and two immortals, Heukseol (Yeom Jeong-ah) and Cheongwoon (Cho Woo-jin), to prevent the explosion of Hava. In particular, in Part 1, Thunder, who disappeared after falling to Goryeo with young 'Ian', appears and foretells that the door of time to the future will be opened. The change in the relationship between Muruk and Ian, who realizes that something exists inside his body, suggests that the development of Part 2 will take a new turn. It announces the appearance of a variety of characters, including Min Gae-in (Lee Honey), a judicial investigator at the Korea Customs Service, blind swordsman Neung-pa (Jin Seon-gyu), and a villain with a strong presence, Jajang (Kim Eui-seong).
The movie 'Alienoid Part.2' is scheduled to be released in January 2024.
Reporter Ha-neul Lee, Ten Asia greenworld@tenasia.co.kr