MOVIE
Actress Shin Hye-sun of the movie 'Brave Citizen' says, "I want to study myself."
Interview with 'Brave Citizen' Shin Hye-sun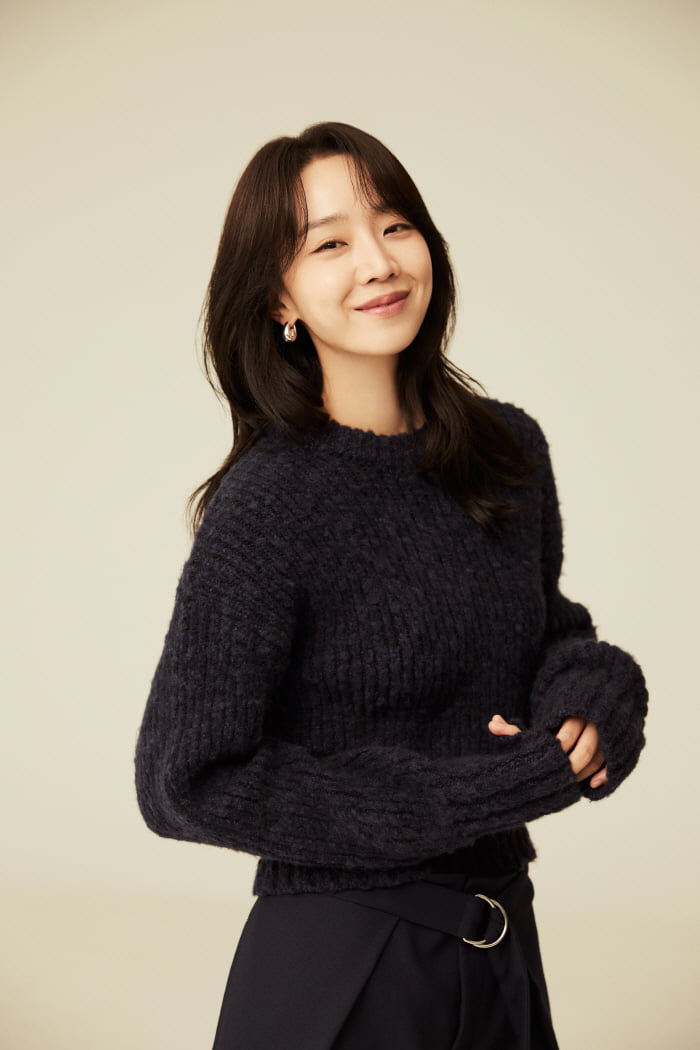 Actress Shin Hye-sun is brave. Rather than being limited to one genre or setting limits, she never stops taking on challenges ranging from romance queens to thrillers and action scenes. Just this year, he met the public with the drama 'Please Take Care of This Student', the movies 'Target', and 'Brave Citizen'. Nicknames are also varied. Recently, the nickname 'Judang' was added to 'Adeol TV Noona'. It means a thousand faces.
Shin Hye-sun, who has always shown heart-opening coolness through lovely and refreshing characters, plays a small citizen in 'Brave Citizen' and shows a kind of fantasy. We may gain a strange sense of catharsis by watching Shin Hye-sun show the kind of encouragement and punishment that cannot be easily achieved in reality. What is the driving force that keeps actress Shin Hye-sun moving without getting tired? Shin Hye-sun said, "I want to research whether I can create this kind of feeling." This may be why the public keeps wanting to see Shin Hye-sun.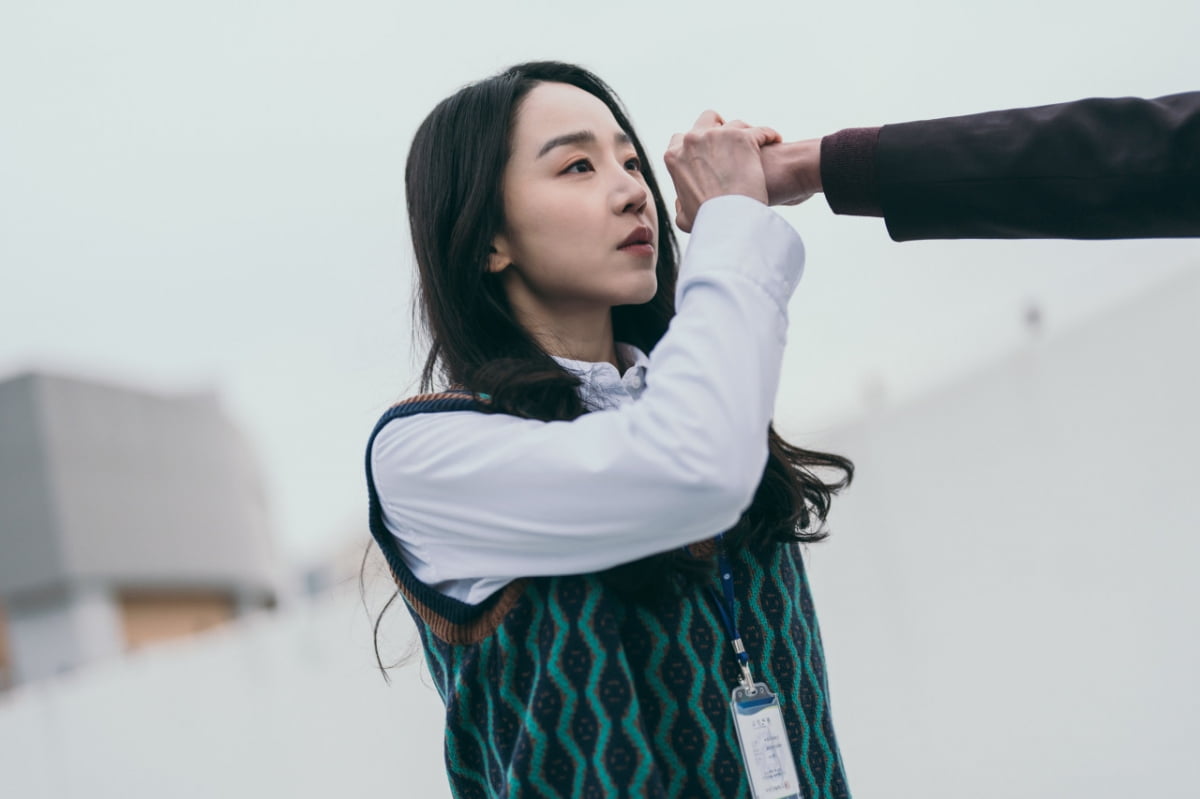 The movie 'Brave Citizen' is an exciting story that unfolds when So Si-min (Shin Hye-sun), a part-time teacher who pretends not to see injustice, pretends to have no temper, and has weak fists, encounters the evil deeds of Han Su-gang (Lee Jun-young), an absolute power who has crossed the line. . Actress Shin Hye-sun played the role of a small citizen who lived with a temper even when she saw injustice.
'Brave Citizen' is a timely take on the recently emerging issues of violation of teaching rights and school violence. However, Shin Hye-sun, who said that she did not have it in mind at the time of filming, said, "Although it was a story that happened at school with a teacher, I thought it was me who was not brave with people who crossed the line. Of course, those who see the school violence scene may feel uncomfortable. "I think our movie is a fantasy rather than a movie that tries to make some kind of social accusation. Thematically, it felt like I was bringing out the courage I had inside me," he said.
Shin Hye-sun chose the 'Brave Citizen' scenario because it embodies a type of fantasy that cannot easily occur in the real world. He said, "When I received the script, I didn't want to be limited to character or genre. I wanted Shin Hye-sun to have various experiences, regardless of the rise and fall. I had never done action before, and I had a romantic interest. The villain Han Su-gang also didn't have any narrative. "It was good," he said.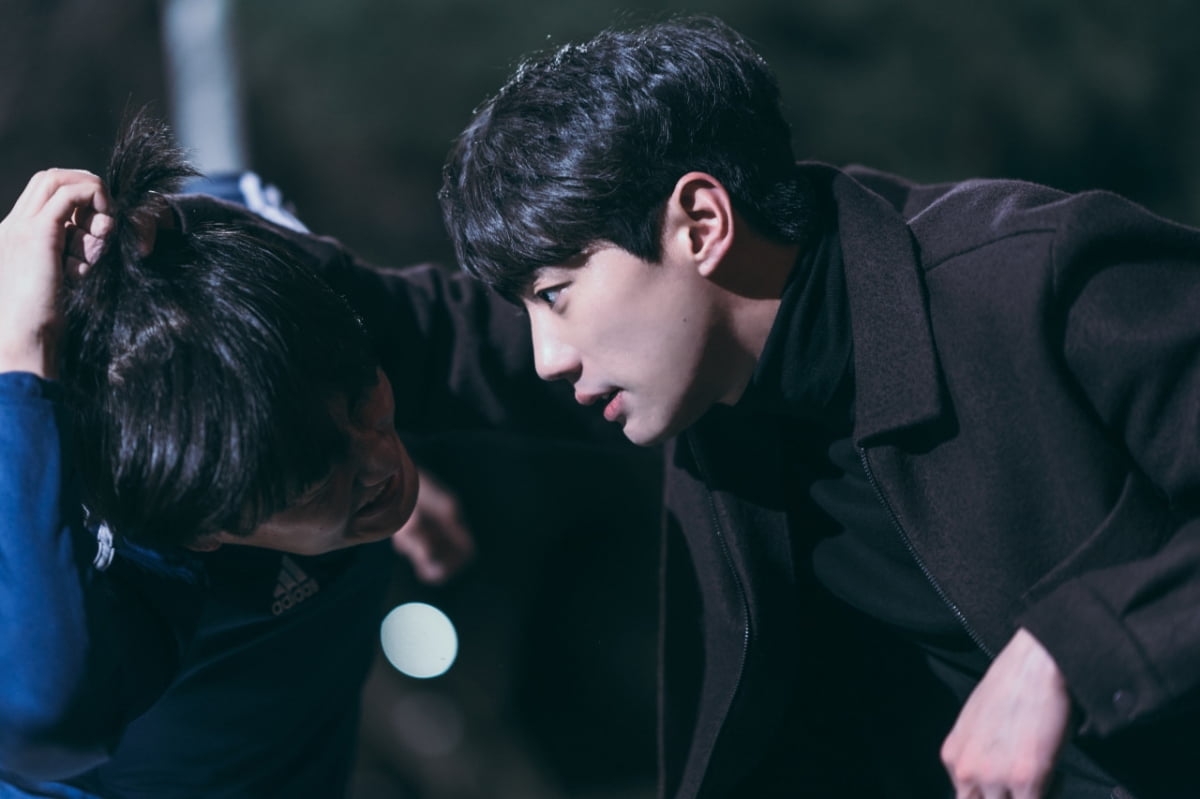 In the play, the 'small citizen' character played by Shin Hye-sun's anger gauge builds up due to villain Han Su-gang's heinous actions, and eventually explodes, unable to tolerate the injustice. When asked about synchronization with the character, Shin Hye-sun honestly explained, "I think I would tolerate it (in a situation where I see injustice). I'm not a strong-willed person like Shi Min, and my bones are weak. That's why it was like a fantasy."
Lee Jun-young, who plays Han Su-gang, who has no blood or tears, is truly a 'bad guy' and causes anger throughout the running time. Shin Hye-sun, who saw Lee Jun-young's villain role in front of her eyes, revealed the behind-the-scenes stories about Lee Jun-young that she experienced on set. Shin Hye-sun said, "Jun-young is a very kind friend and has a soft heart. (On set) In particular, he shed tears while filming the kimbap scene. When I saw him on screen, I thought, 'Look at this kid.' He seems like an attractive actor. What is his real personality like? "It seemed like he was really having a hard time. I think he did a great job because he was so vicious on set," he said, praising him.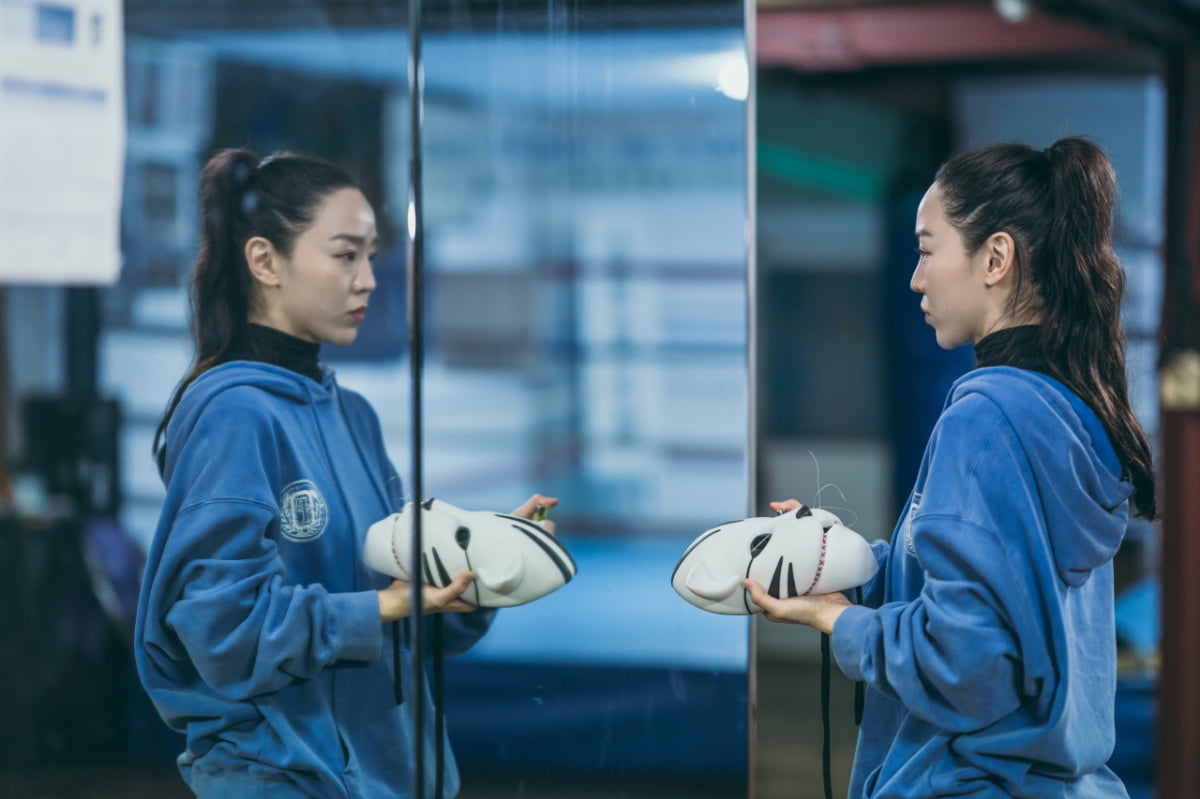 Shin Hye-sun, who wears a cat mask to hide her identity and engages in a bloody fight with the villain Han Su-gang, prepared for the scene by training her body at action school. Shin Hye-sun said about her preparation process, "I was locked up in the action school for quite a long time. I'm not someone who is physically fit and doesn't exercise, so it took an incredibly long time for me to learn even one technique. Isn't there a scene in the scenario where a promising boxer is boxing?"
When asked if he continued boxing as a hobby even after the filming of the movie was over, he said, "I quit right away. As soon as filming was over, I stopped immediately. I trained with roundhouse kicks, but it worked out because I found it fascinating. It was a bit of a waste. So I took up Taekwondo. "I thought about learning it, but I just thought about it and quit," he said, laughing.
In the second half, So Si-min punishes Han Su-gang and creates a scene that breaks through all the pent-up frustration. Shin Hye-sun, who said it felt like a kind of discipline, said, "Hitting Su-gang felt like 'I'm going to show off my bravery.' The goal was to get an apology from this friend. I think he wanted to kneel. It was because Su-gang truly kneeled. "Even if it wasn't, it would have been a great comfort to Jin-hyung," he said.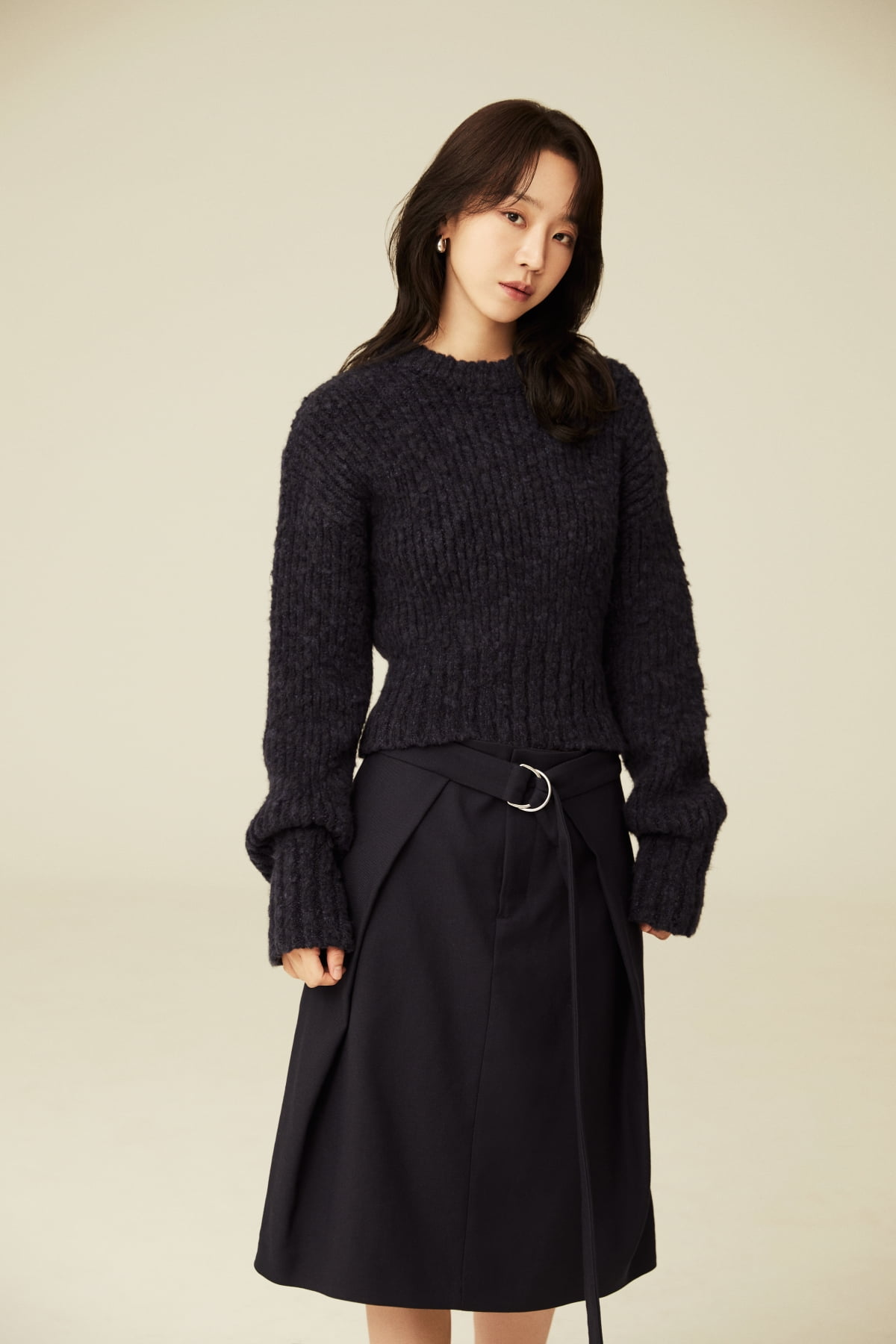 Shin Hye-sun, who debuted in 2013 with the drama 'School 2013' and celebrates her 10th anniversary this year, spent the year working hard with the drama 'Please Take Care of This Student', the movies 'Target', and 'Brave Citizen'. When asked what kind of year 2023 will be remembered as, he said, "I think it was a year where I could see my face at work a lot. I think I will reflect a lot, and conversely, there will be a lot of things I want to do." I looked back.
Shin Hye-sun, who has been loved by the public for her cheerful and cheerful character, is still looking for clothes that suit her. Shin Hye-sun expressed her aspirations, "I still don't know what kind of acting I'm best at. I want to try a variety of things. I also want to research whether I can create this type of feeling."
Reporter Ha-neul Lee, Ten Asia greenworld@tenasia.co.kr