MOVIE
Singer Yoon Sang and son Rise Anton participate in music production for the movie 'New Normal'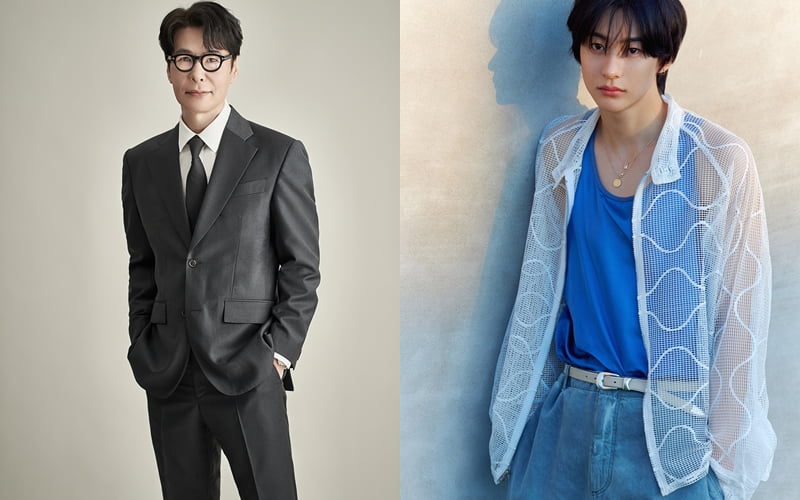 Singer Yoon Sang will participate as a music director in the movie 'New Normal' (directed by Jeong Beom-sik), and Rise member Anton will also participate in music work.
'New Normal' is a new work by K-horror master director Jeong Beom-sik, who directed 'Gidam' and 'Gonjiam', and features Choi Ji-woo, Lee Yu-mi, Choi Min-ho, Pyo Ji-hoon, Ha-dayin, and Jeong Dong-won as the lead roles, heralding a fresh ensemble.
Music director Sang Yoon is one of Korea's leading composers, producers, and musicians. He has created numerous masterpieces, including 'Purple Scent' by singer Kang Su-ji, a representative singer of the 1990s, 'On the Enlistment Train' by Min-woo Kim, and 'My Love in Memories' by Chi-hoon Hwang. I ordered it. Since then, he has created hit songs that transcend the era, such as IU's 'A Story Only I Didn't Know', Ga-in's 'Irreversible', and Lovelyz's 'Ah-Choo'. He is still the best musician through hit songs that are loved more over time. It is considered as
He plans to show off his trendiness once again with director Jeong Beom-sik's new film 'New Normal'. As the godfather of Korean electronic music, it boasts a wide spectrum spanning EDM, traditional classical music, rock, and K-POP. In addition to various genres and styles, it also expresses the characters' emotions through the unique music and unique colors that represent each character. It heightens and maximizes immersion in the movie. Anton, a member of the group RIIZE and the son of music director Sang Yoon, participates in the music production of 'New Normal'.
The movie 'New Normal' will be released on November 8th.
Reporter Ha-neul Lee, Ten Asia greenworld@tenasia.co.kr