MOVIE
Actress Shin Hye-sun of the movie 'Brave Citizen', "Realizing fantasy rather than social accusation"
Interview with Shin Hye-sun from the movie 'Brave Citizen'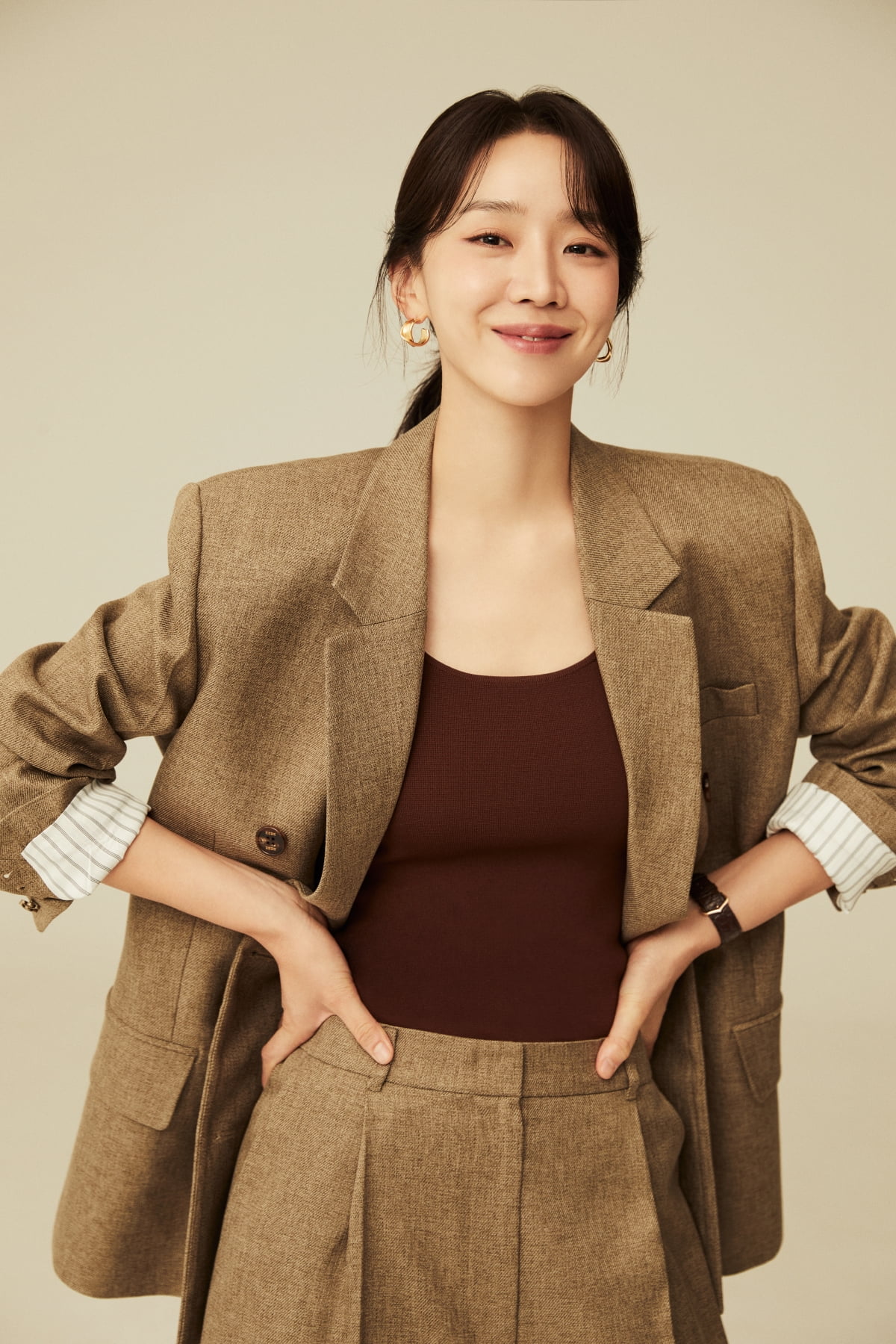 Actress Shin Hye-sun of the movie 'Brave Citizen' honestly expressed her thoughts about the movie being mentioned along with the violation of religious rights, which has recently become a hot topic.
Actress Shin Hye-sun was interviewed about the movie 'Brave Citizen' (directed by Park Jin-pyo) at a cafe located in Samcheong-dong, Jongno-gu, Seoul on the 19th.
'Brave Citizen' is an exciting story that unfolds when So Si-min (Shin Hye-sun), a part-time teacher who pretends not to see injustice, pretends to have no temper, and has weak fists, encounters the evil deeds of Han Su-gang (Lee Jun-young), an absolute power who has crossed the line. Actress Shin Hye-sun played the role of a small citizen who pretended to be weak and lost her temper even when she saw injustice.
Regarding the reason for choosing the scenario of 'Brave Citizen', "When I received the scenario, I did not want to be limited to character or genre. Regardless of the rise and fall, I wanted Shin Hye-sun, the human being I am acting to, to experience a variety of experiences. I have never done an action movie before. "There wasn't, there was a romance. The story was refreshing and fun. I liked that the lecture didn't have any narrative. The goal was to give it a sense of exhilaration," he said.
Regarding the relevance of 'Brave Citizen', which contains the recently emerging issues of violation of teaching rights and school violence, "At the time of filming, it was not a time when it was a social issue. In fact, I did not have this in mind that something like this would happen. Due to the setting, the teacher and It's a story that happened at school, but I thought that I was a person who crossed the line and wasn't brave enough. Of course, those who see the school violence scenes may feel uncomfortable. Rather than a movie that tries to make some social accusation, I think our movie is a fantasy. "I wanted to realize my fantasy and show vicarious satisfaction. Thematically, it felt like I was bringing out the courage I had inside me," he answered.
Shin Hye-sun, who engages in a bloody fight with the unforgivable villain 'Han Su-gang' (Lee Jun-young) in the drama, said she learned a lot at action school. Shin Hye-sun said, "I was trapped in action school for quite a long time. I was not a person who was physically fit and exercised. So it took a very long time to learn even one technique."
So Si-min (Shin Hye-sun), who wears a cat mask and punishes the villain, is a character who used to be a boxer. "In the scenario, there is a scene where a promising boxer is boxing, isn't there? The class teaches Muay Thai. I guess it was the thought that he couldn't win with his hands alone. Boxing." "I thought all I had to do was practice, but we also practiced kicking together," he revealed the story behind it.
When asked if he continued boxing as a hobby even after filming was over, he said, "I quit right away. As soon as filming ended, I stopped immediately. I trained with roundhouse kicks, but I found it interesting and it worked. It was a bit of a waste. So I learned Taekwondo. "I was going to watch it, but I just thought about it and stopped," he said, laughing.
The movie 'Brave Citizen' will be released on October 25th.
Reporter Ha-neul Lee, Ten Asia greenworld@tenasia.co.kr