MOVIE
Actor Yoon Hyun-min of the movie 'Family Glory' says, "I wrote a movie review."
Interview with Yoon Hyun-min from the movie 'Family's Glory'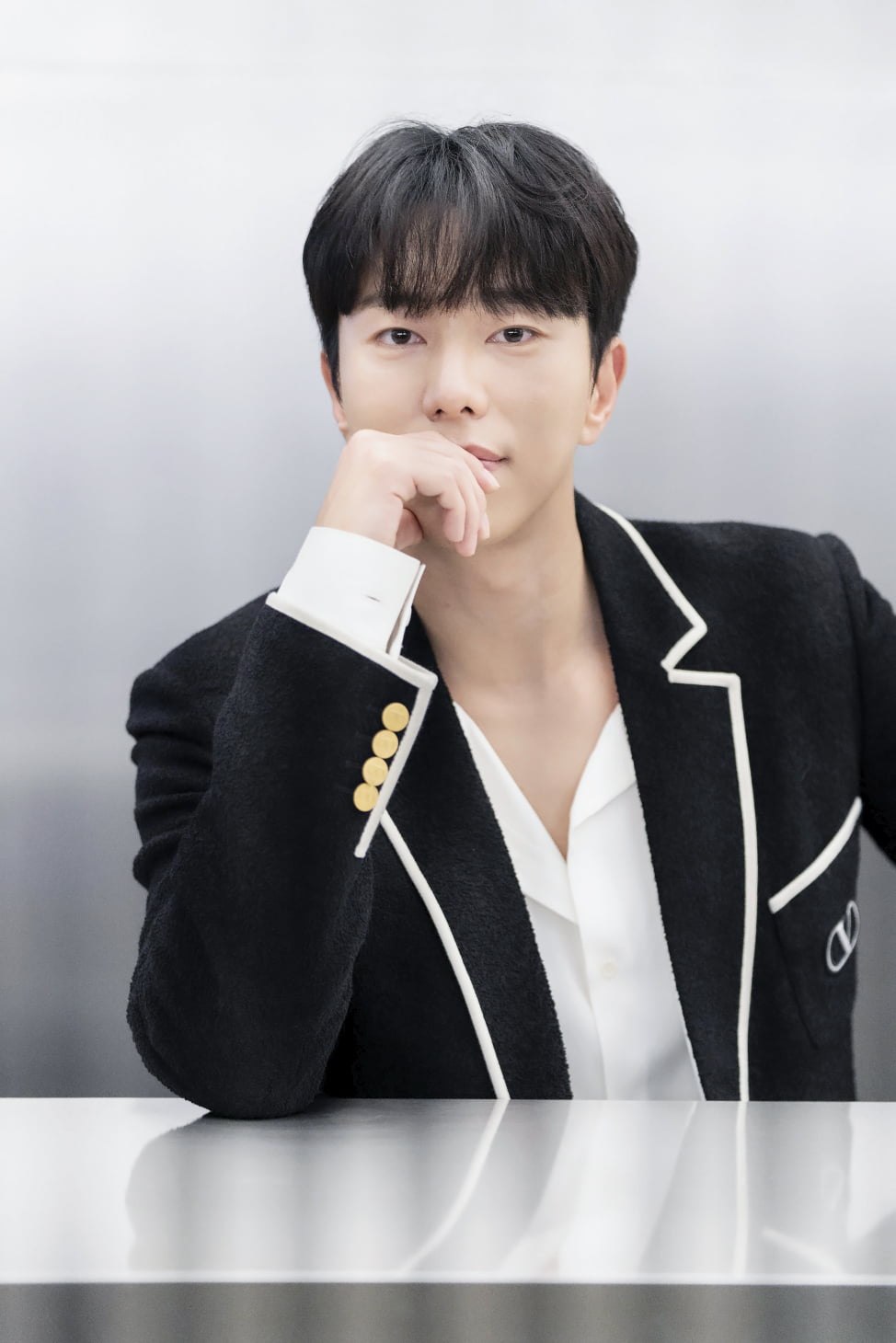 Actor Yoon Hyun-min of the movie 'Family Honor: Returns' said that he looked up all the reviews of the movie.
On the 26th, Yoon Hyun-min was interviewed about the movie 'Family Glory: Returns' (directed by Jeong Tae-won and Jeong Yong-gi) at a cafe located in Samcheong-dong, Jongno-gu, Seoul.
The movie 'Family Glory: Returns' is a comedy depicting the life-or-death marriage battle of the Jang family, who devises all kinds of conspiracies to get the popular star writer 'Dae-seo' and the family's youngest daughter 'Jin-kyung' to marry. Actor Yoon Hyun-min boldly shows off his charm in the role of 'Daeseo', a successful star writer.
'Family Glory: Returns' has been receiving some harsh reviews since its release. When asked if he had looked for a reaction, Yoon Hyun-min said, "I looked through all the reviews, and it's a bit bitter. I went to a lot of oriental medicine clinics. I talked to the director on the phone before the reading and told the director that this was a cartoon-like script. It wouldn't be acceptable for an actor to act in today's era. "I said it might be fun, but I thought it might be fun and light to watch. I thought it might be a problem with my capabilities. I said I'd do my best until it was pulled from theaters across the country." He added, "If I could be criticized by someone and bring laughter, I thought it would be good to keep coming out because diversity in movies is important."
Next, Yoon Hyun-min revealed his recent situation and said that he wants to continue working without stopping. He said, "I was unable to work for about two years due to personal family circumstances, and spent time with my father until the end. There was a change in my personal outlook on life. If I did one romantic comedy, I waited for the next drama to be in a genre other than romantic comedy. Even if it breaks, there is still something left. "I thought I would become stronger as an actor because I gained experience. I am planning to run like crazy starting this year," he said.
Hyunmin Yoon, who quit baseball and started acting, calmly spoke about his acting philosophy. Yoon Hyun-min said, "I started acting at the age of 26, and I didn't even major in it. I thought the time to become the main character was over 40. Isn't it greedy to play the main character right away? At that time, I decided not to be criticized for my acting. "I feel a little impatient. Even then, I think about what I would do if I acted like I do now. That's why I enjoy just thinking about acting now," he explained.
He continued, "Personally, I like Hugh Grant. When it comes to Korea's Hugh Grant, I thought there was no one other than the late Kim Joo-hyuk. He played a small role in a movie called 'Fighting Spirit.' It was when I performed in Daehakro, and he came to Seoul and watched it. 'You. He said, 'You will become the main character later. Act like this.' He said nice things to me. I fell in love with him at that time."
When asked if there was a role he would like to challenge in the future, he expressed his aspirations, saying, "I want to play a terrible villain. The eyes are really ugly. I think it would be a mask that suits a villain well. I also want to see my villainous side."
The movie 'Family Honor: Returns' was released on September 21st and is currently showing in theaters.
Reporter Ha-neul Lee, Ten Asia greenworld@tenasia.co.kr